[SlideDeck2 id=2338]
Runs: 05/09/13 — 05/26/13
Opening Night: 05/10/13
Event Time: 7:30pm Thursdays, Fridays, and Saturdays; 2:00pm Sunday Matinees
Tickets: $26 for adults; $18 for students (age 18 and under or with valid college ID) and seniors (age 65 and over)
The co-authors, composer, and cast of a musical comedy destined for Broadway are trying to both rehearse and finish writing the play while onboard a transatlantic ocean liner. But when the lead actress is caught in a "compromising" situation, the author refuses to finish the play! Tom Stoppard's unique and hilarious play is a rapid-fire, hysterical adaptation of Ferenc Molnar's classic farce, The Play at the Castle.
This will be a Bag&Baggage take on a wonderfully witty and insightful adaptation of one of the world's best known comedies by one of the world's greatest modern playwrights.
Performances are at The Venetian Theatre, located at 253 E. Main Street, Hillsboro, OR 97123.
Cast
Adam Syron – Turai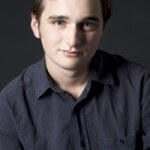 Adam is thrilled to be appearing in his third show with Bag&Baggage (he was previously seen as Dr. Cauis in Merry Wives and Curley in Of Mice and Men). After living in the Portland area all his life, Adam spent four years at Western Washington University where he received his BA in theatre in 2011. College credits include Pirates of Penzance (Frederic),Two Gentlemen of Verona (Proteus), andA Midsummer Night's Dream (Lysander). Professional credits include Our Town(Joe Crowell) and The Rocky Horror Picture Show (Riff-Raff). Adam would like to thank his ridiculously goofy family, his constantly supportive friends, and his somewhat overweight cat. Adam would also like to thank Scott, Audra, his fellow cast and crew mates, and you (the audience) for coming to the show.
Norman Wilson – Gal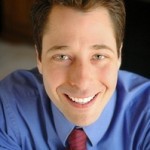 Norman is elated to be back at B&B after a three-year absence during which there was much sorrow with wailing and gnashing of teeth. Previously, Norman played the role of Lucentio in our production of Taming of the Shrew & the Woman's Prize. Since then, he has performed on stages throughout the Portland metro area including Broadway Rose Theatre Company where he recently played Aldolpho in The Drowsy Chaperone, Lawrence in The Andrews Brothers and Corny Collins in Hairspray, Triangle Productions where he played Rod in Avenue Q, Lakewood Theatre as Charlie Davenport in Annie Get Your Gun, Theatre Theater as Madame George in Find Me Beside You, and The Embers Avenue as Cadet Wally in Wild Space A Go-go. Prior to 2009, Norman was a prisoner of the Los Angeles area freeway system from which he occasionally escaped to play roles in shows at several Southland theaters.
Benjamin Farmer – Adam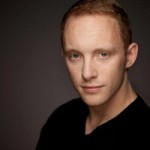 Rough Crossing marks Ben's 5th production with Bag&Baggage. Past B&B roles include Duke Orsino in Twelfth Night, Prince Ferdinand in The Tempest, or The Enchanted Isle, Fred, Peter, and Christmas Future in A Christmas Carol, and most recently as Marcus in Kabuki Titus. Ben is an Oregon native with numerous other stage, film and commercial credits to his name, and a proud graduate of The American Musical and Dramatic Academy of New York City. Thank you SO much to Scott and Audra for another incredible experience! To Megan, my heart.
Megan Carver – Natasha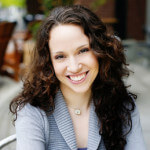 Megan is delighted to return to the Bag&Baggage stage. Thank you Scott, you scoundrel! Megan has been acting professionally across the Northwest for over a decade, and feels blessed to be doing what she loves. Some favorite past shows include A Christmas Carol (Actor – Bag&Baggage), Merry Wives of Windsor(Bag&Baggage), Hairspray (Penny – Broadway Rose Theatre), 99 Ways to F*$# a Swan (Mary – Vertigo Theatre), Forbidden Broadway (Actor – Broadway Rose Theatre), Curtains (Bambi – Broadway Rose Theatre), Rocky Horror Show Live (Columbia – Harlequin Theatre), and The Producers (Ensemble – Lakewood Theatre) to name a few. She has also appeared on the hit TNT series, Leverage, and in several local films. Megan thanks "the creative team", Momma/Papa/J-bird, and her devastatingly handsome partner in crime, Ben. For Lauren and Sam. Please visit www.megancarver.com for more info.
Peter Schuyler – Ivor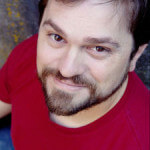 This is Peter's third show with B&B, having appeared as George in Of Mice and Men earlier this season and Doc Porter in Crimes of the Heart in 2011. Since he moved to Portland from NYC in 2011, he has appeared Dr Givings in In the Next Room or The Vibrator Play for triangle productions!, Zinnowitz in Grand Hotel for Lakewood, Benedick in Much Ado About Nothing for Northwest Classical Theatre Company, Laertes inHamlet for Portland Actors Ensemble, and Friedrich/Father Elm in Rapunzel Uncut! for Northwest Children's Theater In NY: Titus X: The Punk Rock Musical (NYIT nominee), Strom Thurmond is Not a Racist (NYIT nominee), Titus Andronicus, Romeo and Juliet, The Eight: Reindeer Monologues,Arsenic and Old Lace, Orestes 2.0, The Maid's Tragedy, The Front Page, All in The Timing, and Frankenstein. Regional: The King and I, My Fair Lady, Lonestar, Comedy of Errors, Twelfth Night, The Tempest, and Macbeth. Film/TV: Leverage, Grimm,Discord, Potty Talk, From Date to Mate, unREAL, Synapse, andSpare Change. Peter is an alumnus of Northern Arizona University. Extra special thanks to his amazing wife, Dawn.
Ian Armstrong – Dvornichek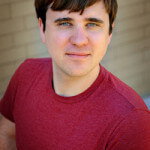 Ian is a Bag&Baggage company member who has most recently been seen on the Venetian stage in The Farndale Avenue…Christmas Carol as Thelma, Of Mice and Men as Carlson, A Christmas Carol as Bob Cratchit and in The Wizard of Oz as the Tin Man for B&B at the Washington County Fair. Ian holds a Bachelor of Arts in Theatre from the University of Oregon. He is afraid of heights, costumed characters, and aliens.
Crew
Scott Palmer – Director
Scott is the founding Artistic Director of Bag&Baggage and has directed and produced critically acclaimed theatrical productions in the United Kingdom, New Zealand and the United States (including Noel Coward's Blithe Spirit and Private Lives, Ben Jonson's The Silent Woman, the Reduced Shakespeare Company's The Complete Works of William Shakespeare (abridged), the North American premiere of Adrian Osmand's Just One More Dance for OSU's Holocaust Memorial Week and the world premieres of original adaptations of Romeo and Juliet,Macbeth, Much Ado About Nothing, Twelfth Night, The Tempest, or the Enchanted Isle, A Midsummer Night's Dream, The Merry Wives of Windsor or the Amorous Adventures of the Comical Knight Sir John Falstaff and A Christmas Carol. Scott is a Hillsboro native, a graduate of Hillsboro High School, has a B.S. from the University of Oregon, an M.A.I.S. from Oregon State University and studied for his PhD in Contemporary Theatre Practice at the University of Glasgow, Scotland. Scott is the founding Artistic Director of Glasgow Repertory Company, and is a member of the Westside Cultural Alliance.
George Caldwell – Scenic Designer
George Caldwell has been a faculty member at Oregon State University as Designer/Technical Director for ten years, having previously served in the same capacity at Washington State University for nearly three decades. Prior to moving to the Northwest, George taught at the University of Illinois-Chicago, and he received his Ph.D. from Bowling Green State University in Ohio. In addition to designing, he has directed a number of productions throughout his career, ranging from Sweeny Todd toOedipus, the King. This is George's second show for Bag&Baggage at the Venetian including Crimes of the Heart but has designed for Scott Palmer in the past with OSU's The Silent Woman and Bard in the Quad's Romeo and Juliet. George has also created several sets for television, some currently in national syndication with PBS and was recently awarded the Kennedy Center-American College Theatre Festival Gold Medallion. He also serves as Editor for The Western States Theatre Review, now in its nineteenth year of publication.
Melissa Heller – Costume Designer
With a lifelong interest in apparel, Melissa always knew that her life would be devoted to fashion. It wasn't until college that her interest in costuming was born. Hailing from Oregon State University, with a B.S in Apparel Design (and several side projects with Oregon State University Theatres), she graduated in 2008 and promptly moved to Portland to pursue her career in the fashion industry. Melissa decided, relatively quickly, that the consumer apparel world was not for her, so she began work with Oregon Ballet Theater, where she helped to create costumes for several productions for the stage during their 2010/2011 season. Most recently she has been designing costumes for Bag&Baggage's entire 5th season repertoire, and will continue her partnership for their 6th season as resident Costume Designer. Melissa thanks Bag & Baggage for the opportunity to work with such an outstanding company, and her Husband Brad for the unending support and the delicious tacos.
Molly Browne – Lighting Designer
Molly Browne is thrilled to be working on Rough Crossing with such a talented group. This is her second show in the Portland area after moving from New York. She feels lucky to have been offered this opportunity to work with Bag&Baggage. She would like to thank her fiance Steven for supporting her as well as her friends and family.
Audra Petrie – Props Master
Audra is especially excited to be a part of the team collaborating on this wonderful Tom Stoppard piece.  One of her favorite memories as a student at Jesuit High School (long ago) was acting in Stoppard's Rosencrantz and Guildenstern are Dead(thanks, Elaine!).  Audra has been B&B's Production Manager since the start of the 2008-2009 season and the Company Manager since January 2011. She has also stage managed numerous Bag&Baggage shows in the past – most recentlyKabuki Titus, Shakespeare's R&J and The Tempest, or the Enchanted Isle. Audra has done other stage management work for CoHo Productions, Salem Repertory Theatre, and Willamette University. Audra also enjoys dabbling in props work. A few of her favorite prop credits at Bag&Baggage include: The Farndale Avenue…Christmas Carol, The Velveteen Rabbit, Dangerous Liaisons, Shakespeare's R&J, and Death of a Salesman. Audra recently joined the Board of the Cultural Coalition of Washington County. She would like to thank her friends and family for their love and support. Thanks also to Scott for creating art with value.
Kirk Webster – Stage Manager
Starting when he was eleven with a summer program, Kirk has been working in, with and for theatres for the last 15 years. His experience and curiosity has taken him from onstage to backstage, from stage hand to House Manager, and to lighting design and sound. Kirk served as a Technical Director for the Corvallis School District while, as Assistant Technical Director of the Majestic Theatre in Corvallis, he oversaw the operational details of a myriad of live performances, adding his lighting and sound expertise to many productions. For Bag&Baggage Productions, Kirk served as Stage Manager forThe Velveteen Rabbit and the 2011 production of A Christmas Carol. He was Assistant Stage Manager for The Merry Wives of Windsor, Of Mice and Men, Kabuki Titus, Shakespeare's R&J, The Tempest, or the Enchanted Isle, The Mystery of Irma Vep, The Trial of Ebenezer Scrooge, and The Glass Menagerie.
Emily Trimble – Assistant Stage Manager
Emily is a recent Portland transplant and is pleased to be working with Bag&Baggage again, having previously worked as the Assistant Stage Manager for The Velveteen Rabbit and as Run Crew for Of Mice and Men and Dangerous Liaisons. In Portland, she has also worked as Run Crew for Broadway Rose's production of I Love You, You're Perfect, Now Change. She has previously worked in Dallas, TX as an Assistant Stage Manager at WaterTower Theatre: The Diary of Anne Frank, Little Shop of Horrors, The Lieutenant of Inishmore, and Our Town; Undermain Theater: Ages of the Moon and The Shipment. She worked as a Stage Manager at Dallas Children's Theatre: Senora Tortuga andNouveau 47: Prayer. She also worked as a Production Assistant and Run Crew at Dallas Children's Theatre on many productions including: The Best Christmas Pageant Ever! and The Lion, the Witch, and the Wardrobe.
Demetri Pavlatos – Technical Director / Master Carpenter
This is Demetri's third season as technical director for Bag&Baggage. He is also the technical director for Third Rail Repertory Theatre and builds the sets for Profile Theatre Company, works with the theatre students at St. Mary's Academy, and is the owner of Lunar Theatrical, a set construction and technical services company. He has recently worked with Broadway Rose, Pixie Dust Productions, Live Onstage, and Stumptown Stages.
Playwright
Tom Stoppard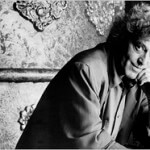 Tom Stoppard was born Tom Straussler on July 3, 1937 in Zlin, Czechoslovakia. His father worked as a doctor for the internationally famous Bata Shoe Company and when the Germans threatened invasion, the family was transferred to the Singapore branch because one of the parents was half-Jewish. Three years later they were forced to move again when Japanese troops captured the city. Stoppard's father was killed and with his mother and brother, Tom was evacuated to India where his mother remarried Kenneth Stoppard, an army major. The family moved again to England in 1946. Tom was 9 years old.
Tom attended a preparatory school in Nottinghamshire and a boarding grammar school in Yorkshire. In 1954, he began his career as a journalist, working first for the Western Daily Press and subsequently, for the Bristol Evening World. As a theater reviewer for Scene Magazine, he became interested in writing for the stage. In 1960, he resigned his position, and became a free-lance journalist, writing radio plays and a novel, Lord Malquist and Mr. Moon. It was his play, Rosencrantz and Guildenstern are Dead, staged at the National Theater in London in 1967, that turned Stoppard from a critic and sometime playwright into an overnight sensation. In 1968 The Real Inspector Hound debuted, followed by After Magritte in 1970. Other successes includeJumpers, Travesties and The Real Thing. He has also written screenplays for Brazil, The Russia House, Shakespeare In Love, Anna Karenina and Billy Bathgate.
See the latest updates about this production!