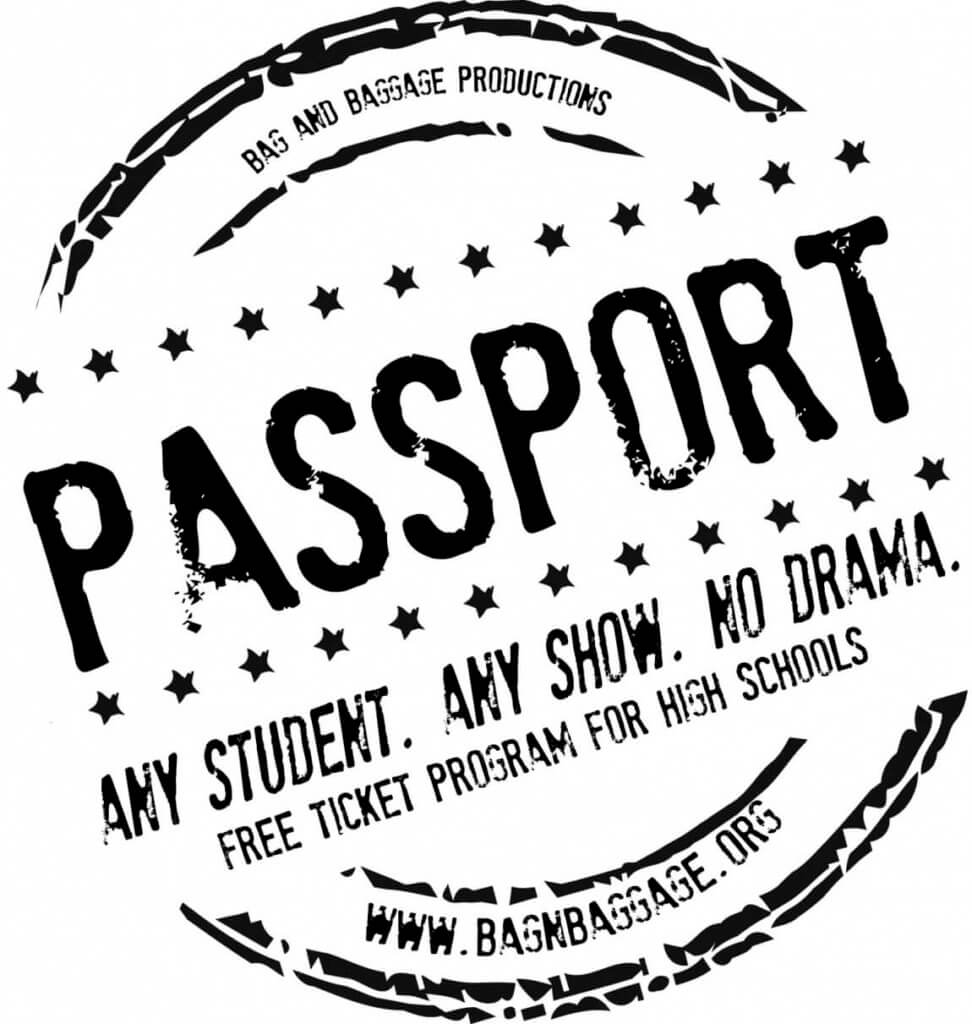 At Bag&Baggage, we believe every student can benefit from experiencing the performing arts. Rigorous research has taught us that the value of theatre is priceless — it can help our children improve reading and language skills, explore complex social and philosophical questions, develop a lifelong appreciation for the arts, and build connections within our community. But, as school district budgets across the region tighten, we also know that arts programs are often the first to be cut.
Bag&Baggage wants to ensure that every student has the chance to experience high quality, professional performing arts; we have risen to the challenge with PASSPORT: Any Student, Any Show, No Drama.
The program is simple: Any student from any high school, tribal school, online academy, charter school, or registered home school in Washington, Tillamook, Yamhill, or Columbia County can show up to The Vault Theater 15-30 minutes prior to any performance in B&B's 5-show season, show a valid student ID card, and receive a free ticket if the show is not sold out – no questions asked. It's just that easy!  
---
WHY PASSPORT?
Theatre introduces students to new worlds — worlds filled with drama, comedy, language, philosophy, critical thinking, relationships, and more. Our PASSPORT program removes the single greatest barrier to accessing professional performing arts: cost. For schools across the region, budgets are tight; for most districts, funding for field trips and to pay for tickets to arts experiences are simply not available. This means that an entire generation of students from our community may graduate from high school having never experienced the joys of professional live theatre.
PASSPORT aims to change that. By making tickets 100% free to any student, and by providing teachers with curriculum guides to help incorporate theatre into their classrooms, we hope to ensure that any student who wants to see live theatre CAN — without the barrier of cost.
---
WHY IS ACCESS TO THEATRE IMPORTANT?
Research has shown that involvement in drama has a profoundly positive impact on students. The American Alliance For Theatre & Education reports that Drama Involvement:
* improves overall academic performance
* increases student engagement and improves attendance
* plays a significant role in the development of advanced reading skills, including reading comprehension and language skills
* builds self-esteem and improves social skills
compared to non-arts students, leads to higher scores on the SAT and other standardized tests
We KNOW that drama experiences can change lives and improve student's academic performance — that's why PASSPORT is so important to us, to our community, and to students. 
Any student. Any show. No drama.
---
HOW TO USE PASSPORT:
1) Look on our website for a show you or your students want to see and double check that your school participates in the program. (Hint: is your school based in Washington, Yamhill, Columbia, or Tillamook County? If so, you are GOOD TO GO!)
2) Show up at the box office 15 minutes before the show. (This means 7:15pm for an evening show, or 1:45pm for a matinee.)
3) Show our box office staff a valid student ID from any participating school
4) Enjoy the show!
You can also call us at 503 345 9590 or email boxoffice@bagnbaggage.org to find out more!
Since the inception of the PASSPORT program in 2010, thousands of students have taken advantage of the ability to experience the joys of live theatre for free
Accessing Student Tickets
This is the best part: If you are a student at any of the following high schools in our area, you are entitled to a free ticket to ANY of our regularly scheduled performances. Simply show up at the box office on the night of the show and provide us with a valid student ID from your school and you will receive your ticket. It is just that easy! Of course, you can also call us at 503 345 9590 or email boxoffice@bagnbaggage.org to find out more!
Aloha High School
Arts and Communication Magnet Academy
Banks High School
Beaverton High School
Beaverton Online Academy
Catlin Gabel School
Century High School
City View Charter School
Cornelius High School
Durham Education Center
Faith Bible High School
Forest Grove High School
Forest Grove Community School
Gaston High School
Glencoe High School
Heritage Christian School
Hillsboro High School
Hillsboro Online Academy
International School of Beaverton
Jesuit High School
Liberty High School
Merlo Station High School
Miller Education Center
Miller Education West
Oregon Episcopal School
Oregon Islamic Academy
Sherwood High School
Sherwood Charter School
Southridge High School
Sunset High School
Tigard High School
Tigard/Tualatin Online Academy
Tualatin High School
Thomas Edison High School
Valley Catholic School
Washington County Home School Association
Westview High School
Clastkanie High School
Clatskanie Middle School
Columbia County Christian High School
Columbia County Education Campus
Columbia County Home School Association
Jewell High School
North Columbia Academy
Rainier High School
Scappoose High School
St. Helens High School
St. Helens Home Schools
Vernonia High School
Vernonia Home School Group
Amity High School
CS Lewis Academy
Dayton High School
The Delphinian School
McMinnville High School
McMinnville Home Schools
Media Arts & Communication Academy
Newberg High School
Opportunity House High School
Sheridan High School
Sheridan Japanese High School
Veritas High School
Willamina High School
Yamhill/Carlton High School
 
Nestucca High School
Neah-kah-nie High School
Tillamook High School
Tillamook County Home School Association
Trask River High School
SPONSORED BY LINDA MORRISSON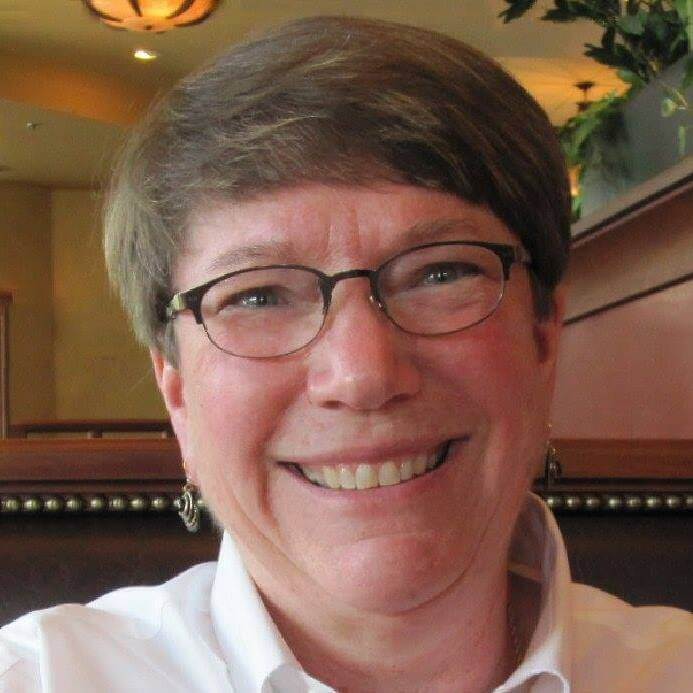 Linda Morrisson's work on B&B's annual gala is the main reason we are able to offer PASSPORT tickets for high school students. Linda's tireless efforts to raise funds via our gala and auction are the primary source of funding for this program. In honor of her passion, dedication, and commitment to access, we are proud to recognize Linda as the main sponsor of the PASSPORT program. Thank you, Linda!