At Bag&Baggage, we are thrilled to be able to offer an array of opportunities for high-school-aged students to get involved with our work in a more hands-on way.
Technical Internships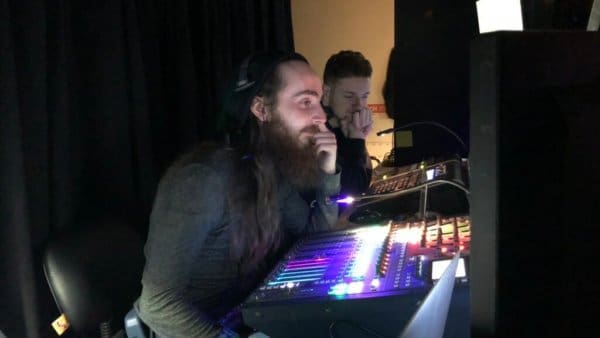 B&B offers stipend technical theatre internships for two high-school-aged students for every production. These interns act as full members of the production crew: running the light board or working backstage as run crew, right alongside our professional stage managers and production team members. All high school students with an interest in theatre are welcome and encouraged to apply; preference is given to students from within Washington County who are in either their junior or senior year of high school. Required dates of availability and application deadlines for each show of the 2019-20 season are listed below.
Svetlana! Svetlana! – March 21-April 17, 2022; Apply by March 1, 2022
Troy, USA – May 23-June 19, 2022; Apply by May 2, 2022
If you are interested in applying for an internship, please fill out and submit the form below.
---
Hillsboro School District College and Career Pathways Internships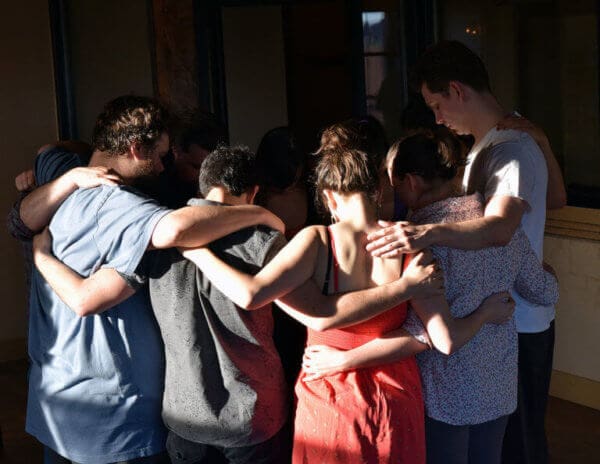 Working alongside the College and Career Pathways program at the Hillsboro School District, B&B is pleased to provide a number of internship, job shadow, and other career/college experiences for high school students from our home district. Currently, we have internships available for:
Photojournalism – receive training and direct experience taking production and rehearsal photos of our shows for use in press releases, promotion, and marketing.
Theatre Criticism – receive training in writing theatre reviews for newspapers, online resources, and school papers.
Job Shadowing – spend time with our staff, actors, and production crew learning more about what our jobs mean and what they involve.
Please contact B&B Artistic Director, Cassie Greer, if you are interested in learning more about our involvement in College and Career Pathways at cassie@bagnbaggage.org
---
The Silverna Scott Technical Theatre Internship
Bag&Baggage Productions is pleased to manage a commemorative internship in honor of Silverna Scott who retired from Hillsboro High School after more than 20 years leading Hilhi's theatre arts program. B&B worked with Silverna for a number of years, engaging with Hilhi's theatre students in workshops and via paid internships with the company.
Scott Palmer, B&B's Founding Artistic Director and graduate of Hillsboro High School in 1986, said, "Sil has been a champion; not only for us, but for her students. Over the past few years, her involvement with Bag&Baggage has increased our ability to reach out to students with a passion for the performing arts and connect with them in powerful ways, both in and outside of the classroom. We want to ensure that future students from Hilhi understand and remember the important contributions she has made to both the school's theatre program and the broader theatrical community in Hillsboro. The Silverna Scott Internship Award allows us to do just that."
The Silverna Scott Internship is awarded to a junior or senior from Hillsboro High School who evidences a commitment to the work of the theatre, and who has an interest in developing skills in stage management or theatrical production. The award will be publicized to Hillsboro High School students at the beginning of each school year, and the successful student will receive professional internship training and a stipend.
To apply for the Silverna Scott Internship, please submit the application form above, noting your interest in applying for this particular internship.
THANK YOU TO THE CURRENT DONORS TO THE SILVERNA SCOTT INTERNSHIP FUND:
Linda and Brad Needham
Sue and Peter Harris
Kristina DeShazo
Ralph and Marilynn Helzerman
Ray Scott
Tami K Miller
Bernie Kuehn
Susan Swingen
Cindy Uecker
If you are interested in contributing to the Silverna Scott Internship Fund, contact B&B Interim Managing Director TS McCormick at ts@bagnbaggage.org.