The story of Bag&Baggage (B&B) reads like something out of Elizabethan history. Founded in 2005 by a small group of theatre practitioners, B&B's original mission was to travel the state of Oregon performing high quality, accessible, classical theatre for communities without a resident professional theatre. Like a travelling troupe of Elizabethan players, this small band of performers would arrive in places like Hood River, Corvallis, Beaverton, Astoria, Sandy and Hillsboro with everything they needed to put on a show in their "bags and baggage…" (hence our company name, which comes directly from Shakespeare's great pastoral comedy As You Like It).
The company grew quickly, gaining a reputation for artistic quality, affordability and a very quirky sense of humor. In 2006, the company had doubled in both audience numbers and budget size and we found our services to be in greater and greater demand.
Over the course of the next few years, the company (like Shakespeare's theatre troupe) found a series of patrons in the Hillsboro area and we decided to focus our work exclusively for the citizens of our Artistic Director's home town of Hillsboro, Oregon.
In 2007, the company was approached by Denzil Scheller, the owner and operator of the soon-to-be opened Venetian Theatre. Originally built as a vaudeville stage, and used as a movie theatre throughout the 1980s, the Venetian was spectacularly refurbished by Denzil in partnership with the City of Hillsboro. Opening our first season in 2008-2009, Bag&Baggage quickly attracted the attention of local and regional press who praised our work as thoughtful, inventive and of a high professional standard.
In 2016, the owners of The Venetian announced that the building was for sale and B&B's Board and Staff determined that the time was right to find and secure a permanent home for the theatre, helping to keep us as a part of the fabric of Hillsboro for many years to come.
With the assistance of the City of Hillsboro, B&B purchased a former Wells Fargo Bank Building, located on Main Street in downtown Hillsboro (just two blocks away from The Venetian) and began a $1.5 million capital campaign to refurbish the space into a flexible, studio-style theatre.
Our performances follow a standard schedule each season: We begin outdoors at the Tom Hughes Civic Center Plaza in downtown Hillsboro with our annual outdoor Summer Shakespeare production (usually at the end of July - early August) and then head indoors for the remainder of the season. We start with an American classic in September, followed by a Halloween-themed show in October. Late November throughout December is a holiday themed show, followed by a major literary adaptation in March and an English classic in May.
Since our first season, audience numbers have consistently grown year by year. Currently, Bag&Baggage sells upwards of 18,000 tickets annually, making us the largest non-profit arts organization in Hillsboro and one of the largest in all of Washington County.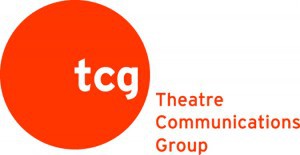 Bag&Baggage is a proud member of Theatre Communications Group, the national association of professional theatres.