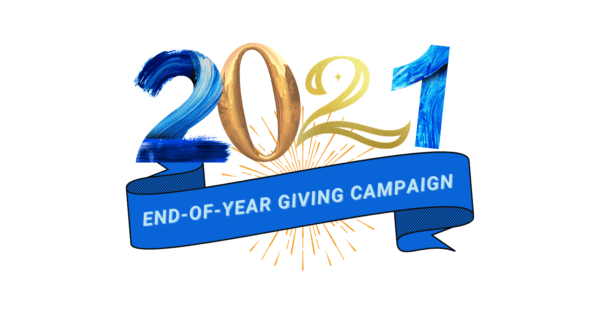 THANK YOU FOR YOUR SUPPORT AND CARING THROUGH 2021. HELP US CONTINUE ONWARD INTO 2022 AND BEYOND!
"As we get more comfortable gathering together in person, we're looking forward to bringing you even more of the things you love about B&B: unexpected stories, opportunities to connect with artists, chances to learn about our community and our world, laugh-out-loud and make-you-think moments, and always, that good ol' B&B "twist". In the same way we can't do any of this without you in the audience, we also can't do this without some significant financial support. If you value live theatre, the power of story, and thoughtful, compelling performances right here in your community - as we do - then we invite you to be part of the framework that makes it all happen. Your gift, no matter how large or small, is an instrumental part of our work. "
If you choose to make a gift to Bag&Baggage this holiday season, you can double its impact for free by making a matching gift to the Oregon Cultural Trust and then claiming your cultural tax credit - learn more here!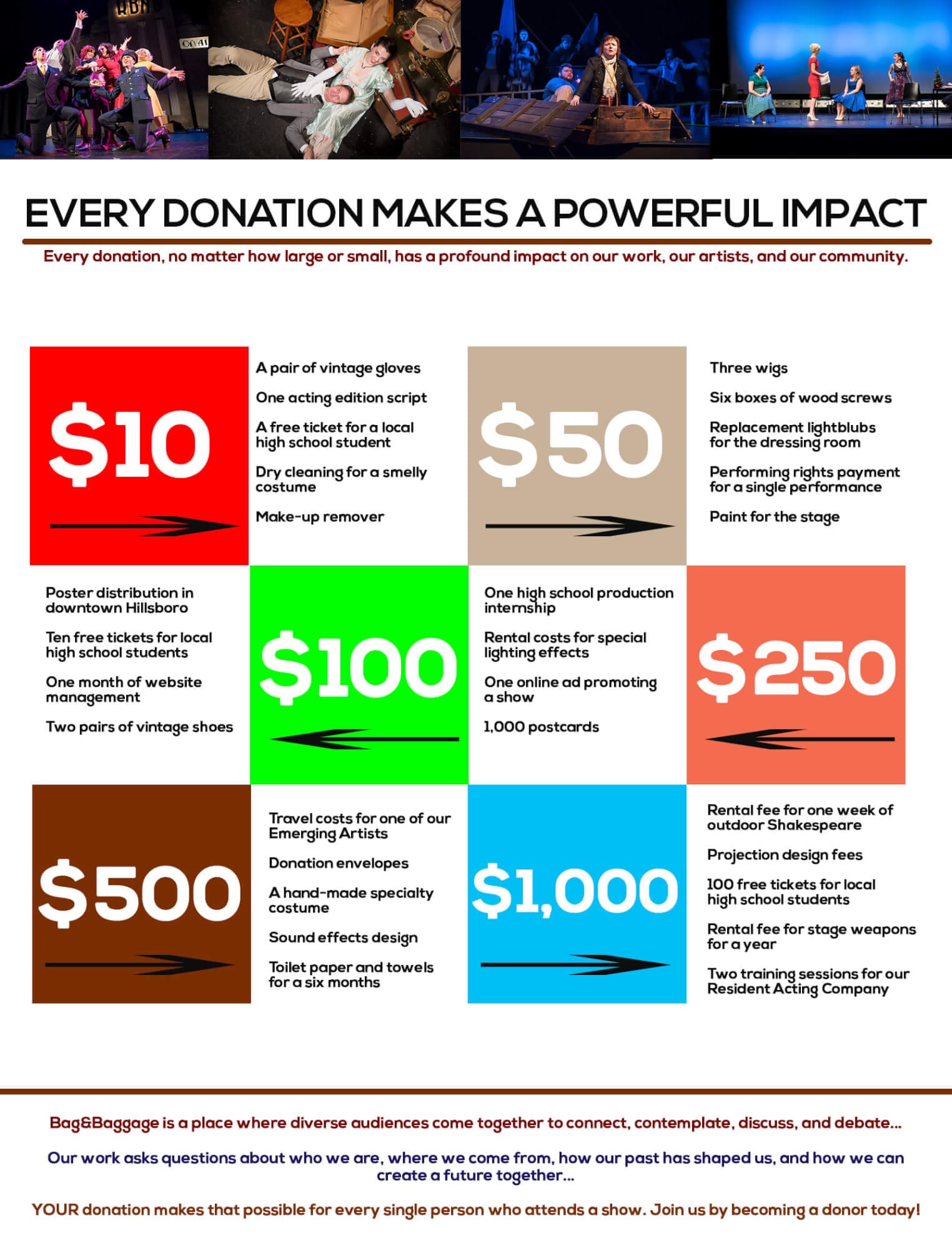 Supporting Bag&Baggage couldn't be easier, or more important! We are a 501c3 non-profit organization and your donation is 100% tax deductible. How can you help?
Send us a check, made payable to Bag and Baggage Productions, to 350 E Main Street, Hillsboro, OR 97123
Make a donation over the phone by calling our Box Office at 503 345 9590.
Make a donation online by clicking on the "Make a Donation" link on the top of this page.
Considering making a bequest or a legacy gift to Bag&Baggage in your will? Visit our "A Lasting Legacy" page!
Are you interested in reviewing our IRS 990 filings? Please email us at info@bagnbaggage.org.