Supporting Bag&Baggage couldn't be easier, or more important! We are a 501c3 non-profit organization and your donation is 100% tax deductible.
Send us a check, made payable to Bag and Baggage Productions, to:
350 E Main St.
Hillsboro, OR 97123
Make a donation over the phone by calling our Box Office at 503 345 9590.
Make a donation online by clicking on the "Make a Donation" link on the right hand side of this page.
Considering making a bequest or a legacy gift to Bag&Baggage in your will? Visit our "A Lasting Legacy" page!
Are you interested in reviewing our IRS 990 filings? Please email us at info@bagnbaggage.org.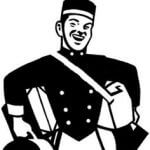 Exciting new donor benefits for every patron! The 2016-17 Baggage Handler Donor Recognition program provides you with a range of valuable benefits and unique opportunities to connect with Bag&Baggage! Join us and help us grow! Your gift is also 100% tax-deductible, and a tax receipt will be e-mailed to you for your records. CLICK HERE to… Read More.

It shouldn't be a surprise to hear that the future of Bag&Baggage depends on the community's goodwill. As a nationally recognized theatre company with an iron-clad commitment to Hillsboro and western Washington County, we want to ensure that Bag&Baggage grows and prospers, ultimately becoming the premiere arts and performance company for future generations of people… Read More.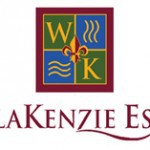 Bag&Baggage welcomes support from its corporate and business partners in the community. These supporters can choose to make an outright gift or to leverage their support into enjoying the special benefits and recognition, including access to Bag&Baggage's marketing channels. The company offers a variety of levels from $1,250 to $10,000 to partner with the company… Read More.