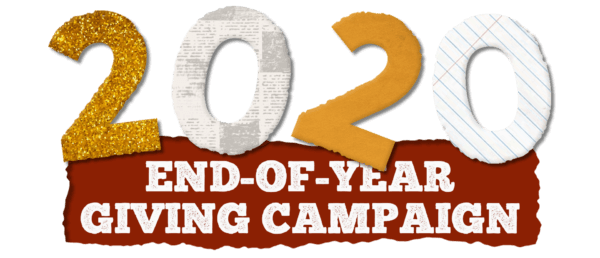 THANK YOU FOR STAYING WITH US THROUGH 2020. HELP US STAY THROUGH 2021!
"As we look to the coming months, we plan to keep producing virtual projects, work towards greater equity and justice within our company, get our theater in shape for our eventual return to in-person programming (we're currently aiming at the summer/fall of 2021), and continue to connect and collaborate with other artists and organizations in our community. We're grateful to be on this crazy journey, and we want you along for the ride! Your continued financial support of Bag&Baggage helps ensure that we're able to stay creative and innovative, continuing to bring you the programming that we've developed throughout 2020 as well as new opportunities that we've only just begun to dream up."
As part of the CARES Act, you may now claim an "above the line" deduction of up to $300 for charitable contributions.  Please consult your tax advisor for further information.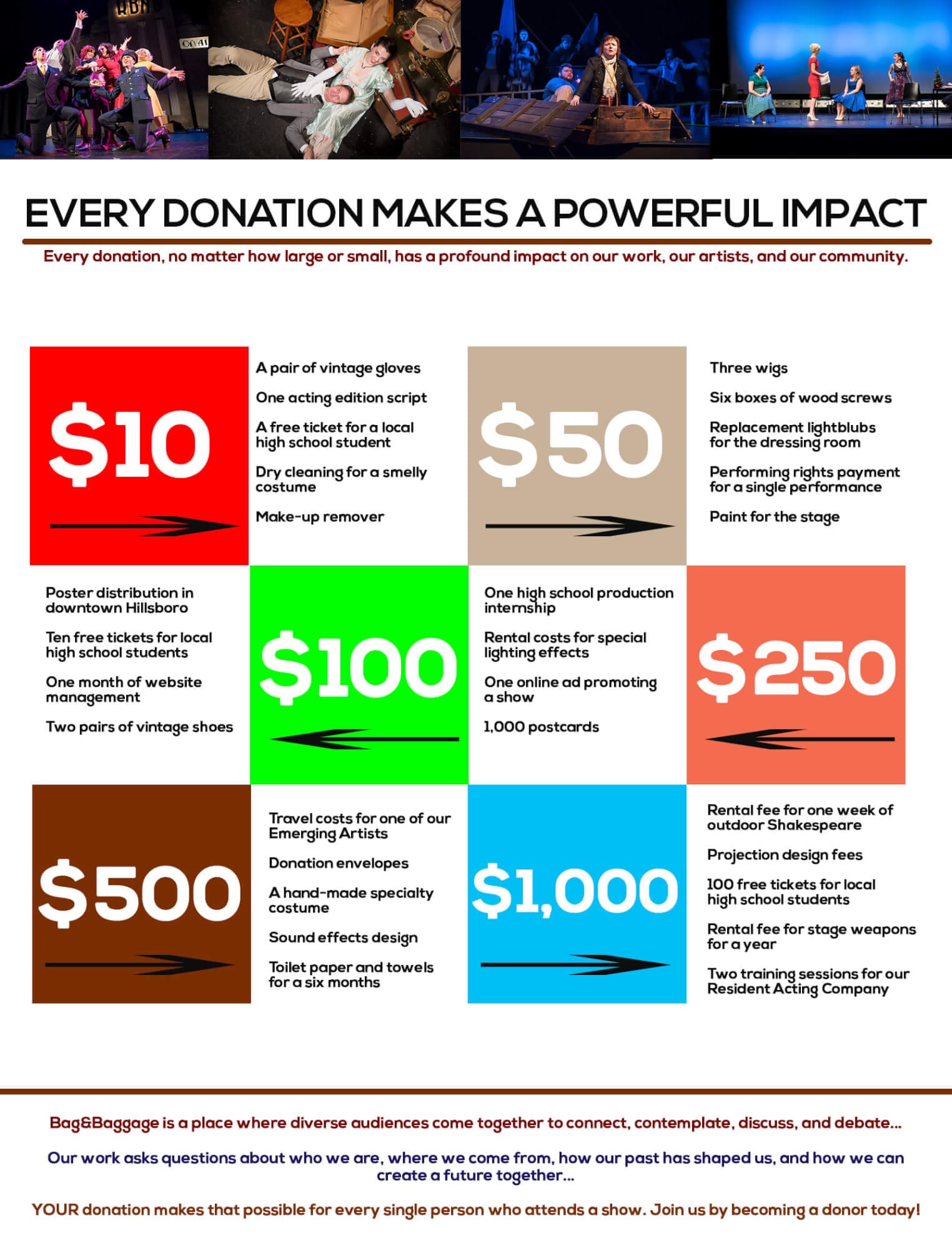 Supporting Bag&Baggage couldn't be easier, or more important! We are a 501c3 non-profit organization and your donation is 100% tax deductible. How can you help?
Send us a check, made payable to Bag and Baggage Productions, to 350 E Main Street, Hillsboro, OR 97123
Make a donation over the phone by calling our Box Office at 503 345 9590.
Make a donation online by clicking on the "Make a Donation" link on the top of this page.
Considering making a bequest or a legacy gift to Bag&Baggage in your will? Visit our "A Lasting Legacy" page!
Are you interested in reviewing our IRS 990 filings? Please email us at info@bagnbaggage.org.