Runs: July 24, 25, 26, 31, August 1, 2, 7, 8, and 9 – 2014
Event Time: 7:30pm
Performance Location: The Tom Hughes Civic Center Plaza, 150 E Main Street, Hillsboro 97123
Tickets: $18
King Ferdinand and his three friends have devoted themselves to three years of uninterrupted study…and NO women will be allowed within a mile of their court to interfere with their academic pursuits—that is, until the Princess of France arrives with her entrancingly distracting entourage of gorgeous ladies-in-waiting!
Disguise, deception, mayhem, and romantic mischief abound as the heart proves stronger than the mind!
Love's Labour's Lost is an original adaptation of Shakespeare's romantic classic by Scott Palmer, with a uniquely Italian-Frederico-Fellini feel, inspired by Fellini's masterwork La Dolce Vita.
A light-hearted romantic romp, outdoors in the glorious surroundings of the Tom Hughes Civic Center Plaza—with stunning Italian-couture costumes by Melissa Heller and starring some of B&B's most recognizable outdoor performers—riding in on Vespas!
Perduta di lavoro la dolce vita di amore!!!!
Latest News and Updates About This Production!
THE CAST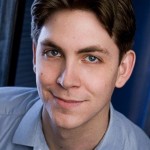 ANDREW BECK* – FerdinandAndrew is excited to be with Bag and Baggage this season. Some of the previous theatres he has worked for include: The Ludlow Festival in England, The Nebraska Repetory Theatre, Nebraska Shakespeare Festival and The Great American Melodrama and Vaudeville. In Oregon, he has worked with The Majestic Theatre, Willamette Stage Company and The Oregon Contemporary Theatre and Infinite Improv. Some of his favorite roles include: Bo in Bus Stop, Chique in A Witless Rogue, Trigorin in The Seagull, Mercutio in Romeo and Juliet and, of course, the Monster in Frankenstein's Bride (Which is the show where he met his beautiful, and much more talented wife, Katie). He received his BA at the University of Oregon and his MFA from the University of Nebraska-Lincoln. Andrew makes his home in Corvallis and is currently drumming up support for a B&B helicopter fund to help with his commute.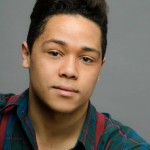 CHIP SHERMAN – Berowne
Chip is overjoyed to be joining the Bag and Baggage Crew once again and even more excited about getting the opportunity to play in the beautiful Tom Hughes Civic Center Plaza. Past Credits Include; Post 5 Theatre's The Complete Works of William Shakespeare [Abridged (Revised)], and Hamlet, Human Being Curious' Antony and Cleopatra, and Willamette Shakespeare's Romeo and Juliet. Chip is a proud company member at Imago and Post 5 Theatre. He would like to thank, his Mom for conception, his Ra, and Ohm Family for support, the motley players and rude mechanicals of this show for inspiration, and you for being an advocate of the arts!! In conclusion, something to think about, "Man is born free and everywhere he is in chains." and "Patience is bitter, but it's fruit is sweet." Jean-Jacques Rousseau. Enjoy the show!!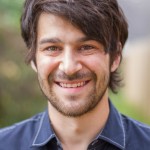 LUKE ARMSTRONG* – Longaville
Love's Labour's Lost marks Luke Armstrong's second appearance with Bag n Baggage. With a Bachelor of fine arts in acting from Western Oregon University, as well as being a part of the resident acting company at BnB, Luke is also a photographer, videographer, and writer. In his free time he studies Shakespeare, produces creative short films, and enjoys developing short stories and poetry. Luke will also be seen this year in Bag n Baggage's productions of 'Dial M' and 'Our Country's Good'. He would like to thank his family, friends, and teachers for their continual support.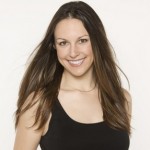 CASSIE GREER* – Princess of France
Cassie is thrilled to be appearing in her third summer Shakespeare production with Bag&Baggage, and returning as a member of the Resident Acting Company for the 2014-2015 season! Outdoor audiences may remember Cassie as Mark Antony in last summer's Julius Caesar, or Ariel in The Tempest…; other B&B credits include The Great Gatsby, Of Mice and Men, Crimes of the Heart, and The Merry Wives… among others. In the Northwest, she has also appeared with Oregon Children's Theatre, having previously worked with a variety of companies in Northern Indiana and South Florida – favorite roles include Jean in David's Redhaired Death (Shared Space), Sarah in Company (Festival Rep. Boca Raton), Mrs. VanBuren in Intimate Apparel (South Bend Civic), and Hester in Hello and Goodbye (New World Arts). Cassie received her training in the BA Theatre program at Goshen College and the MFA Acting program at Florida Atlantic University, is a certified Assistant Teacher of Fitzmaurice Voicework®, and actively teaches acting and voice students in the greater Portland area. She wouldn't be here without Danny, and is incredibly grateful to her family and friends for their continual love, support and energy.
ARIANNE JACQUES* – Rosaline
Arianne is delighted to return to the Tom Hughes Civic Center Plaza for another installment of Summer Shakespeare- Bag&Baggage style. Arianne has been acting with B&B in every season since 2007, including roles such as Gwendolyn in The Importance of Being Ernest, Viola in Twelfth Night, Babe in Crimes of the Heart, Cassius in Julius Caesar, Jordan in The Great Gatsby, and most recently as Sibyl in Private Lives. When she's not acting, she spends her time working as the Operations Officer for B&B, helping out at Rùa (her boyfriend's fantastic food cart), and watching nature documentaries. Arianne would like to thank her Mom & Pop and Jason for their endless love and support.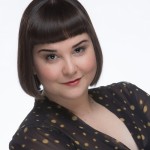 JESSI WALTERS* – Maria
Born and raised in San Diego, California, Jessi recently hit her three and a half year mark in Portland, and is proud to call this creative town home. With a BA in Theater, Film, and Dance from Humboldt State University, Jessi has also received training from Dell'Arte International School of Physical Theater, Portland Experimental Theater Ensemble (PETE), and the Actor's Academy in Southern California. In Portland, she has worked with Post5 Theatre (Founding Company Member 2011-2014), Northwest Classical Theater Company, Oregon Repertory Theater, Original Practice Shakespeare, Bag&Baggage, and is regularly featured in the Portland-based sketch comedy, Potty Talk. Her local and regional teaching credits include Catlin Gabel School, Northwest Children's Theater, and Mira Costa College. Jessi was last seen with Bag&Baggage as Regan in Lear, the Soothsayer & Lucilius in Caesar, andis currently a proud member of the 2014-2015 Resident Acting Company.
DALLAS MYERS – Boyet
Dallas is super stoked to be making his return to the stage with B&B this summer. This will be his seventh summer in a row working with Scott on outdoor Shakespeare, one of his true passions. This last year, Dallas directed Twelfth Night of the Living Dead for B&B; ironically, he was last seen acting in B&B's production of Twelfth Night three summers ago. During the school year, Dallas teaches Theatre Arts at McNary High School where he is a one man department putting on four to five productions a year including (thanks to Scott's inspiration) a Shakespearean adaptation each year and a large cast musical. Dallas would like to thank the entire B&B family, Scott, Anne, Ari, and all the rest for giving him an artistic home-away-from-home for the last several years. He would also like to thank his students at McNary for continued inspiration. To his mom, little sis, and the rest of his family, Dallas would like to say more than thank you for supporting him though the last year. He hopes you enjoy the show and continue to support Scott and Bag and Baggage for many years to come.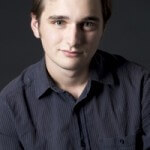 ADAM SYRON – Moth
Adam Syron is appearing in his 7th production here at Bag&Baggage (Of Mice and Men, The Merry Wives of Windsor, Rough Crossing, The Great Gatsby, Twelfth Night of the Living Dead, It's a Somewhat Wonderful Life, and Private Lives). After two remarkable years of embracing new challenges with the B&B family, Love's Labors Lost marks the end of Adam's Bag&Baggage tenure, as he heads across the pond to earn his masters degree in England. In addition to acting on stage Adam has appeared in a number of film roles including an appearance on NBC's Grimm, independent shorts Agony and Wrong Mary, and will be appearing in his first feature film later this year. Adam would like to extend his deepest gratitude to Scott Palmer for constantly challenging him, and inviting him to join this incredible group of artists and collaborators. It's been fun!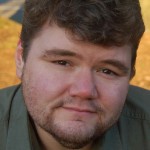 GARY STRONG* – Armado
Gary Strong is happy to be returning as one of the Resident Acting Company members for Bag'N'Baggage. He is also one of the core members of Original Practice Shakespeare and the social media director for the Portland Shakespeare Complete Works Project. You last saw Gary performing in the plaza as Sir Tobey Belch in Bag'N'Baggage's Twelfe Night. Some of his other memorable performances have been playing the Nurse in the OUTWright Theatre Festival's gender bent Romeo and Juliet, Oberon in Fuse Theatre Ensemble's A Midsummer Night's Somnambulism, and his favorite role to date, Falstaff in Bag'N'Baggage's Merry Wives. He would like to thank his girlfriend Lindsey for her amazing support and his mother for all her encouragement.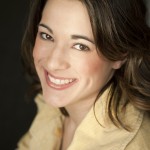 RACHEL ROSENFELD – Jaquenetta
Rachel Rosenfeld is very excited to be making her Bag and Baggage Theater debut. She is honored to be performing with such a diverse and talented group of artists. Rachel moved to Portland a little over a year ago. Her first production, and one of her favorite roles (Lucy) in town, was in the world premiere of Licking Batteries with Playwrights West. She also enjoys doing devised theater and recently closed a newly devised show, Independent Women with Social Sciences Productions. She has also performed with Action/Adventure Theater. Some of her other favorite theater credits include: Louise, The Underpants (Snowy Range Summer Theater), Daughter, Age Infinity (Seven Devils Playwrights Conference), Stephano, The Tempest (Moscow Art Theatre Too), Alison, Kosher Lutherans (Snowy Range Summer Theater). She very is excited to be returning to Shakespeare's rich text and vibrant characters. Rachel holds a Masters of Fine Arts from the University of Idaho.
* = Member of the 2014-2015 Bag&Baggage Resident Acting Company