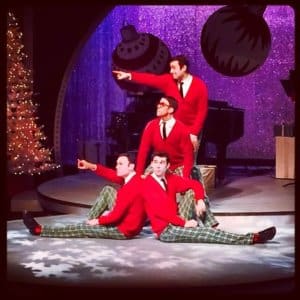 Joining the cast of Miracle on 43rd Street at Bag&Baggage has been a fun experience. I have been performing in musicals for 15 years in and around Portland but I have not done a 'non-musical' in over a decade. Music is such an important art form in theater, movies, dance and story telling. It can set a mood, enhance a plot, and even make you want to dance.
The same can be said for our play. The radio show Miracle on 34th Street is a timeless story of love, acceptance and faith. We use music in many ways to enhance the story.
The first scene of the radio play takes place at the Macy's Thanksgiving Day Parade. During the scene one actor makes music with his voice in a large tube to muffle the sound of a 'marching band'. Another plays a drum and physically marches to make it sound like a marching band is in the distance. These sounds completely enhance the atmosphere of the story. They create an environment for the voice radio actors to feed off of. The music and other background noise help us as actors elevate our voices to be heard over the sound of the parade.
This same effect is also used at the end of the radio play. Christmas music is hummed in the background to create a mood for the ending of the story followed by a whole group musical number. Using music to put a button on the end of movies and theater has been around since the first 'talkie', "The Jazz Singer".
Music can bring up memories of our family, friends and childhood. This is especially true with Christmas music. It can spark memories of family traditions, remembering loved ones and our new traditions. Miracle on 43rd Street will bring back these memories.
Hearing familiar Christmas Carols along with some funny new commercial jingles will enhance the experience for you, our audience.
Whether you have seen Miracle on 34th Street many times or this is your first time hearing the story; the message, music, and feeling it brings will give you new cherished memories for the holiday season!
Merry Christmas!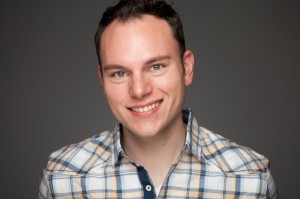 Jeremy Sloan
Officer Gilroy Gildersleeve
A Miracle on 43rd Street