'Tis the season to be grateful, and we are.
We are grateful for our audiences, our patrons, our donors, our casts and crews, our hosts at the Venetian and, most importantly, for your generous spirit at the end of the year.
Thank you for being part of the Bag&Baggage family. Your support allows us to make bold choices, attract the best actors, directors, and playwrights, and create stunning productions for our community.
During this season of giving, we've set a goal to raise $10,000 by December 31st. Your gift will take us one step closer! Please make a gift today. No amount is too small, or large, and all gifts at tax deductible.
You can find some messages from our Resident Acting Company members about the importance of your end-of-the-year gift by clicking here….We hope you will take a few moments to check them out!
See you at the theatre, and have the very happiest of holidays!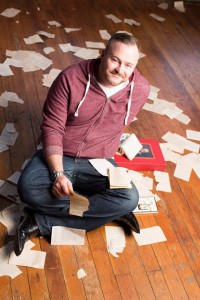 Scott Palmer
Artistic Director