[SlideDeck2 id=2323]
Runs: 08/01/13 — 08/17/13
Event Time: 7:30pm
Tickets: $18 per person, all ages.
Please Note: This is an outdoor performance in the Tom Hughes Civic Center Plaza and NO SEATING IS PROVIDED. Please bring a lawn chair, cushion or other seating! 
The Tragedy of Julius Caesar by William Shakespeare is one of the most powerfully relevant of all the Bard's plays.
Performed outdoors in front of Hillsboro's Civic Center Plaza, Bag&Baggage Artistic Director Scott Palmer will stage this incredible psychological drama in the round, with audience members on all sides, putting them in the very center of the intrigue, betrayal and treachery that is at the heart of Shakespeare's greatest history play.
Incorporating the original source materials Shakespeare used when writing his play, and starring an all-female cast of B&B favorites, Palmer has updated and modernized the tale so that it fits perfectly, and hauntingly, in our own time.
Julius Caesar will be an outdoor performance unlike anything you have ever experienced; a perfect way to start off our 2013-2014 Season with a bang.
This show will be performed outdoors at the Tom Hughes Civic Center Plaza, located at 150 E. Main Street, Hillsboro, OR. Please Note: This is an outdoor performance in the Tom Hughes Civic Center Plaza and NO SEATING IS PROVIDED. Please bring a lawn chair, cushion or other seating! Picnics are encouraged, but please be aware that no alcohol or glass containers are permitted in the Plaza.
See the latest updates about this production!
Cast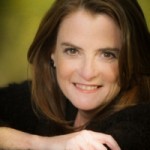 Cyndi Rhoads – Julius Caesar
Cyndi's previous Shakespeare productions include A Comedy of Errors(Portland Actors Ensemble); MacBeth(Lady MacBeth), King Lear, andMidsummer Night's Dream (Chase Park Chicago). Other notable credits includeVarsity Cheerleader Werewolves LIVE(Talisman Films), Cooler (defunkt Theater), The State of Mississippi v. Emmet Till (Pegasus Players), and The Kentucky Cycle (Infamous Commonwealth Theater).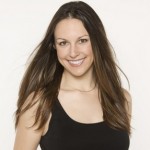 Cassie Greer* – Marc Antony
Cassie is thrilled to be performing with this incredible group of women in Julius Caesar! (Seriously, she's been talking about it since February.) A B&B Company Member, she was last seen outdoors here as Ariel in The Tempest…; you may have caught her at the Venetian in Of Mice and Men, and Crimes of the Heart, among others. Most recently, Cassie appeared in the world premiere of Gathering Blue with Oregon Children's Theatre. She received her training in the BA Theatre program at Goshen College and the MFA Acting program at Florida Atlantic University, and is a certified Assistant Teacher of Fitzmaurice Voicework®.  She wouldn't be here without Danny, and is incredibly grateful to her family and friends for their continual love, support and energy.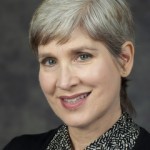 Deborah Leinen – Cicero
Deborah is delighted to be performing inJulius Caesar with Bag&Baggage Productions. Some favorite roles she has portrayed over the years are Athena Sinclair in Suite Surrender, M'Lynn inSteel Magnolias; Cecily Pigeon in The Odd Couple; Mrs. Ann Putnam in The Crucible; Olga in The Three Sisters; Eliante in The Misanthrope; and Lady Capulet in Romeo and Juliet. Deborah is a 1994 graduate of The Portland Actors Conservatory, performing there in Picnic, Boy's Life, and Top Girls.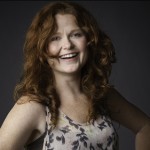 Rebecca Ridenour – Brutus
Rebecca is a proud Portland Actors Conservatory alumni where she graduated in 2012. Rebecca most recently played Nancy in Solwelu Theater Company's production of Hard Times Come Again No More directed by Lorraine Bahr and Jim Davis. Portland credits include Spectravagasm Iand II with Post5 Theater Company, Catherine in Northanger Abbey with Quintessence Theater Company, Rachel in Recklessat PAC directed by Philip Cuomo, Viola at PAC directed by Michael Fisher-Welsh, and as Faerie and Philostrate inMidsummer Night's Dream with North West Classical. Rebecca's California credits include Mairead in The Leuitenant of Inishmorewith Genesis West, Woman in Bill W. and Dr. Bob with Happy Destiny, and Dasi in Dreams in Glass with Senga Classics.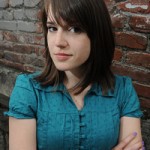 Arianne Jacques* – Cassius
Arianne is brimming with excitement to make her return to the Civic Center Plaza! B&B roles include Gwendolyn inThe Importance of Being Earnest, Viola inTwelfth Night, Dorinda in The Tempest, or the Enchanted Isle, Babe in Crimes of the Heart, Miss Anne Page in The Merry Wives of Windsor, and various roles in the 2011 production of A Christmas Carol. Arianne holds a degree from Oregon State University in Theatre Arts, and currently resides in Portland with two of her biggest fans, Jason and Aurora (aka Kitty). When not on stage, in the box office, waiting tables, or generally loitering about in The Venetian, she enjoys helping out in Jason's food cart, Sideshow Eatery.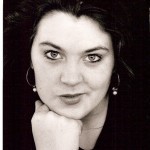 Clara-Liis Hillier – Casca
Clara is thrilled to make her debut with Bag&Baggage and to be performing alongside her sister, Kaia Maarja. She is a proud Northwest Classical Theatre company member, next seen as Hero inMuch Ado About Nothing. Favorite recent roles: Masha (The Seagull), Iras (Antony & Cleopatra), Louka (Arms and the Man), Bianca (Othello) (all with NWCTC), DA/Ensemble (Legally Blonde, Pixie Dust Productions), Dogberry (Much Ado About Nothing) (Willamette Shakespeare), and directing/choreographingOn the Town (Wilson High School).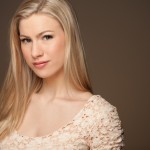 Stephanie K. Leppert – Portia
Stephanie was last seen in New Century Player's production of The 25th Annual Putnam County Spelling Bee playing Olive Ostrovsky. She's also worked with Lakewood playing Rhoda in White Christmas and Nellie Forbush in South Pacific. She is a recent graduate from The American Musical and Dramatic Academy in Los Angeles with a BFA in musical theatre. She is also a current student of East West College of the Healing Arts for massage therapy. Some of her other theatre credits include Maria in Sound of Music, Cinderella in Into the Woods, Cosette in Les Miserables, Emily in Our Town, Olivia in Twelfth Night, Nora in A Doll's House, and Meg in Crimes of the Heart. This fall you can also see her play an angel in a webseries called The Record Keeper (go like the facebook page for more details!).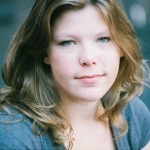 Kate Belden – Marullus
Kate moved to Portland after graduating from University of Idaho mostly to audition for Tears of Joy Theater, and because on an overnight trip for another audition she saw an awesome show. She's been hooked ever since. For ToJ she toured as a puppeteer to as far away lands as Pocatello and Las Vegas. This is her first show with Bag&Baggage, and she's thankful for the privilege to work on this text in such an exciting way. She also thanks her mother for exposing her to Shakespeare way too early.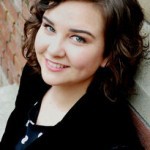 Jessi Walters – Lucilius
Jessi is a proud company member of Post5 Theatre, and is elated to be making her Bag&Baggage debut with this incredible production of Caesar. With a BA in Theater, Film, and Dance from Humboldt State University, Jessi has also received training from Dell'Arte International School of Physical Theater. She has worked with Post5 Theatre, Northwest Classical Theater Company, Oregon Repertory Theater, and is currently shooting the second series of Portland-based sketch comedy, Potty Talk. Local and regional teaching credits include Catlin Gabel School, Northwest Children's Theater, and Mira Costa College. Much thanks to friends, family, loved ones and the entire Bag&Baggage company!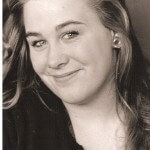 Kaia Maarja Hillier – Lucius
Kaia is thrilled to make her debut with Bagn&Baggage in Julius Caesar. Kaia is a current Core member of the Original Practice Shakespeare Festival (OPS), a member of the Pulp Stage, and an active performer with Eddie May Dinner Theater. Favorite credits include: Juliet in Romeo & Juliet (OPS and Best Actress Award in the Portland Outdoor Shakespeare Festival), Poppy in Noises Off! (Nutz-n-Boltz), Hermia/Helena in A Midsommer's Night Dream (OPS), Josephine in Urinetown (PSU), CB's sister in Dog Sees God (CoHo), Gremlin in Holidazed (Artists Repertory), and Rebel in Columbinus (Blue Monkey Theater). Kaia would like to recognize the amazing talent of her sister Clara, their supportive mother Lena, and the amazing cast and crew.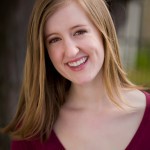 Theresa Park* – Octavius
Theresa has been in love with theater for most of her life. From a young age she took classes and performed with Lakewood Theater Company and Oregon Children's Theater. Theresa later went on to receive a B.F.A in Theater Performance from Chapman University. She has been seen in various productions in the Southern California area and in the Northwest. Theresa also was a company member of The Guerilla Shakespeare Ensemble in Southern California where the group produced outdoor Shakespeare. Theresa has been seen in various Bag&Baggage  over the past few years including Death of a Salesman, The Glass Menagerie, and A Christmas Carol.
*=member of the Bag&Baggage Resident Acting Company