MOBY DICK, REHEARSED
By Herman Melville, adapted by Orson Welles
Directed by Scott Palmer
"An adventure in theatre going…There is nothing else anywhere near like Moby Dick, Rehearsed in the theatre." – The New York Daily News
A Shakespearean company meets to begin rehearsals for a production of King Lear. The director enters and hands out scripts for a new play called Moby Dick. As the actors take up their new roles, the theatre is transformed from a simple rehearsal room into the yardarms, sails, masts and deck of the ship that is hunting the great white whale. Based on Orson Welles' 1955 rehearsal experiment at the Duke of York's Theatre in London, Moby Dick, Rehearsed is a remarkable celebration of one of the greatest novels ever written and a triumph of theatrical imagination.
March 3, 4, 5, 6, 10, 11, 12, 13, 17, 18, 19, & 20 (2016)
Thur/Fri/Sat at 7:30pm
Sunday at 2:00pm
The Venetian Theatre
253 E Main Street
Hillsboro, OR 97123
See the latest updates about this production!
MOBY DICK, REHEARSED STUDY GUIDE (FOR STUDENTS AND TEACHERS):
Moby Dick Study Guide
CAST: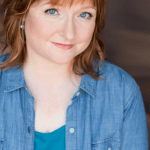 Kymberli Colbourne (Leading Lady/Father Mapple/Lear) – Kymberli received her BA in Theatre Performance from Scripps College and also spent her junior year in conservatory training in London through the Marymount Tarrytown/RADA Drama Program. She has been seen on stage all across the country, touring with The National Theatre of the Deaf in One More Spring and Treasure Island. Regionally, she has appeared in numerous roles including productions for the Oregon Children's Theatre: Ramona Quimby (as Dorothy Quimby); Book It Rep: Owen Meany Christmas (as Mary Beth Baird) and Jane Eyre (as Mrs. Fairfax); Seattle Children's Theatre: The Lion, The Witch and The Wardrobe (as Mrs. Beaver) and 1984 (as Snowball); Seattle Shakespeare Festival: Julius Caesar (as Cassius) and Richard III (as Mad Margaret); Oregon Cabaret: Just A Closer Walk (as Patsy Cline), just to name a few. When not on stage, you will find Kymberli working behind the mic as a full time voice over actor in her home studio. Check out her VO work at www.kcvoice.com. A relative newcomer to the Portland scene, she is honored and thrilled to be working with Bag&Baggage and for the opportunity to be the first woman to play Ahab in Moby-Dick, Rehearsed. A thousand thanks to Scott, the Bag&Baggage family and her own family for their generosity and support.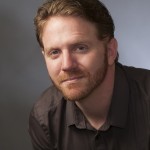 Joey Copsey* (Member of Company/Carpenter) – Joey received his primary theatrical training at Hiram College in Ohio. Having grown up on the south Oregon Coast Joey returned to Oregon after college and has worked on stage intermittently in the years since around the Portland area. This is his third show as a resident actor with Bag&Baggage, having just performed in B&B's incomparable Richard III and The Best of Everything. He has recently appeared for Valley Repertory Theatre in All My Sons (as Chris Keller) as well as a reading of Spokesong (as Francis) with Corrib Theatre. Some notable productions include Antony and Cleopatra (as Marc Antony); How the Other Half Loves (as Frank Foster); and Caucasian Chalk Circle (as Azdak) at Hiram College. More recently at Portland Community College he appeared in Judevine (as David); and Woyzech (as The Captain).  Joey lives in Portland and when not acting spends as much time as he can with his incredible friends and family, and his cat. He also runs a small residential contracting business, and just generally tries to be useful.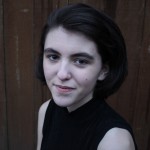 Mia Duckart (Member of the Company/Tashtego) – Mia is a sophomore in the pre-professional theater arts pathway at Beaverton's Arts & Communication Magnet Academy (ACMA). She currently studies voice with Barb Irvin, and has participated in ACMA's Summer Musical Theatre Intensive for the last 3 summers, where she appeared in The 25th Annual Putnam County Spelling Bee; Children of Eden (as Aisha and the Snake); and Once Upon A Mattress (as The Minstrel). In just the last year she has appeared in Evil Dead: The Musical (as Cheryl); Proof (as Claire); and Macbeth (as Lady MacDuff). Mia's other interests include photography, guitar, film, and writing and recording her own music. She would like to thank her sister Chloë for inspiring her to audition ever; Brian and Alana Bertram and Katie McLoughlin for casting her in her first challenging roles; Scott and Cassie for giving her her first professional performance opportunity; and you for coming to see this show.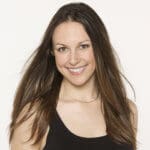 Cassie Greer* (Young Actress/Pip/Cordelia) – Cassie received her training in the MFA Acting program at Florida Atlantic University, and the undergraduate theatre program at Goshen College in Indiana. She has appeared with a number of companies around the country, some favorite shows being with New World Arts: Hello and Goodbye (as Hester); Shared Space: David's Redhaired Death (as Jean); Festival Rep. Boca Raton: Company (as Sarah); South Bend Civic: Intimate Apparel (as Mrs. VanBuren); and Oregon Children's Theatre: Gathering Blue (as Katrina). Cassie is a proud Resident Acting Company member at Bag&Baggage, where she has appeared in sixteen shows since the 2011/12 season – favorites include Our Country's Good (as Duckling/Tench); The Great Gatsby (as Daisy Buchanan); Julius Caesar (as Mark Antony); and Crimes of the Heart (as Meg Magrath). A huge advocate of theatre training and education, Cassie is a certified teacher of Fitzmaurice Voicework®, and actively teaches acting and voice students in the greater Portland area, in addition to coordinating Bag&Baggage's Pre-Professional Training programs. She wouldn't be here without Danny, and is incredibly grateful to her family and friends for their continual love, support and energy.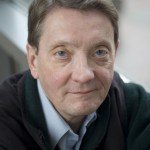 David Heath (Old Pro/Peleg) – David is pleased to be appearing in his fifth show at Bag&Baggage, where he last appeared in Arthur Miller's The Crucible (as Judge Danforth). He has been performing in various Northwest venues for more than 40 years. He was a long-time member of the New Rose Theatre ensemble, where he appeared in Born Yesterday (as Ed Devery); The Norman Conquests (as Norman); Travesties (as James Joyce); Joyce's Exiles (as Richard Rowan); and The Adventures of Robin Hood (as Sheriff of Nottingham), to name but a few of his favorites. He has also appeared at Artists Repertory Theatre including: The Crucible (as Putnam); Season's Greetings (as Uncle Harvey); and Passion (as Jim), Storefront Theatre; Ten November, Lakewood Center for the Arts; Portland Repertory; Portland Civic; Northwest Classical Theatre; and Profile Theatre Project. He has also appeared in an episode each of the locally filmed Portlandia and Leverage. In his spare time he is an avid birder and world traveler.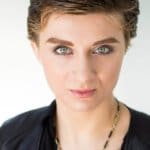 Heidi Kay Hunter (Member of Company/Flask) – Heidi is thrilled to make her Bag&Baggage debut in such a bold production and with such a talented cast. Originally trained as a dancer, Heidi studied acting and theatre at Portland Actors Conservatory and at Portland State University, where she received her Master of Arts in Literature. Heidi has appeared in numerous local productions including The Comedy of Errors (as Luciana) with Post5 Theatre Company; Richard III (as Ratcliffe, Duke of York) with Northwest Classical Theatre Company; and Kindertransport (as Eva Schlesinger) with Jewish Theatre Collaborative, for which she received a Drammy Award for Best Actress. She spends her summers performing in Portland's parks as a proud member of the Original Practice Shakespeare Festival. She enjoys reading Calvinist and Talmudic philosophy, cooking, travel and her elderly cats. Thank you to Emily and Scott for their vision and drive. Much love to her fiancé Brian and her best friend Jack for their continual support.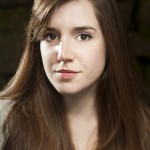 Arianne Jacques* (Stage Manager/Elijah) – Arianne holds a Bachelor's in Theater Arts from Oregon State University. Over the past seven seasons with Bag&Baggage Productions, favorite roles include: The Importance of Being Ernest (as Gwendolyn); Crimes of the Heart (as Babe); The Great Gatsby (as Jordan); Private Lives (as Sibyl); The Crucible (as Abigail Williams); Our Country's Good (as Mary Brenham); and most recently The Best of Everything (as Gregg Adams). Arianne has been box officer for the company since 2011, and is now the Patron Services Manager for B&B. When she is away from the theater, Arianne spends her time reading, and watching nature documentaries. Arianne would like to thank Jason, Aurora, and her mom and pop for their endless love and support.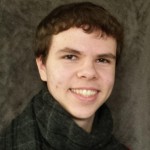 Dawson Oliver (Member of the Company/Daggoo) – Dawson is a junior at Gaston High School, where he has been a member of the Gaston Drama Club for the past three years. In that time, he has appeared in a number of productions, including Arsenic and Old Lace (as Teddy); Scrooged Up; and The Last Gladiator. Dawson's recent roles include Jacob Marley in his school's production of A Christmas Carol and Mr. Tumnus in Capital Community Church's production of The Lion, the Witch, and the Wardrobe. Dawson spends his spare time reading anything he can get his hands on and hanging out with friends.  Dawson would like to thank Bag&Baggage for the chance to act in this production through their pre-professional acting program, and is very excited to be a part of this performance.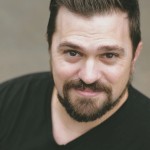 Peter Schuyler* (Serious Actor/Starbuck) — Peter is a proud member of the Bag&Baggage Resident Acting Company. He holds a Bachelors of Theatre Performance from Northern Arizona University, and apprenticed at the now defunct Grand Canyon Shakespeare Festival and AZTheatreWorks in Flagstaff. Since moving to PDX from NYC in 2011, Peter has performed for numerous companies including Artists Repertory Theatre, Badass Theatre Co, triangle productions!, Lakewood Theatre, Northwest Classical Theatre Company, Portland Actors Ensemble, and Northwest Children's Theater. In NY, he worked with La Mama E.T.C., Immediate Theater, Dysfunctional Theatre, DMTheatrics, Three Graces, NativeAliens, The Tank, Alliance Repertory, and more. Bag&Baggage credits include: A KBNB Kristmas Karol (as Arthur Adams); Richard III (as Richard III) – BroadwayWorld Portland Award Winner, Best Actor in a Play 2015; Our Country's Good (as Phillip/Wisehammer); The Crucible (as John Proctor); Of Mice and Men (as George Milton); and Crimes of the Heart (as Doc Porter). Peter also serves as the Engagement Officer for Bag&Baggage, coordinating community outreach and special events. When not on stage, he enjoys cooking, hunting down great Malbec, singing, plunking on the ukulele, and most importantly spending time with the ladies in his life — his wife Dawn and their daughter Olivia.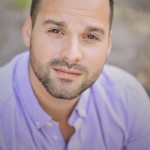 Eric St. Cyr* (Cynical Actor/Queequeeg) – Born and raised a short drive outside the city of Boston, Massachusetts, Eric is a proud graduate of Plymouth State University where he received his BA in Theatre Arts with a concentration in Acting. Following his graduation, Eric joined up with Lost Nation Theatre in Montpelier, Vermont for Woody Guthrie's American Song (as Young Woody Guthrie). Eric then ventured back to the NH seacoast where he performed regularly with The Players Ring, New Hampshire Theatre Project, and ACT ONE (Artists Collaborative Theatre of New England). Eric received two Seacoast Spotlight Award nominations under the category of Best Supporting Actor in a Play for his roles in Eurydice (as Nasty Interesting Man/Lord of the Underworld) and his role in the world premiere of Kate Wenner's Make Sure it's Me (as Lance Corporal Kevin Daniels). Eric was most recently seen in Bag&Baggage's summer production of Richard III (as Lord Hastings/Second Murderer) and is thoroughly enjoying his new home on the West Coast as a Resident Acting Company Member with Bag&Baggage. Eric would like to thank his wife, Jamie, for her continued love, support, and patience, and his daughter, Romy Mae St. Cyr, for her everyday inspiration.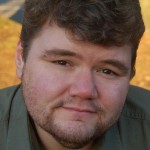 Gary Strong* (Middle Aged Actor/Stubb) – Gary Strong is one of the inaugural members of the Resident Acting Company here at Bag&Baggage. Gary started his theatrical career at Western Oregon University, but most of his training has honestly come through working at Bag&Baggage under Scott Palmer. You last saw him over the holidays performing in A KBNB Kristmas Karol (as the always inept Winston Whiteside).  His previous work with this company includes Private Lives (as Victor Prynne); Love's Labour's Lost (as the colorful Don Armado); and The Merry Wives of Windsor: Or the Amorous Adventures of the Comical Knight Sir John Falstaff (as the comical knight Sir John Falstaff). When not working for Bag&Baggage, Gary loves to perform in anything and everything that has to do with Shakespeare around Portland. Gary would like to personally thank his fiancée Lindsey Chamberlain; he could not have done this without her dedication and support.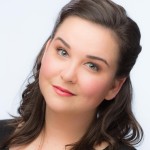 Jessi Walters* (Young Actor/Ishmael) – Jessi holds a BA in Theatre, Film, and Dance from Humboldt State University, and has also received training from Dell'Arte International School of Physical Theatre, Portland Experimental Theatre Ensemble (PETE), and the Actor's Academy in Southern California. Jessi is a proud member of Bag&Baggage's Resident Acting Company. She was most recently seen on the Venetian stage as the sassy, silly, and sexy villain, Laverne North Berkshire in A KBNB Kristmas Karol. Previous Bag&Baggage performances include The Best of Everything (as Mary Agnes Russo); The Six Gentlepersons of Verona (as Launce, Silvia, Lucetta); Lear (as Regan); Our Country's Good (as Dabby Bryant, Meg Long); and Love's Labor's Lost (as Maria). Jessi has been seen on stage with Post5 Theatre (Founding Company Member 2011-2014) in Romeo & Juliet (as Nurse); Arabian Nights (as the Jester's Wife); The P&J Show (Co-host); and with Northwest Classical Theater Company in Much Ado About Nothing (as Borachio). When she isn't performing, Jessi enjoys watching scary movies, catching up with friends, spending quality time with her sweetie Phillip, and spoiling their kitty, Cheri Cat.
* = Member of the 2015-2016 Bag&Baggage Resident Acting Company