Runs: September 4, 5, 6, 7, 11, 12, 13, 14, 18, 19, 20, 21, 25, 26, 27, and 28 – 2014
Preview Night: Thursday, September 4, 2014
Opening Night: Friday, September 5, 2014
Event Time: Thursdays, Fridays and Saturdays at 7:30pm, Sunday matinees at 2:00pm
Event Location: The Venetian Theatre, 253 E Main Street, Hillsboro 97123
Special Events: Meet-the-cast Talk Backs on Sunday September 7, 14 and 21
Tickets:
Adults – Section 1: $30
Adults- Section 2: $26
Students/Seniors – Section 1: $24
Students/Seniors – Section 2: $20
Salem, Massachusetts—1692.  Rigid piety huddles on the edge of the new world's wilderness.
Its inhabitants believe unquestioningly in their own sanctity, but in Arthur Miller's edgy masterpiece, that very belief will have poisonous consequences when a vengeful teenager accuses a rival of witchcraft—and then those accusations multiply to consume the entire village.
First produced in 1953, at a time when America was convulsed by a new epidemic of witchhunting, The Crucible brilliantly explores the threshold between individual guilt and mass hysteria, personal spite and collective evil…and speaks as clearly to us today as it did during McCarthy's  Red Scare.
The Crucible is a play that is not only relentlessly suspenseful and vastly moving,  but one that compels us all to question our hearts and consciences in ways that only the greatest theatre ever can. A not-to-be-missed, Bag&Baggage style examination of one of the greatest plays in American history.
"A drama of emotional power and impact" —New York Post
See the latest updates about this production!
THE CAST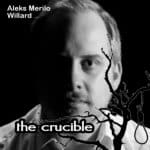 Aleks Merilo (Willard) – Aleks is a Portland based actor and playwright. Most recent roles include Harding in ONE FLEW OVER THE CUCKOO'S NEST, Georg in SHE LOVES ME, and Frederick in ENCHANTED APRIL. A nationally produced playwright, his scripts have been produced at The Old Globe Theater, The Labute Theater Festival, The Landing Theater, The Sanguine Theater in New York City, and many others.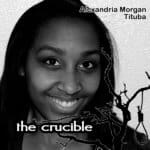 Alexandria Morgan (Tituba) – Alexandria is a senior at Glencoe High school and the Performing Arts are a passion of hers…and she hopes to make it her career outside of high school.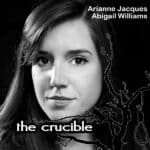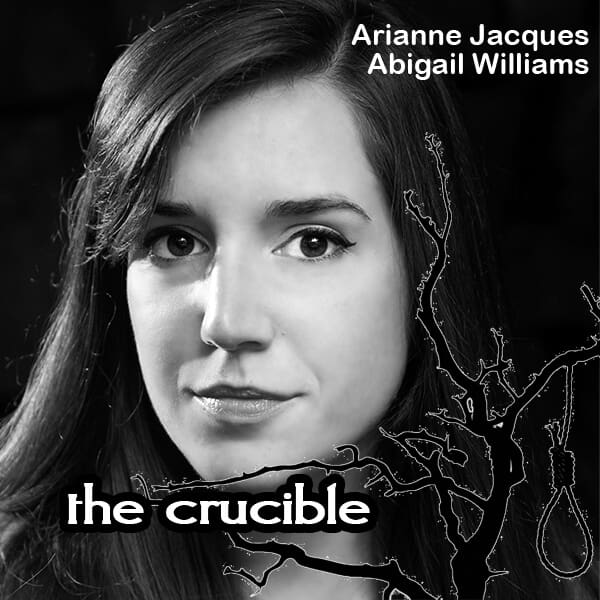 Arianne Jacques* (Abigail Williams) – Arianne is thrilled to return to The Venetian stage for one of the juiciest roles in American theatre. Arianne has been acting with Bag&Baggage since 2007, and has been involved in every season since. When she's not acting, Arianne keeps herself out of trouble by working as the Operations Officer for B&B and helping out at Rùa (her boyfriend's fantastic food cart).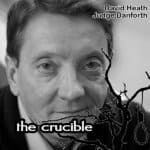 David Heath (Judge Danforth) – This fall marks the 40th anniversary of David's Portland debut, and he is pleased to be marking the occasion with his fourth appearance at Bag&Baggage. In the intervening years, he was a long-time member of the New Rose Theatre ensemble and also appeared at Artists Repertory Theatre, Storefront, Lakewood, Portland Repertory, Portland Civic, Northwest Classical Theatre, and Profile Theatre Project.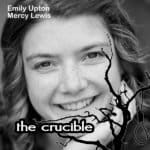 Emily Upton (Mercy Lewis) – Emily Upton is a senior at Glencoe High School and is thrilled to be a part of Bag&Baggage in her first professional production! She has been involved in theatre since third grade. She is planning on attending a university which offers a major in musical theatre and then continue to sing, dance, and act her way to a career in musical theatre.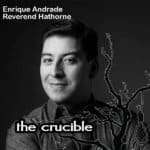 Enrique E. Andrade (Judge Hathorne) – Enrique E. Andrade, originally from Mexico City, is a graduate of the University of Oregon. Enrique has performed in numerous Miracle Theater productions since 2008, including in 2012 Oedipus el Rey, winner of 6 Drammys, and Ardiente Paciencia in 2014. Enrique is well known for being the Spanish voice of the MAX, as well as various TV/radio/internet commercials in both English and Spanish and also as a story teller at Portland Story Theater.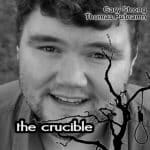 Gary Strong* (Thomas Putnam) – Gary is one of the inaugural members of the Resident Acting Company here at Bag&Baggage. Gary has lived in Portland for over 6 years now and is delighted to work on anything relating to Shakespeare, including being a Core Cast Member and Social Media Director for Original Practice Shakespeare.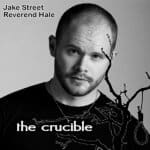 Jake Street (Reverend Hale) – Jake is a born and raised Oregonian who moved to Portland to further his pursuit of stage and film work. He is a graduate of Southern Oregon University with a BFA in Theatre Arts. He was most recently seen as Laertes in Post5 Theatre's production of Hamlet, Hank in Defunkt's The Boys in the Band, and at Artist's Repertory Theatre as Ferdinand in I Am (Still) The Duchess of Malfi, and as both James and Brendan in The Lieutenant of Inishmore.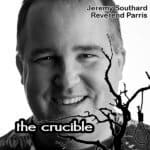 Jeremy Southard (Revered Parris) – Jeremy Southard holds a Master of Fine Arts Degree in Acting from the University of California at Davis and completed his undergraduate studies at the University of Oregon. Over the past ten years he has appeared in several Lakewood Theatre Company productions and he has also appeared locally in Twelfth Night of the Living Dead, and A Christmas Carol with Bag&Baggage and in The Curious Savage with New Century Players.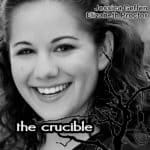 Jessica Geffen* (Elizabeth Proctor) – Jessica has been performing on stage since the age of 5, where she fell in love with the magical world of theatre. She is a proud graduate of Southern Oregon University, where she received her BFA in Theatre Arts and studied with professionals from the world-renowned Oregon Shakespeare Festival. Locally, Jessica has worked with Well Arts, Public House Theatre Company, Portland Actors Ensemble, Lunacy Stageworks, and Bag&Baggage, where she played one of her favorite roles to date, Lana North-Berkshire, in, It's a (Somewhat) Wonderful Life. She is a proud member of the 2014-2015 Resident Acting Company!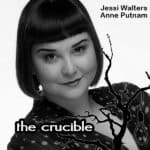 Jessi Walters* (Ann Putnam) – Born and raised in San Diego, California, Jessi recently hit her three and a half year mark in Portland, and is proud to call this creative town home. With a BA in Theater, Film, and Dance from Humboldt State University, Jessi has also received training from Dell'Arte International School of Physical Theater, Portland Experimental Theater Ensemble (PETE), and the Actor's Academy in Southern California. In Portland, she has worked with Post5 Theatre (Founding Company Member 2011-2014), Northwest Classical Theater Company, Oregon Repertory Theater, Original Practice Shakespeare, Bag&Baggage, and is currently a proud member of the 2014-2015 Resident Acting Company.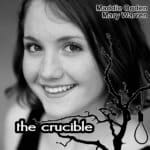 Madeline Ogden (Mary Warren) – Maddie is beyond ecstatic to be performing in her very first professional role as Mary Warren in Arthur Miller's The Crucible, especially since she will be performing with a theatre company that she has been admiring since middle school.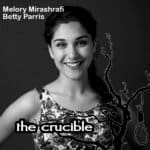 Melory Milashrafi (Betty Parris)- Melory is a senior at Hillsboro High School, where she has been involved in theatre since her freshman year. Some favorite roles that she has portrayed include The Witch in Into the Woods, Titania in A Midsummer Night's Dream, Alice Sycamore in You Can't Take It With You, and Claire Ganz in Rumors.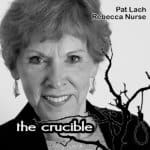 Pat Lach (Rebecca Nurse) – Pat is delighted to return to Bag&Baggage's stage where she was last seen as Mme de Rosemonde in Dangerous Liaisons. Pat has been seen on the boards of West Coast stages since her award winning performance as Miss Hannigan. Other favorite characters are Mrs. Higgins, Lady Bracknell, Julia Leverett, Eulalie Mackecknie Shinn, Sister Prudence (Edith Stein), and Frances (The Pagans).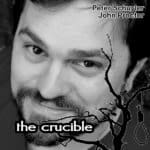 Peter Schuyler* (John Proctor) – This is Peter's fourth show with B&B and his first as a member of the resident acting company. He previously appeared as Ivor in Rough Crossing, George in Of Mice and Men, and Doc Porter in Crimes of the Heart as well as directing the B&B/Tears of Joy co-production of The Velveteen Rabbit.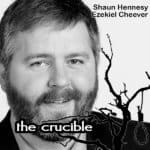 Shaun Hennessy (Ezekiel Cheever) – Shaun is very happy to be making his debut with Bag&Baggage. He was last seen in Reader's Theatre Repertory's staged reading of Discovering Teresa Deevy as part of the Wee Irish Festival at Artist's Repertory Theatre. Shaun has performed with Artist's Repertory Theatre, Profile Theatre, triangle productions!, Stark Raving Theatre, Lakewood Theatre, and Mt. Hood Repertory.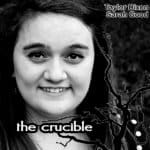 Taylor Dixon (Sarah Good) – Taylor is super excited to be in her very first production at Bag&Baggage! Taylor will be a senior at Glencoe High School where she is a part of Glencoe's drama club, and has gained a position on the Glencoe Drama Club Board as a "Member at large."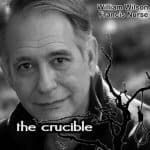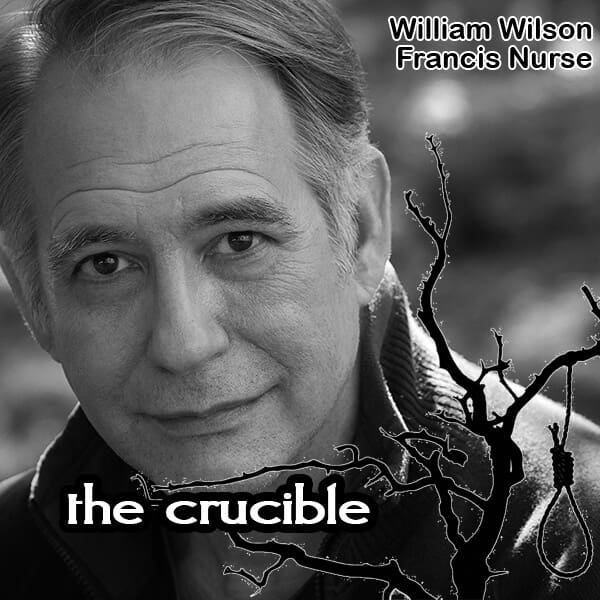 William Wilson (Francis Nurse) – William is absolutely delighted to make his first appearance with Bag&Baggage. He grew up in children's theater, studied acting in London and Switzerland, directed children's theater professionally, and earned a BA in Theater Arts and Dramatic Literature from Brown University. Recent roles include Sam in The Homecoming at defunkt theatre, Judge Gaffney in Harvey at Clackamas Rep, the Old Actor in The Fantasticks at H.A.R.T., various roles in readings of new works at Cerimon House, and supporting roles in two indie films released this year.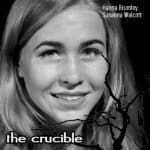 Hanna Brumley (Susanna Walcot) – Hanna is thrilled and honored to be performing with Bag&Baggage. She has appeared in several productions at Hillsboro High School and is currently studying International Baccalaureate theatre. She is very excited to be experiencing professional theatre and working with such a wonderful cast. In her free time, Hanna is training to be a whitewater rafting guide. Hanna would like to thank her high school director Silverna Scott for encouraging her and connecting her with theatre opportunities.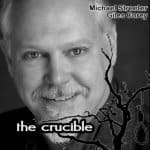 Michael Streeter (Giles Corey) – Born and raised in the Carolina's, Michael obtained a BA in Theater from Presbyterian College and an MFA in acting from the University of Southern California. After moving to Portland, Michael has worked at a number of local theaters including: Portland Actors Ensemble, Northwest Classical Theater, Metro Arts, Ops Fest, Post5, Back Door Theater, and more. Michael is the Artistic Director Emeritus for Portland Actors Ensemble, is currently a committee member and education director for The Complete Works Project.