Runs: May 7, 8, 9, 10, 14, 15, 16, 17, 21, 22, 23, 24, 28, 29, 30, 31
Preview Night: Thursday, May 7, 2015
Opening Night: Friday, May 8, 2015
Event Time: Thursdays, Fridays and Saturdays at 7:30pm, Sunday matinees at 2:00pm
Event Location: The Venetian Theatre, 253 E Main Street, Hillsboro 97123
Special Events: Meet-the-cast Talk Backs on Sunday May 10, 17, and 24
Tickets:
Adults – Section 1: $30
Adults- Section 2: $26
Students/Seniors – Section 1: $24
Students/Seniors – Section 2: $20
See the latest updates about this production!
Miles from their homeland, a boat full of Royal Marine officers and convicts arrives on the Australian shore in 1789, forced to create a community in a fledgling penal colony. Amid the brutal conditions of the settlement, a determined lieutenant volunteers to direct the convicts—a collection of murderers and thieves—in a comedic stage play.
With no support from his fellow Marines and the leading lady's imminent execution, it's questionable if the show will go on…
Our County's Good  is a compelling examination of the transformative power of theatre, and is an adaptation of the Thomas Keneally novel The Playmaker  by one of England's most popular female playwrights…making it an ideal script for Bag&Baggage to end our seventh season!
Winner of the Olivier Award for Best Play, the New York Drama Critics Award for Best Foreign Play, the BBC Award for Best West End Play of the Year (all in 1988) and nominated for 4 Tony Awards in 1991, including Best Play, Our Country's Good  is one of the most celebrated English dramas of the last century.
"…a backstage play with a social conscience, demonstrating the redemptive power of theater and of education." – The New York Times
THE CAST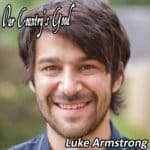 Luke Armstrong* (Harry Brewer, Campbell, John Arscott) – Luke attended Western Oregon University and received his Bachelor of Fine Arts in acting for stage and Film. Along with studies in Laban technique, Shakespeare studies, movement and Fitzmaurice breathing work. In the past five years he has appeared in Romeo and Juliet (Romeo),  and Spring Awakening (Melchior Gabor) and with Bag&Baggage in Miracle on 43rd St. (Antony Antonini), Of Mice and Men (Whit), Loves Labours Lost (Longaville), and Dial 'M' for Murder (Max Halliday). Luke enjoys reading comics and Shakespeare in his free time. He'd like to thank his parents, friends, family and Scott Palmer for their support and love.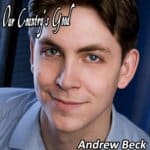 Andrew Beck* (Ralph Clark) – Andrew holds a MFA in Acting from the University of Nebraska-Lincoln and a BA from the University of Oregon. Andrew is a member of Bag&Baggage's Resident Acting Company. He has been seen in such Bag&Baggage productions as: Dial M for Murder (as Tony Wendice); Love's Labour's Lost (as King Ferdinand); and in their touring production of A Christmas Carol (Multiple roles most notably Mrs. Cratchit). Other theatres Andrew has previously worked for include: The Ludlow Festival (England), Nebraska Shakespeare Festival, Oregon Contemporary Theatre, The Great American Melodrama and Vaudeville, Willamette Stage Company, The Majestic Theatre, The Nebraska Repertory Theatre and the Ground Zero Theatre. He is currently a member of Infinite Improv and, just to keep things interesting, Andrew spends his days as a Financial Advisor, with his Family's practice in Corvallis. He wishes to thank his lovely wife, his amazing family, his two cats, all of his great friends and people who enjoy an occasional bawdy turn of phrase….you know who you are.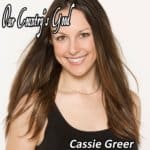 Cassie Greer* (Captain Tench/Duckling Smith) – Cassie received her training in the MFA Acting program at Florida Atlantic University, and the undergraduate theatre and music programs at Goshen College in Indiana. She has appeared with a number of companies around the country, some of her favorite shows being with New World Arts: Hello and Goodbye (Hester) and Lysistrata (Lysistrata); Shared Space: David's Redhaired Death (Jean); Festival Rep. Boca Raton: Company (Sarah) and Twelfth Night (Olivia); South Bend Civic: Intimate Apparel (Mrs. VanBuren); and Oregon Children's Theatre: Gathering Blue (Katrina) and The Lion, the Witch, and the Wardrobe (Unicorn). Cassie is a proud Resident Acting Company member at Bag&Baggage, where she has appeared in The Six Gentlepersons of Verona (Proteus); Dial "M" for Murder (Margot Wendice); Love's Labour's Lost (Princess of France); The Great Gatsby (Daisy Buchanan); Julius Caesar (Mark Antony); Of Mice and Men (Curley's Wife); Dangerous Liaisons (Mme. Tourvel); and Crimes of the Heart (Meg Magrath); among several others. A huge advocate of theatre training and education, Cassie is a certified teacher of Fitzmaurice Voicework®, and actively teaches acting and voice students in the greater Portland area, in addition to working with Bag&Baggage's educational outreach, professional development, and community engagement programs. She wouldn't be here without Danny, and is incredibly grateful to her family and friends for their continual love, support and energy.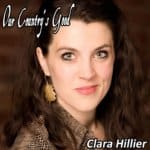 Clara-Liis Hillier* (Liz Morden/ Lieutenant Dawes): Clara-Liis is a graduate of Reed College. A proud new Bag&Baggage Resident Actor and company member at Northwest Classical Theatre Co (NWCTC),  she was last seen in The Six Gentlerpersons of Verona  (Valentine/Antonio/Host) and Miracle on 43rd Street (Felicity Fay Fitzpatrick) with Bag&Baggage, Wait Until Dark (Susan Hendrix) with NW Classical, The Tempest with Portland Shakespeare Project, King Lear (Cordelia) and The Lion in Winter  (Alais) both with NWCTC. Favorite roles:  Julius Caesar  (Casca) with Bag&Baggage; The Seagull (Masha) NWCTC;  Othello (Bianca) NWCTC. Next up you can see her choreographing American Night for Miracle Theater.  When she's not onstage, Clara-Liis works for the nonprofit MetroArts Inc and teaching Dance and Theatre for Spotlight Musical Theatre Academy, NW Children's Theater, Riverdale High School and choreographs. Thank you to Scott for the incredible opportunities, to Mom and Kaia for their inspiration and support, and Heath for his constant strength and love. For Teddy.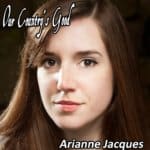 Arianne Jacques* – Arianne holds a Bachelor's in Theater Arts from Oregon State University. Over the past seven seasons with Bag&Baggage Productions, favorite roles include: The Importance of Being Ernest (as Gwendolyn); Crimes of the Heart (as Babe); The Great Gatsby (as Jordan); Private Lives (as Sibyl); The Crucible (as Abigail Williams), and most recently The Six Gentlepersons of Verona (as Julia). Arianne has been box officer for the company since 2011, and began her position as Operations Officer in 2013. When she is away from the theater, Arianne spends her time helping out at Rùa, reading, and watching nature documentaries. Arianne would like to thank Jason, Aurora, and her mom and pop for their endless love and support.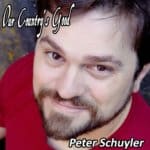 Peter Schuyler* (Captain Arthur Phillip, John Wisehammer) — Peter is a proud member of the Bag&Baggage Resident Acting Company, and holds a Bachelors of Theatre Performance from Northern Arizona University as well as apprenticing at the now defunct Grand Canyon Shakespeare Festival and AZ TheatreWorks, where he received practical training in the Jehlinger Method and Shakespeare performance. Since moving to Portland from NYC in 2011, Peter has performed for numerous companies in the Portland area including Artists Repertory Theatre, Badass Theatre Co, triangle productions!, Lakewood Theatre, Northwest Classical Theatre Company, Portland Actors Ensemble, and Northwest Children's Theater. In NY, he worked with La Mama E.T.C., Immediate Theater, Dysfunctional Theatre, DMTheatrics, Three Graces, Native Aliens, The Tank, and Alliance Repertory. Bag&Baggage credits: The Crucible (John Proctor); Rough Crossing (Ivor Fish); Of Mice and Men (George Milton); Crimes of the Heart (Doc Porter); and The Velveteen Rabbit, which he directed. Favorite roles: Much Ado About Nothing (Benedick); Hamlet (Laertes); In The Next Room, or The Vibrator Play (Dr. Givings); Titus X, The Punk rock Musical (Titus Andronicus); Arsenic & Old Lace (Teddy Brewster); Romeo and Juliet (Nurse); Orestes 2.0 (Menelaus); Strom Thurmond is Not a Racist (Strom's Father, Trent Lott); Plan 9 From Outer Space (Lt. Matt Carson), Lonestar (Ray); and The Comedy of Errors (Dromio of Syracuse). When not on stage Peter enjoys cooking Indian food, plunking away on the ukulele, and spending time with the amazing ladies in his life — his wife Dawn and their daughter Olivia.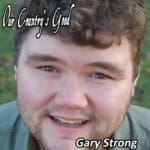 Gary Strong* (Captain Collins/Robert Sideway) – Gary Strong is one of the inaugural members of the Resident Acting Company here at Bag&Baggage. Gary has lived in Portland for over 6 years now and loves working on anything relating to Shakespeare. His previous work includes two performances as Winston Whiteside of KBNB Radio Classics in A Miracle on 43rd Street and It's A (somewhat) Wonderful Life, Victor in Private Lives, the graceful Don Armado in Love's Labour's Lost, and the quick witted Falstaff in Merry Wives, among others. He wants to thank his mother and his fiancée for their overwhelming support.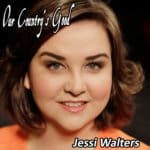 Jessi Walters* (William Faddy/Dabby Bryant/Meg Long): Jessi holds a BA in Theatre, Film, and Dance from Humboldt State University, and has also received training from Dell'Arte International School of Physical Theatre, Portland Experimental Theatre Ensemble (PETE), and the Actor's Academy in Southern California. Over the past four years in Portland, Jessi has been seen on stage with Post5 Theatre (Founding Company Member 2011-2014) in Romeo & Juliet (as Nurse); Arabian Nights (as the Jester's Wife); The P&J Show (Co-host); with Northwest Classical Theater Company in Much Ado About Nothing (as Borachio); with Bag&Baggage in Julius Caesar (as Lucilius & Soothsayer); Lear (as Regan); Love's Labor's Lost (as Maria); The Crucible (as Ann Putnam), and most recently in The Six Gentlepersons of Verona (as Launce, Silvia, Lucetta). Jessi is a proud member of the Bag&Baggage 2014-2015 Resident Acting Company, and is incredibly grateful for all the artistic opportunity that continues to unfold. In addition to main stage productions, she is also regularly featured in the Portland-based sketch comedy, Potty Talk, now going into its third series. On the technical side, Jessi has had experience with mask design and construction, hair, wigs, makeup, props, and held the position of Lead Dresser for A Tuna Christmas with Oregon Repertory Theater (2012 & 2014). Her local and regional teaching credits include Catlin Gabel School, Northwest Children's Theater, and Mira Costa College. When she isn't performing, Jessi enjoys spending time with her loved ones, finding the best happy hour spots, playing Yahtzee with her sweet fella, Phillip, singing at karaoke joints, and having an all around enjoyable time in life. Lots of love and thanks to Scott, Anne, the incredible Venetian staff,  our volunteers and the wonderful Bag&Baggage community.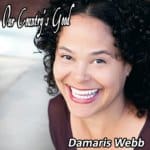 Damaris Webb (Movement Coach, Lieutenant George Johnston, Aboriginal Australian, Black Caesar) –Damaris is a performer, director and teaching artist who recently (re) relocated to Portland, OR after 26 years making and producing work in New York City. Ms Webb holds her MFA from Naropa's Contemporary Performance Program, and her BFA from NYU's Experimental Theater Wing.  Her original work is often seen in non-traditional performance venues such as late night parties, warehouses and church basements, it is sometimes epic and may involve zombies, superheroes or sock puppets. The Oregonian calls her solo play The Box Marked Black "A look at race in a way that's open-hearted and even-handed". Recent projects include directing Rich Rubin's Cottonwood in the Flood staged reading for the 2015 Fertile Ground and Clackamas Rep's staged reading of The Callfor their 2015 Breakaway Series. In Portland, she offers Contemplative Dance Practice through Be Space and is a coach for PlayWrite, Inc. She was last seen gracing The Venetian stage in full gory with Bag&Baggages 12th Night of the Living Dead.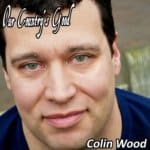 Colin Wood* (Major Ross/Ketch) – Colin holds an MFA in Acting from Minnesota State University, Mankato and has worked as an actor with professional theatre companies in Montana, Michigan, Minnesota and Oregon.  Locally, he has performed with the Beaverton Civic Theatre, Live On Stage, Tapestry Theatre, the Classic Greek Theatre of Oregon, Lakewood Theatre, Staged!, Bag&Baggage Productions, Stumptown Stages, and the Broadway Rose Theatre.  He has also performed at the Theatre Fringe Festival in Edinburgh, Scotland and is an Equity Membership Candidate.  Favorite show credits include 110 in the Shade (File); Of Mice and Men (Lennie); Oklahoma! (Jud Fry); The Fantasticks (El Gallo); The Wild Party (Eddie); Guys and Dolls (Sky Masterson); The Taming of the Shrew (Petruchio); and The Rainmaker (Starbuck). He is a member of the 2014-2015 Bag&Baggage Resident Acting Company.
* = Member of the 2014-2015 Bag&Baggage Resident Acting Company