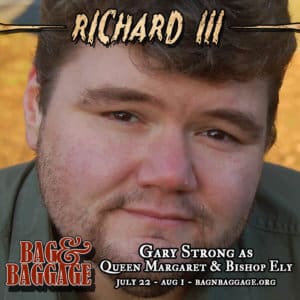 Outdoor Shakespeare is some of the hardest theatre I have ever done in my entire life.
There is no subtlety in outdoor Shakespeare. The characters you play, the choices you make are all influenced by the fact that your audience is sitting over a hundred feet away and at any time a droning plane or police siren is ready to snatch their attention away from you.
Your voice is the first thing to go. After a week of practicing we can hear it in our fellow actors. The voice is cracking, harsh, people coughing and trying their best to fill the large Tom Hughes space. It is no easy task. I thank my lucky Stars that Cassie Greer and Scott Palmer have taken extensive time to go over voice coaching and tips and tricks to work outside.
Does anyone else know what a stenocleidomastoid muscle is? It's the weird muscle that juts out from your neck if you turn your head to the side. Did you also know that muscle is super helpful for your voice? Neither did I until last week.
Your body is the next thing to go. We have had several toe incidents lately, sun burns, crutch bruises, scrapes. We are running around on the concrete steps for up to 6 hours a day rehearsing. Our lovely stage management team has been helping us with sunscreen and water runs, making sure we stay healthy and hydrated. Thank you so much Emily and Amanda. We honestly could not do with without you.
Energy is the last to go. After working in the hot sun over and over again, working jokes and bits and moments to make sure they are clean and crisp and funny takes its toll. At the end of the day I feel much more like I have been chopping wood than being funny.
I know most actors like to differentiate between rehearsal and practice, but what we do in outdoor Shakespeare does feel a lot like practice. We are working out, getting healthier, making sure we have enough endurance to make it to the final act, and that our voices won't give out by Saturday night. Exercising voices, bodies, stamina, over and over again to prepare for opening night.
Outdoor Shakespeare is some of the hardest theatre I have ever done in my entire life. It is also some of the most fun. I can't wait for everyone to come and see what we have been working on with the grotesque world of Richard 3.
Gary Strong
Resident Actor