BAG&BAGGAGE ARTISTIC DIRECTOR AWARDED REX RABOLD MEMORIAL AWARD FROM OREGON THESPIANS EDUCATIONAL THEATRE ASSOCIATION

Award In Honor Of Rex Rabold Of The Oregon Shakespeare Festival Is For Professional Achievement In Theatre
Hillsboro, OR – Oregon Thespians, the Oregon affiliate of the Educational Theatre Association, has awarded Bag&Baggage Productions' Artistic Director Scott Palmer the Rex Rabold Memorial Award. The award, named in honor of celebrated actor and teacher Rex Rabold, is given to an individual who received a substantial portion of their education in Oregon and who has achieved high professional honors as an actor, director, writer, or in other aspects of theatre arts. Rabold, a graduate of South Salem High School and a distinguished actor at the Oregon Shakespeare Festival, passed in 1990 and the award honors his legacy as an artist and teacher.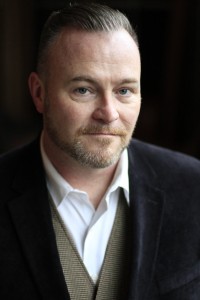 Palmer, the Founding Artistic Director of Hillsboro's Bag&Baggage Productions, graduated from Hillsboro High School in 1986, and received his Bachelor's Degree from the University of Oregon in 1991 and his Master's Degree from Oregon State University in 1993. Palmer also studied for a PhD in Contemporary Theatre Practice at the University of Glasgow in Scotland before returning to Oregon where he founded Bag&Baggage in 2004.
Jeff Hall, the Chapter Director of Oregon Thespians and a teacher in the Fine Arts program at Jesuit High School, said, "Palmer's work both in bringing quality theatre to audiences in Hillsboro, and in providing access and resources to schools, students, and educators throughout the area, has been highly admired and greatly appreciated by all of us involved in theatre education in the state."
Palmer's work at Bag&Baggage has included the creation of the PASSPORT program, which provides free on-demand tickets for any high school student from a four county region (Washington, Tillamook, Columbia, and Yamhill counties) along with a Pre-Professional Development Internship program that provides paid, professional internships for high school students in a range of performing arts positions. Bag&Baggage's work was recently honored by a National Theatre Company award from the American Theatre Wing, the organization responsible for The Tony Awards.
"As a student at Hilhi, I benefited greatly from my involvement in theatre, and especially from the time I spent at the Oregon Shakespeare Festival," said Palmer. "I am incredibly honored to receive this award, and particularly touched that it is named after Rex Rabold who, as a high school student from Salem, was bussed in to see a play at the Festival and was immediately hooked on theatre. That is almost, to the word, my own experience as a student."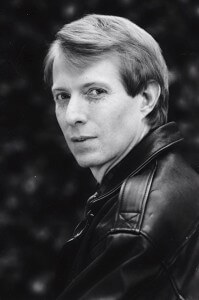 Rabold graduated from the University of Idaho with a Master of Arts in 1976 and performed for nine seasons with the Oregon Shakespeare Festival where he created iconic performances as the lead in Richard II (1987) in Enrico IV (1988). Rabold was also an Artist-In-Resident for the National Endowment for the Humanities, the Folger Shakespeare Library, and the Pioneer Theatre Company in Utah. Rabold is also honored by the Oregon Shakespeare Festival via a partnership with the University of Idaho's Rex Rabold Fellowship.
More information about Oregon Thespians can be found at oregonthespians.dreamhosters.com. More information on Bag&Baggage Productions can be found at bagnbaggage.org.

About Bag&Baggage Productions: Bag&Baggage is committed to provocative, innovative interpretations of classical works of American and English Drama. Through the use of major literary adaptations and inventive stagings, the company seeks to reconnect the great works of drama to new audiences. Bag&Baggage is the only professional theatre in Hillsboro and is the resident in-house performing arts group at the historic Venetian Theatre in downtown Hillsboro. www.bagnbaggage.org.
# # #