Each year, hundreds of people get dressed to the nines, walk the red carpet, pose for the paparazzi, drink glamour cocktails, and enjoy the very best that Hollywood has to offer!
No…we aren't talking about The Dolby Theatre in Los Angeles…we are talking about Hillsboro Goes Hollywood at The Venetian Theatre in downtown Hillsboro!
This year's Oscar Viewing Party promises to be the glitziest, most glamorous event yet! AND…we have THOUSANDS of dollars in prizes to award to the lucky attendees who guess the most Oscar award winners, who are best dressed, or who come dressed as their favorite Hollywood stars and characters!
Here's the rundown on the Prizes:
GRAND PRIZE (for the person who gets the most correct answers on their Oscar Ballot!)
An overnight stay at Hotel Modera in downtown Portland
A voucher for dinner for two at a Portland restaurant
2 Bottles of local Willamette Valley wine
2 tickets to Bag&Baggage's Moby Dick, Rehearsed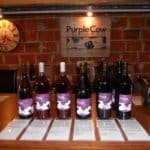 BEST DRESSED MAN & WOMAN (each winner receives the following package)
A voucher for dinner for two
Tickets for a free wine tasting at a local winery
Bottles of wine from Purple Cow winery
A delicious chocolate sampler package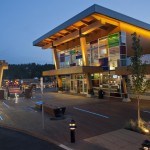 BEST COSTUME MAN & WOMAN (each winner receive the following package)
Tickets for two to Cinetopia
An Oscar Nominee DVD
Bottles of wine
A sampler of candy to enjoy while watching your favorite films
AND…there are 15 other prizes for attendees who answer trivia questions, give the best acceptance speech, and who win one of our Oscar Themed games!
Hillsboro Goes Hollywood – 2016
Sunday, February 28, 2016
4:00pm – Red Carpet Coverage
5:00pm – Oscar Broadcast Begins
The Venetian Theatre
253 E Main Street- Hillsboro, OR 97123
Tickets: $15