Runs: 03/06/14 — 03/23/14
Opening Night: 03/07/14
Event Time: Thursdays, Fridays, and Saturdays at 7:30pm, Sundays at 2:00pm
Tickets: Adults: section 1 – $30, section 2 – $26. Students & Seniors: section 1 – $24, section 2 – $20.
IMPORTANT ANNOUNCEMENT ABOUT THE FINAL FOUR PERFORMANCES OF LEAR
Father Kevin Connell, the star of Bag&Baggage Productions' critically acclaimed adaptation of Lear, based on William Shakespeare's King Lear, has suffered a stroke and will be unable to perform the title role for the final four shows of the production run.
Father Connell, a teacher at Jesuit High School and popular Portland-area theatre performer, suffered a debilitating stroke before being found in his residence at Jesuit High School on Monday morning, March 17th, at which time he was taken to St. Vincent's Hospital for treatment. Father Connell is still at St. Vincent's under observation and the care of his physicians.
Bag&Baggage Productions will perform highlights from Lear during each of the final four scheduled performances this weekend followed by an open-forum discussion with the actors and crew about the adaptation and Father Connell's involvement in the show.
Audience members who have questions regarding tickets already purchased for the weekend, or patrons wishing to attend the final four shows to support Bag&Baggage and learn more about Father Connell's work can contact the Bag&Baggage box office at 503 345 9590 or email boxoffice@bagnbaggage.org.
[SlideDeck2 id=2527]
__________________________________
A North American premiere of one of Artistic Director Scott Palmer's most celebrated adaptations, LEAR helped establish Palmer's international reputation when it was first performed 10 years ago in Glasgow, Scotland. Called "a 21st Century Lear to cherish" by The Scotsman Newspaper, Palmer's heavily adapted script strips away the broad political landscape of Shakespeare's great tragedy to focus on the madness that is at the heart of the tragedy of a father and his daughters. Using original source materials such as the anonymous play King Leir (upon which Shakespeare based his version), and later treatments of Lear from the Georgian period (including The Wife of King Lear which explores the woman and mother never mentioned in Shakespeare's play), Lear is a powerful, haunting and visually arresting exploration of how private pain can destroy, and redeem, a family.
"It's rare to see a production that engages so thoroughly and creatively with the substance of a great Shakespeare text…"  -The Scotsman
Performances will occur at The Venetian Theatre, located at 253 E. Main Street, Hillsboro, OR.
See the latest updates about this production!
CAST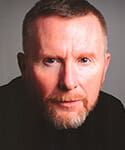 Kevin Connell – LEAR
Kevin Connell's recent roles in Portland include Henry Higgins in My Fair Lady for Broadway Rose, Marc Antony in Antony and Cleopatra for Northwest Classical Theater, and Senator Dindon in La Cage Aux Folles at Lakewood Theater.  Kevin's resume includes five seasons at the Idaho Shakespeare Festival and over thirty Shakespearean roles including Macbeth, Richard II, Cassius, Petruchio, Prospero, Leontes, and Don John in Much Ado About Nothing for which he received a Drammy.  Kevin's classical roles also include Jason in Medea and Prometheus in Prometheus Bound for Classical Greek Theater of Oregon and the title role in Cyrano de Bergerac at Harvard University.  Portland audiences have seen Kevin as Salieri (Amadeus), King Arthur (Camelot), Nicky Arnstein (Funny Girl), Van Helsing (Dracula), Pontius Pilate (Jesus Christ Superstar), and Judge Turpin in Sweeny Todd for which he received a second Drammy.  In Spokane, Kevin played Max (Bent), Elyot (Private Lives), and Midas (Metamorphoses), directed Romeo & Juliet, Lysistrata, Take Me Out, Moliere's Don Juan, and other productions at Gonzaga University, and appeared in the films The Family Holiday and Knights of Badassdom.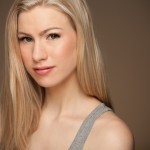 Stephanie K. Leppert – CORDELIA
Stephanie couldn't be more thrilled to return to the Bag and Baggage stage with such a phenomenal group of artists and close friends. She was last seen in B&B's production of Julius Caesar as Portia. Other Portland credits include Rhoda in White Christmas and Nellie Forbush in South Pacific, both with Lakewood Theatre in Lake Oswego. She holds a BFA in theatre from The American Musical and Dramatic Academy in Los Angeles, and (fun fact!) she is also a licensed massage therapist. Some of her other theatre credits include Maria in Sound of Music, Cinderella in Into the Woods, Cosette in Les Miserables, Emily in Our Town, Olivia in Twelfth Night, Nora in A Doll's House, and Meg in Crimes of the Heart. You can also see her play an angel in a webseries called The Record Keeper.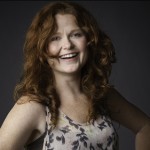 Rebecca Ridenour – GONERIL
Rebecca is a proud Portland Actors Conservatory alumni where she graduated in 2012. Rebecca most recently played Brutus in Bag&Baggage's all-female production of Julius Caesar and Nancy in Solwelu Theater Company's production of Hard Times Come Again No More directed by Lorraine Bahr and Jim Davis. Portland credits include Spectravagasm Iand II with Post5 Theater Company, Catherine in Northanger Abbey with Quintessence Theater Company, Rachel in Recklessat PAC directed by Philip Cuomo, Viola at PAC directed by Michael Fisher-Welsh, and as Faerie and Philostrate inMidsummer Night's Dream with North West Classical. Rebecca's California credits include Mairead in The Leuitenant of Inishmorewith Genesis West, Woman in Bill W. and Dr. Bob with Happy Destiny, and Dasi in Dreams in Glass with Senga Classics.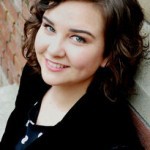 Jessi Walters – REGAN
Jessi Walters is a proud company member of Post5 Theatre, and is delighted to be working again with Bag & Baggage! Last seen as Lucilius and the Soothsayer in their all-female outdoor production of Caesar, Jessi is humbled to be a part of this intimate portrayal of Lear on the Venetian stage.With a BA in Theater, Film, and Dance from Humboldt State University, Jessi has also received training from Dell'Arte International School of Physical Theater, and the Actor's Academy in southern California. In Portland, she has worked with Post5 Theatre, Northwest Classical Theater Company, Oregon Repertory Theater, Original Practice Shakespeare, Bag&Baggage, and recently shot the second series of Portland-based sketch comedy, Potty Talk. Local and regional teaching credits include Catlin Gabel School, Northwest Children's Theater, and Mira Costa College. Much thanks to friends, family, loved ones and the entire Bag & Baggage company!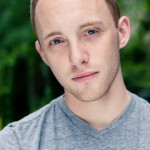 Benjamin Farmer – PERILLUS
Ben has been performing in front of audiences since he was 4, and feels abundantly blessed to have crossed paths with Bag&Baggage. Born and raised in Salem, OR, Ben attended The American Musical and Dramatic Academy in New York City, training in acting for stage and film. Upon returning to Oregon, Ben settled in Portland, signed with a talent agency, and quickly began auditioning for numerous film and stage productions in the Portland area. One of which was Bag&Baggage, and in doing so, Ben has found a new artistic home, considering his work with this company the most challenging and fulfilling he has ever done.