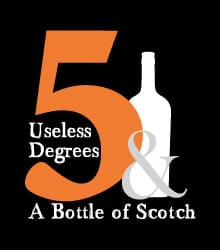 So, there are these two guys who, between them, have 5 theatre degrees…We aren't 100% sure they actually use those degrees for anything productive, but they do have a theatre review podcast where they drink scotch and talk smack about theatre! They took aim at both of the productions of King Lear happening in Portland right now (our adaptation and our friends at Northwest Classical's more traditional King Lear)…lots of great debate and discuss was had about both shows and the boys really really loved Kevin Connell who plays our Lear, calling his performance "magnificent," and praising Rebecca Ridenour's work as Goneril as "moving" and "powerful."
A few other tidbits from their review:
On Kevin Connell's performance as Lear:
"Kevin's performance was amazing…I was mesmerized by him…"
"He holds nothing back…not an ounce…"
"Works to great effect…"
"You can set up the conditions for Lear to take this journey, but if the Lear you have can't capitalize on that, who cares…Kevin Connell takes every ounce of what he is given and transforms it…it's phenomenal…really really excellent…"
"I can't say quite enough about it…"
On the daughters:
"Too often Goneril and Regan…are approached as a unit…that is not the case here. Goneril and Regan are totally separate entities…thank you Scott Palmer for recognizing that…"
"Goneril's response has so much love in it…where typically you get so much resentment…you can see her fighting to understand what is going on with her father…She plays that brilliantly…"
"One of the first productions I've seen where I can see the history between the daughters and the father…"
"I was actually very moved…"
Listen in to some hot "Lear on Lear" action as the boys from 5 Useless Degrees And A Bottle of Scotch talk all things Lear-ish!