Join us for a night of romance, comedy, music, drama and…above all else…LOVE!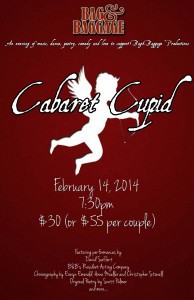 FEBRUARY 14th, 2014
7:30pm
The Venetian Theatre
Tickets: $30 ($55 per couple)
Bag&Baggage is proud to announce a NEW event to celebrate Valentine's Day: Cabaret Cupid! Join B&B Resident Acting Company Members, Artistic Director Scott Palmer and some of the region's most talented performers for a romantic evening of song, dance, drama and comedy unlike anything you have ever experienced before.
An incredible evening of love, performance, music, dance, and poetry just for your and that "special someone(s)!"
See the latest updates about this production!
Click below for tickets NOW!
Special Guests include: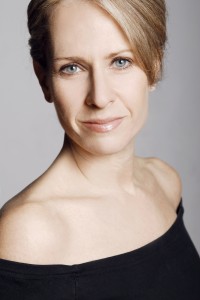 Susannah Mars
Susannah is delighted to be a part of Cabaret Cupid.
Most recently you may have seen her as Leilani Watt in the world premiere of Watt?!? which was recently recorded for release in late 2014. She won her sixth Portland Drama Critic's Award for her portrayal of Diana in Next To Normal at Artists Rep, where she originated her theatrical cabaret "Mars On Life," with Bill Wells, and where she has appeared in numerous productions. Her first recording, Take Me To The World was nominated for a MAC Best CD award. Next, see her in The Light In The Piazza at Portland Playhouse. Learn more at www.susannahmars.com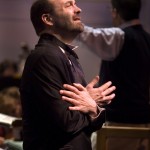 Carl Halvorson
Carl Halvorson is known internationally as a concert, opera and recital artist.  Described as "magnetic, his high-ranging tenor never losing depth or substance" (Boston Herald), "magnificent" (New York Times), "outstanding, a tenor who commands Britten's expressive idiom (Boston Globe),  "…emphatic – a singer of unquestioned dramatic gifts and vocal polish" (Seattle Post-Intelligencer), "Halvorson's clearly articulated tenor was a pleasure to hear" (London Times), and "the extravagant gifts of tenor Carl Halvorson… warrant extended comment, but suffice it to say that (he) sang with rare tonal beauty and passionate commitment… a pinnacle of achievement" (Washington Post).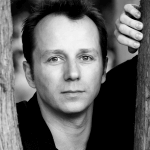 Christopher Stowell
Christopher Stowell was born in New York City and received his training at Pacific Northwest Ballet School and the School of American Ballet. In 1985 he joined San Francisco Ballet where he danced for sixteen years, appearing in theaters throughout the world including the Paris Opera, New York's Lincoln Center, the Kennedy Center in Washington D.C. and Moscow's Bolshoi Theatre. As a principal dancer, Stowell performed leading roles in the full-length classics Romeo and Juliet, Swan Lake, The Sleeping Beauty and Othello, and had roles created for him by Artistic Director Helgi Tomasson and by contemporary choreographers including Mark Morris, William Forsythe and James Kudelka. An established interpreter of the George Balanchine repertoire, Stowell appeared in almost every Balanchine ballet performed by SFB. Upon his retirement in 2001, he was accorded a gala farewell in the War Memorial Opera House.

Xuan Cheng
Xuan Cheng has danced with Guangzhou Ballet of China, La La La Human Steps and most recently with Les Grands Ballets Canadiens. Her roles include Juliet in Jean-Christophe Maillot's Romeo and Juliet, Princess Lena in Christian Spucks Leonce and Lena and the Sugar Plum Fairy in Fernand Nault's The Nutcracker, among others. In 2006, she was awarded the Gold medal at the National Tao Li Bei Dance Competition in China. She appears courtesy of Oregon Ballet Theatre.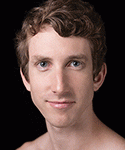 Brain Simcoe
Brian Simcoe began his training in Southern Oregon under the direction of Sylvia Bolton, and also studied with the School of Oregon Ballet Theatre, Pacific Northwest Ballet School and Long Beach Ballet Arts Center. At OBT, he has appeared in Christopher Stowell's Swan Lake, Lar Lubovitch's Concerto Six Twenty Two, as the Cavalier in George Balanchine'sThe Nutcracker and Who Cares?, and the leading role in Jerome Robbins' Afternoon of a Faun.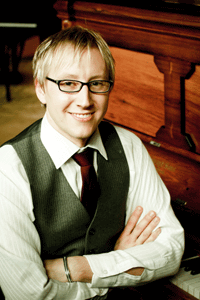 David Saffert
David Saffert has played piano for Oregon Ballet Theatre and Portland Opera to Go.  He enjoys performing concerts at Sherman Clay Pianos and acting in local soap operas. David is a Portland phenomenon; hilariously funny and an incredibly gifted pianist, David has performed with Action/Adventure Theatre and in a series of his own hugely successful concerts combining comedy and music.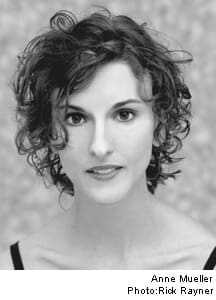 Anne Mueller
Anne Mueller is an internationally celebrated ballet dancer having retired from her career at Oregon Ballet Theatre in 2011. After that time, Anne worked as the Artistic Coordinator for OBT and was appointed the Interim Artistic Director in 2012, prior to joining Bag&Baggage as our Managing Director. Anne was also the co-founder of the Trey McIntyre Project, an internationally recognized touring dance company, serving as that organization's Managing Director from 2004- 2006. Anne is no stranger to B&B audiences; she performed in the critically acclaimed role of Lavinia in B&B's 2012 production of "Kabuki Titus," garnering critical praise for her powerful performance of Shakespeare's great tragic heroine.

Eowyn Emerald
Éowyn received her early training from Columbia Dance and the Vancouver School of Arts and Academics. She continued her training at York University and The University of North Carolina School of the Arts, under the direction of Susan McCullough, where she studied closely with Dianne Markham and received her BFA in Contemporary Dance. Éowyn is the creative producer of Pacific Dance Makers. An on going presentation of work from choreographers along the Pacific region.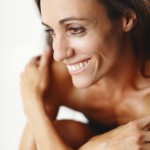 Katarina Svetlova
Originally from Germany, she received her classical ballet training primarily from Haydee Gutierrez in Florida and continued with Haydee at The School of Oregon Ballet Theatre. She also studied at the John Cranko School in Germany and The Princess Grace Academy in Monte-Carlo. Katarina started her professional career at the age of 15 at Oregon Ballet Theatre, under the direction of James Canfield. During her 7 years at OBT she danced in many works by James Canfield, Balanchine, Peter Martins, Trey McIntyre, Josie Mosley and many others. In 2002 she accepted a principal contract in one of Germany's leading ballet companies, Deutsche Oper Am Rhein in Dusseldorf, Germany. There she enjoyed dancing the principal roles in many classical ballets such as Swan Lake, Sleeping Beauty,Coppelia, Giselle and others. She was privileged to work closely with international contemporary choreographers including John Neuemeier (Sylvia), Mats Ek, Hans Von Manen, Youri Vamos, and many others. Katarina's teaching career began early alongside her professional career. She has been teaching children of all ages and adults for 17 years now. She is a sought after guest teacher for schools around the nation. It is her mission to teach ballet and creative movement in a supportive and encouraging manner to dancers of all levels, without losing the integrity of the classical technique. http://dancefromtheheartpdx.com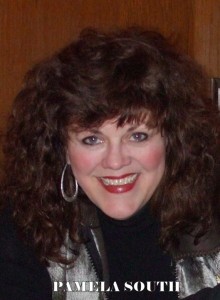 Pamela South
Pamela has sung leading roles with almost every major opera company, including La Bohème (opposite Placido Domingo) and Nedda in Il Pagliacci (opposite Cornell MacNeil) h Opera Colorado: Mimi in La Boh?me (opposite Richard Leech) , Nedda in Il Pagliacci and Rosalinde in Die Fledermaus with New York City Opera; Lady Macbeth in Macbeth with Atlanta Opera, Portland Opera and Orlando Opera; Tosca with St. Louis Opera, Austin Lyric Opera (opposite Mark Delavan), Hawaii Opera Theater, and Central City; Marguerite in Faust with Cincinnati Opera (opposite James Morris) and with Opera Omaha and Portland Opera (opposite Jerome Hines and Marcello Giordani) ; Minnie in La Fancuilla Del West with Austin Lyric, Phoenix Opera and Central City Opera; Amelia in Un Ballo In Maschera with Hawaii opera Theater, Atlanta Opera and Tucson Opera, and Ellen Orford in Peter Grimes with L'Opera Montreal. Ms. South also has the distinction of having sung fourteen leading roles with the Portland Opera since 1979.

Skidmore Bluffs
In the summer of 2013, a little bit of magic happened in Portland's Alberta Street Arts District. Through mostly happenstance and a bit of planning, a group of talented singer-songwriters from across the continent started making a joyful sound together.  The result? Skidmore Bluffs, Portland hottest up-and-coming harmony band!
Brian Oberlin – Oregon Mandolin Orchestra
Brian Oberlin is an internationally acclaimed mandolin player and educator.  During his 13-year professional career, Brian has been playing swing, bluegrass, and Italian classical as a solo mandolinist and vocalist. Along with the myriad of award-winning bands and ensembles he has collaborated with throughout the United States and Europe, Brian is also the founder and director of the River of the West Mandolin Camp and the Oregon Mandolin Orchestra.  When he is not performing, Brian teaches music to children and adults at art centers, cultural events, festivals, camps, music schools and academies.  Originally from Grand Rapids, Michigan, Brian now lives in Hillsboro, Oregon. More information on Brian can be found online at www.mandoberlin.com and info on the Oregon Mandolin Orchestra at www.oregonmandolinorchestra.org!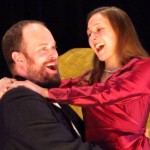 Portland Opera (Portland Opera To Go)
Portland Opera's mission is to inspire, challenge and uplift audiences by creating productions of high artistic quality that celebrate the beauty and breadth of opera is at the core of everything we do. Opera patrons come in all ages and from all over the region.  That's why you'll find Portland Opera's touring productions crisscrossing Oregon and SW Washington, engaging over 35,000 youngsters.  It's why their mainstage productions draw nearly 42,000 patrons, selling out many of the season's performances. Portland Opera produces opera that has the power to change your life. Forever!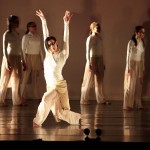 Polaris Dance Theatre
Polaris Dance Theatre is a contemporary dance company founded in Portland in 2002 under the direction of award-winning Artistic Director Robert Guitron. The mission of Polaris is to awaken hearts and enhance humanity through the medium of dance. Polaris brings innovative and thought-provoking works of dance to their community and beyond! "Three things stand out about Polaris. First is the company's sheer energy: these dancers are in terrific shape. Second, the group dynamic is more important than individual prowess: What Polaris does, it does together. Third, Guitron and company have a keen eye for the dazzling visual moment – for those brief tableaux that stick in your mind's eye long after the moment has passed. It may be a trick of the light (and the fabric), but it's effective." – Bob Hicks, the Oregonian. Learn more about Polaris at their website: www.polarisdance.org. 
Bag&Baggage's Resident Acting Company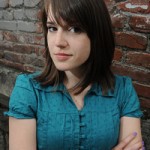 Arianne Jacques
Benjamin Farmer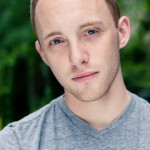 Ian Armstrong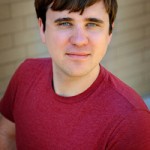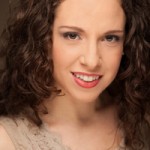 Megan Carver