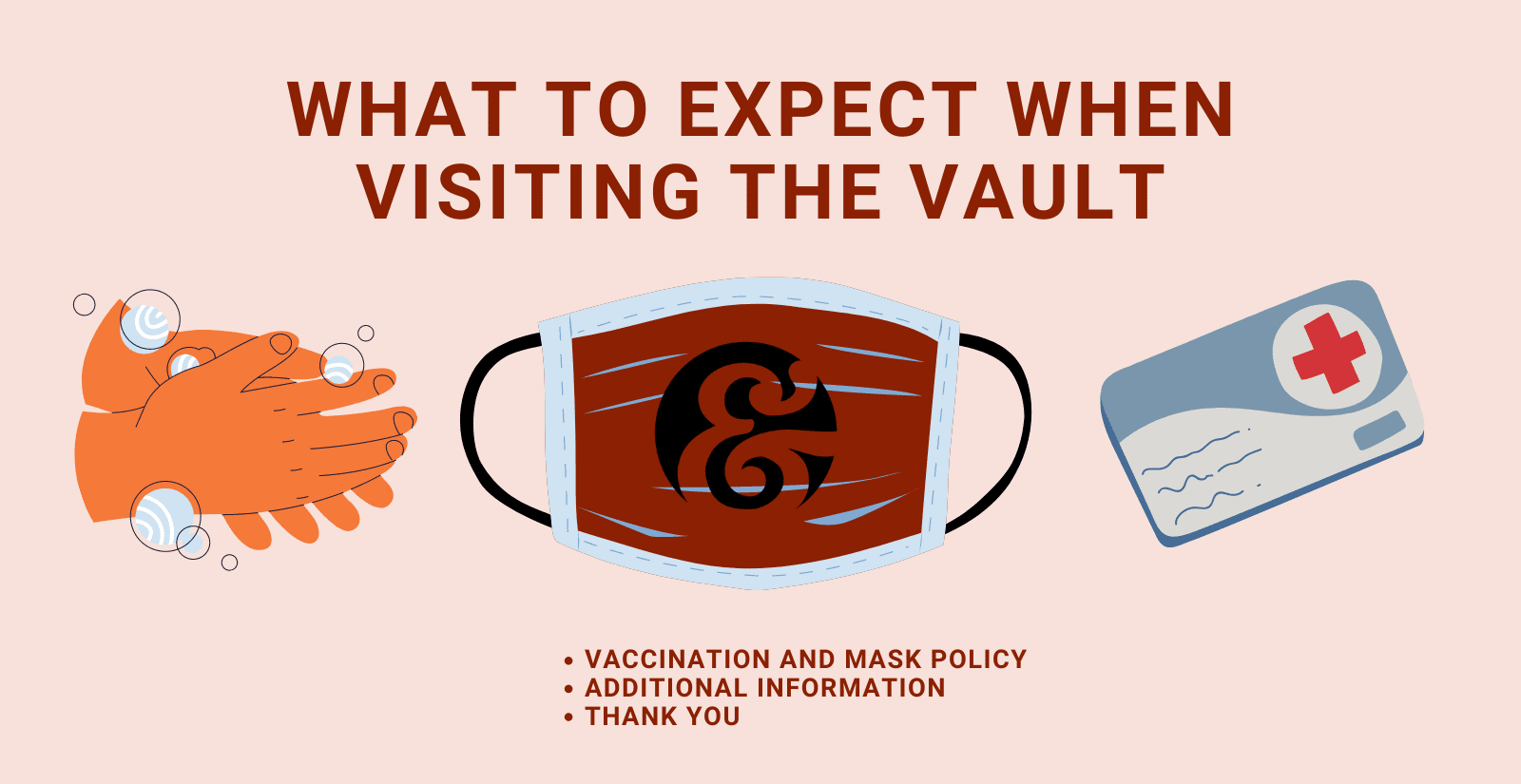 Bag&Baggage Productions (B&B) is a member of the Portland Performing Arts Vaccine Coalition. All B&B patrons are required to show proof of full vaccination or negative test certification upon entry to The Vault Theater, and to wear masks for the duration of the performance, regardless of vaccination status.
Upon arrival at The Vault Theater, patrons will be asked to provide a photo or physical copy of their vaccine card, indicating that they have received an FDA authorized vaccine, along with a photo ID. "Fully vaccinated" means the performance date must be at least 14 days after the second dose of a two-dose COVID-19 vaccine, or at least 14 days after a single-dose vaccine. Patrons may also provide proof of a COVID-19 PCR test taken within 72 hours of the performance start time, or a negative COVID-19 antigen test taken within 6 hours of the performance start time.

B&B concessions will remain closed until further notice. Because the consumption of food and beverage requires removal of masks, it is not feasible for us to offer in-theater concessions at this time. Patrons wishing to partake in pre-performance libations while still supporting B&B may visit Noble Hop (located across the courtyard from The Vault Theater at 370 E. Main St.) prior to entry for the show and use the code word "Hoppy Holidays". $1 from each beverage purchased using the code word will go to B&B, thanks to a generous partnership with Noble Hop management. We appreciate their support, and yours!
All members of the B&B staff, cast, and crew are vaccinated against COVID 19. For your safety and theirs they will remain masked at all times unless on stage and actively performing. In addition, distancing will remain a priority. As a result of space limitations and COVID protocols, it may be necessary for performers to remain in public areas pre-show, during intermission, and following performances. We ask that patrons respect boundaries during these times. Some performers require time to gather their thoughts in order to provide you with their most thoughtful art. However, if performers are actively engaging with patrons, then please feel free to interact.
We are absolutely THRILLED to be able to invite both patrons and artists back into our spaces. We very much appreciate your willingness to join us while keeping all people safe. This diligence will help to move us closer to a full and unrestricted reopening. We love this community, and are so grateful to each and every one of you for joining us! 
If you have any questions, please contact us at info@bagnbaggage.org