Listen to Part I of "True Love and Other Noncommunicable Diseases"
Makes You Wonder
Listen to "5. "True Love and Other Noncommunicable Diseases" Part 1: Makes You Wonder" on Spreaker.
A camera. A cancer diagnosis. True love. Romantic comedy. Award-winning writer and storyteller Brianna Barrett has performed her show about serious illness and resilience to audiences along the west coast since 2016. Now Brianna reimagines the experience of her one-woman play in audio form, navigating the threads of her life that continue to come together in surprising and unusual ways, even amid a global pandemic.
Created by Brianna Barrett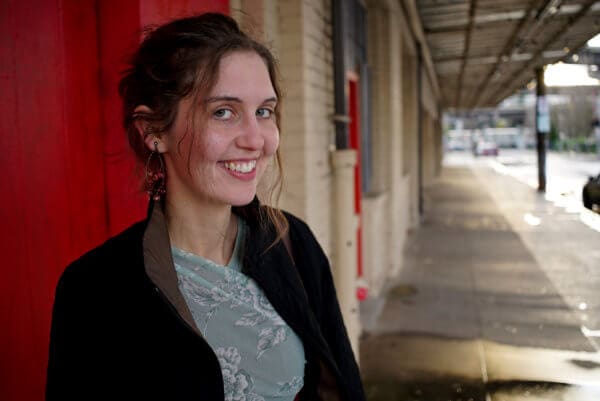 Brianna Barrett is a writer, filmmaker and award-winning storyteller from Portland, Oregon. Her theatrical work has been developed at Theater Masters 2020, Fertile Ground Festival, HART Theatre, Bag&Baggage, Theatre33, and she is now pursuing an MFA in Playwriting at UCLA. She likes tea, old books and tacky novelty architecture.