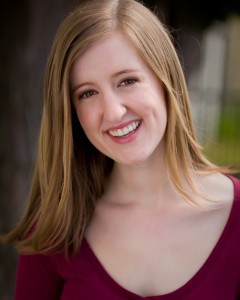 Living In the World of Rome: My Journey with 5 Characters in Julius Caesar
So when I was first cast in Julius Caesar, I was cast as one role: Octavius Caesar. At the first read through, I found out I was to also play Octavius' Servant. Slowly, but surely, I was added to crowd scenes, became a conspirator, and suddenly I was playing 5 roles in the show.
Now, I am no stranger to playing multiple characters. I've done a two woman show where I played 14 characters. With Bag&Baggage alone I've played multiple characters in 3 shows. But something about this show has been different. Never before I have I played multiple characters who live in the same world and have vastly different perspectives on the same event.
Over the arch of the show I get to inhabit the perspective of a young Roman, drunk on Caesar's victory and the promise of peace, an older senator who lost his sons in the war and believes that Caesar should have no part in ruling Rome, a servant of Octavius who loves Caesar and serves his heir, an old roman woman who has seen many changes of power in her time, and finally, Octavius, one who leads his armies in revenge of Caesar's death and goes on to become the first emperor of Rome.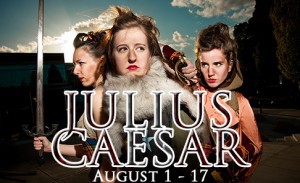 At first, each character bled into the other and I found myself asking the question "wait who's side am I on right now?" It was overwhelming and tough to vacillate from one side to the other. So I got serious. I sat down and created a backstory for each character. I wrote out pages of their experiences and perspectives, till I felt like I really knew who these people were and what they wanted their Rome to be. It was then I realized what a gift Scott had given me. I get to feel what it was like for the old, common woman of rome; I feel her pain, her concern. I get to feel what it is to be Roman Royalty dealing with battles and politics. Now, I feel like I am a part of Rome. I am of the Rome Caesar fights for. I am of the Rome Brutus kills for.
This is the magic of theater, we as audience members, as actors, get to experience the lives of others, feel their happiness, their pain and take those moments into our lives. I can't help but think of places like Syria, or Egypt, places not unlike Rome fighting for what they believe in, for their idea of a future. These places are filled with political figures, citizens, old, young, all with their own unique perspective and heart. And because of Julius Caesar, I get a chance every night to live in the nightmares, dreams, and hopes of a nation and its people.