Bag&Baggage founding artistic director named to national group of theater professionals.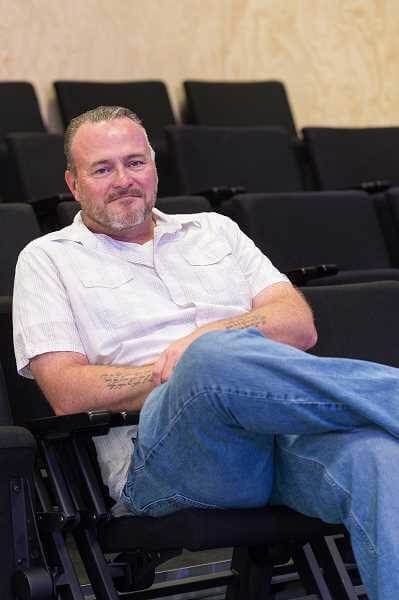 Michael Sproles; Pamplin Media Group, Hillsboro Tribune
Scott Palmer, the founding artistic director of Bag&Baggage Productions, will soon join the ranks of the National Theatre Conference.
Founded in 1925, the organization is comprised of distinguished members of the American theater community who represent both professional and academic theater institutions, as well as independent artists, all dedicated to supporting the future of American theater.
"It is really very exciting, and also very humbling," said Palmer. "To be included alongside artists like Tony Simotes of Shakespeare & Company; James Bundy from the Yale School of Drama, Alison Carey, the Director of the Oregon Shakespeare Festival's 'American Revolutions' program, and so many others is just stunning to me."
Palmer was considered for the induction because of his work with Shakespeare, his original source materials, and his personal artistic interest in lost plays from The Restoration period. Palmer also has an extensive resume that goes all the way back to his time in Scotland as Artistic Director of Glasgow Repertory Company (Scotland's Shakespeare company).
Michael Hood, president of the NTC, became aware of his work when they did a glam-rock version of "The Tempest, Or The Enchanted Isle." Hood directed Palmer's version at Unseam'd Shakespeare in Pittsburgh in 2013.
"He and I have stayed in contact ever since, and he has been following our work in Hillsboro for a number of years," said Palmer. "I think, in part, my work in Hillsboro, in a non-urban part of the country, is also part of why I was nominated; the fact that Bag&Baggage does such challenging and high quality work in a suburban community is actually kind of rare, and I think the NTC Board wanted to ensure they had representation from a wide range of theater artists, not just those from big urban areas."
The organization caps membership at 150 members; eight are being inducted this year at The Players Club in New York. The building once belonged to Edwin Booth, brother of John Wilkes Booth. Palmer will travel to New York for the induction on Dec. 1. He'll get the chance to share thoughts, make connections, and learn new skills. Palmer noted that he could never have been considered for such an honor without the help and support of those who made, and continue to make Bag&Baggage what it is today.
"They should understand that he is an artist of rare skill," said Hood. "We're very happy and excited to have him join our ranks."