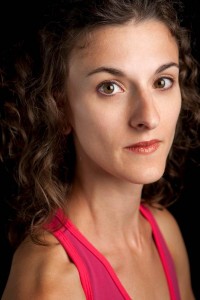 Anne Mueller, who'd served as managing director of Hillsboro-based professional theatre company Bag&Baggage Productions for the past two years, will assume the role in August. Her hiring comes as the Portland group plans a major expansion of staff and programming. Nancy Davis, the Portland group's founding artistic director, said the position was created specifically for Mueller.
"We've known her well for many years and recently, she's been working at the studio more intensely as a teacher and choreographer," Davis said in a release. "We have exciting plans for the future. Anne's leadership, experience and energy will enable us to begin developing those plans this summer."
Mueller was a principal dancer between 1996 and 2011 for Oregon Ballet Theatre before filling artist department roles there.
At B&B, she was responsible for finance, marketing and fundraising, among other functions. Beth Lewis, managing director at Curious Comedy Theater since 2013, will replace Mueller at B&B.