BAG&BAGGAGE PRESENTS THE OREGON PREMIERE OF SIMON LEVY'S THE GREAT GATSBY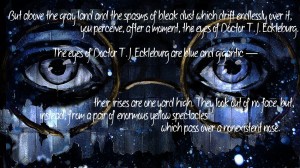 Simon Levy's Stage Adaptation of F Scott Fitzgerald's The Great Gatsby Is The Only Adaptation Approved
By The Fitzgerald Estate
Hillsboro, OR – It has been called one of the greatest explorations of the American character ever written, and one of the most powerful reflections of the American jazz age ever to appear in literature. This fall, Bag&Baggage is proud to present the Oregon premiere of the only stage adaptation of The Great Gatsby approved by the Fitzgerald estate: Simon Levy's remarkable reimagining of Daisy Buchanan, Jay Gatsby and Nick Carraway and their lives in West Egg.
Fitzgerald's novel, widely regarded as his best and one of the greatest novels ever written in American history, has been artfully synthesized by Levy into an elegant and moving dramatization. The strength of the script has earned the stamp of approval from the Fitzgerald estate, making Levy's adaptation the only authorized version of Gatsby allowed to be performed in the United States and Canada.
Bag&Baggage, Hillsboro's resident professional theatre company, has developed a reputation over the past 5 years for their own unique and innovative work with adaptations of classic literature so, according to Scott Palmer, Artistic Director, Levy's Gatsby is an ideal addition to the company's repertoire. "Not only is Gatsby a passionate and moving story on the page," says Palmer, who also directs the production, "It has been given a remarkable new life in Levy's script. It is both faithful to Fitzgerald's vision and also a bold and sometimes surreal theatrical experience."
The production will be the second show in Bag&Baggage's 2013-2014 Season and the first of the season staged at The Venetian Theatre where Bag&Baggage is the resident performing arts group. The show opens September 27 and runs until October 20, making it the first-ever 4 week production run in the company's history.
"This is an historic show for us," says Palmer. "Our success over the past five years has really pushed us to extend our productions runs in order to meet audience demand. Gatsby is such a popular title and such a well-known book and movie that we decided it was the ideal test case for a longer production run."
The cast includes B&B Resident Acting Company members Cassie Greer (Daisy Buchanan), Arianne Jacques (Jordan Baker), Ian Armstrong (Nick Carraway), Adam Syron (George Wilson) and Megan Carver (Myrtle Wilson). They are joined by Ty Boice (Jay Gatsby) of Post5 Theatre who also starred as Titus in Bag&Baggage's 2012 production of Kabuki-Titus and Colin Wood (Tom Buchanan) who was seen in Bag&Baggage's 2012 production of Of Mice and Men as Lenny. Costumes designed by Resident Costume Designer Melissa Heller, with Scenic Design by Megan Wilkerson.
The performance runs Thursday, Friday and Saturday nights at 7:30pm and Sunday afternoons at 2:00pm from September 26 – October 20, 2013. Preview performances take place on
Tickets available online at www.bagnbaggage.org or by calling the box office at 503 345 9590.
# # #
Calendar Listings:
The Great Gatsby
by F Scott Fitzgerald, Adapted by Simon Levy, Directed by Scott Palmer
Thursday, Friday and Saturday Evenings, 7:30pm and Sunday matinees at 2:00pm
September 27 – October 20, 2013
The Venetian Theatre
253 E Main Street
Hillsboro, OR 97123
Preview: Thursday September 26, 7:30pm
Tickets available at www.bagnbaggage.org or by calling the box office at 503 345 9590