LOVE, BETRAYAL, DISGUISES, AND A BIT WITH A DOG
IN WORLD PREMIERE SIX GENTLEPERSONS OF VERONA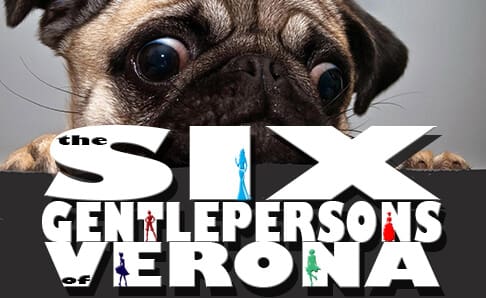 Bag&Baggage Presents An All-Female Cast, And A Scene-Stealing Pug, In World Premiere Adaptation of Shakespeare's First Comedy, "The Two Gentlemen of Verona"
HILLSBORO, OR – William Shakespeare didn't live to see his very first comedy, The Two Gentlemen of Verona, performed on stage. According to historical records, the play was written in the early 1590s but did not receive its first full stage production until December 22, 1762; nearly, 150 years after Shakespeare died.
Even so, the script that was performed in 1762 wasn't completely Shakespeare's either; the play that took the stage at Drury Lane in London was an adaptation by the theatre's manager, Benjamin Victor, who had been commissioned to "weed" Shakespeare's tale of friendship betrayed for love into a "more pleasing tale."
Bag&Baggage, Hillsboro's resident professional theatre company, follows in the footsteps of Benjamin Victor with a world premiere adaptation of The Two Gentlemen of Verona featuring a cast of 5 women playing all twelve roles, a trained performing pug named Obi, live music performed on found instruments and a script that incorporates a little bit of Shakespeare, a little bit of Victor and a little bit of John Philip Kemble (another 18th century adaptor of Shakespeare); mix them all together and you've got The Six Gentlepersons of Verona!
"This is our second all female Shakespeare production," said Scott Palmer, Bag&Baggage's Artistic Director and adaptor of the script. "After doing an outdoor production of Julius Caesar two years ago, we wanted to continue featuring powerful women in surprising roles and what better script to do a gender swap with than one that has two gents in the title?"
The Six Gentleperson of Verona follows on from a number of highly successful adaptations by the company, which has a growing reputation for taking plays inspired by Shakespeare's original work from the 17th and 18th centuries and staging them, often for the first time in hundreds of years.
"Both Victor and Kemble really went to town on Two Gents," said Palmer, whose script incorporates a number of the changes, alterations and additions from the two early treatments. "Let's be honest; Two Gents has never been considered one of the Bard's best works. Victor and Kemble attempted to fix a number of the structural and comedic problems with Shakespeare's text by re-arranging scenes, cutting or expanding characters, and making some enormous changes to Shakespeare's very problematic ending."
The story of Proteus and Valentine, two friends whose friendship is tested by love and betrayal, is perhaps best known for its youthful energy, its free-wheeling portrayal of romantic love, and Crab, the most famous pooch in all of Shakespeare.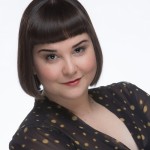 "Some people may have heard the phrase 'a bit with a dog,'" said Jessi Walters, who plays the clown-servant Launce, Crab's master, in Six Gents. "It was made famous in the film Shakespeare in Love. Well, this is the play that phrase comes from! Crab, the dog, is a mainstay of almost every production of this play, and our show will be no different."
Bag&Baggage Board Member Lisa Du'Pre is a dog breeder and trainer and just so happens to have a very handsome, well trained show pug named Mick. Palmer immediately asked Du'Pre if Mick had the patience and charisma to star in the production.
"She jumped at the chance," said Palmer. "Lisa even started to train Mick to learn new tricks that will be useful in the show. He is absolutely going to be a scene stealer, if we can keep him awake and stopping him from peeing on the actors."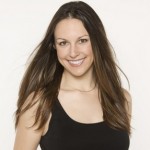 Palmer's adaptation calls upon the five women in the cast to all play multiple roles, changing back and forth between characters with lighting fast costume and character changes. "It is something that Bag&Baggage is known for," said Cassie Greer, a Bag&Baggage Resident Acting Company member who plays both Proteus and one of the Outlaws who take Valentine captive. "There is something delightful about watching a single actor play multiple characters so convincingly, and it is great fun for the cast, too."
Working with Palmer is Beth Willis, a local musician and singer-songwriter with a large following throughout the West, who is sound designing and composing music for the show.
"Beth is a local rock star," said Palmer, "and we have known each other since she was an undergraduate at Oregon State University when she played Lavinia in a production of Titus Andronicus I was in. She is an incredibly talented musician and performer and I can't wait to hear what she comes up with for this cast."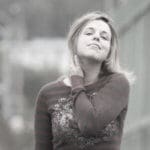 Willis will be rewriting and adapting soft rock hits of the 1970s for the actors to play and sing, helping to create a sense of the youthful, idealized romance that permeates the whole story. "There is something so earnest, so deeply felt about the love songs of the 70s," said Willis. "When we hear them today we think, 'really? That feels so silly, so cheesy!' But for the characters in Six Gents, that kind of overflowing love and passion is as natural as breathing air."
Other member of the cast include Bag&Baggage Resident Actors Clara Hillier as Valentine, Arianne Jacques as Julia, and local actor Kaia Hillier (who was last seen in B&B's outdoor Julius Caesar) as Speed. Resident Costume Designer Melissa Heller will be creating 1970s inspired costumes, Megan Wilkerson (who has designed sets for the last three B&B productions), is creating a set composed entirely of cardboard boxes, and  Molly Stowe (who designed lights for the past three B&B shows) is eagerly reviewing 1970s lighting designs for the show. Palmer's Assistant Director is Hanna Brumley, most recently seen as one of the young accusers in Palmer's critically acclaimed production of Arthur Miller's The Crucible.
The Six Gentlemen of Verona opens on Friday March 6th and runs until March 22nd, 2015 at the Venetian Theatre in downtown Hillsboro. More information and tickets can be found online at www.bagnbaggage.org
# # #
Calendar Listings:
The Six Gentlepersons Of Verona
adapted and directed by Scott Palmer, from William Shakespeare's The Two Gentlemen Of Verona
March 5, 6, 7, 8, 12, 13, 14, 15, 19, 20, 21, 22 – 2015
Preview Night: Thursday, March 5, 2015
Opening Night: Friday, March 6, 2015
Thursdays, Fridays and Saturdays at 7:30pm, Sunday matinees at 2:00pm
The Venetian Theatre, 253 E Main Street, Hillsboro 97123
Meet-The-Cast Talk Backs on Sunday March 8 and March 15
Magazine Series pre-show lectures each Friday at 6:45pm
Tickets: $22 – $32, depending on night and seating section
Box Office: 503 345 9590 or online at www.bagnbaggage.org