[SlideDeck2 id=2274]
Runs: 11/29/13 — 12/23/13
Opening Night: 11/30/13
Event Time: All performances 7:30pm, except Sundays which are at 2:00pm
Performance Dates:
Preview- Friday November 29th, 7:30pm
Opening Night: Saturday November 30th, 7:30pm
Sunday December 1st, 2:00pm
Thursday December 5th, 7:30pm
Friday December 6th, 7:30pm
Saturday December 7th, 7:30pm
Sunday December 8th, 2:00pm
Thursday December 12, 7:30pm
Friday December 13, 7:30pm
Saturday December 14, 7:30pm
Sunday December 15th, 2:00pm
Thursday December 19th, 7:30pm
Friday December 20th, 7:30pm
Saturday December 21st, 7:30pm
Sunday December 22nd, 2:00pm
Monday December 23rd, 7:30pm
Tickets: Adults: section 1 – $32, section 2 – $28, section 3 – $24. Students & Seniors: section 1 – $25, section 2 – $21, section 3 – $18..
Frank Capra's delightful and beloved holiday film, It's A Wonderful Life, has been enchanting audiences for decades. As a radio play, it is usually performed as a 1940s live radio broadcast, bringing to life all of the charm of days gone by and all of the cheer of the Christmas season…until now. Our Artistic Director Scott Palmer gives this holiday classic the B&B treatment, turning it into a fast-faced, furious slapstick comedy that will ring in the season with laughter! For audiences who loved Palmer's adaptation of A Christmas Carol (starring Charles Dickens and a hilarious cast of his imaginary characters) and Farndale Avenue…Christmas Carol (last year's hugely successful over-the-top farce), It's A (Somewhat) Wonderful Life will be just the ticket this holiday season.
Hysterical infi ghting between the cast members, incompetent sound engineers and too much mulled wine combine to create a delightfully tongue-in-cheek holiday massacre…Bag&Baggage Style!
Performances will occur at The Venetian Theatre, located at 253 E. Main Street, Hillsboro, OR.
Cast: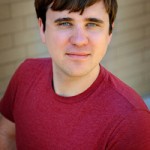 Ian Armstrong*: Carlson Callaway (George)
Ian Armstrong has always been weird. And when it became clear that he could read at better than his grade level, he began to make that weirdness and newly found reading ability into something that of an acting career. He attended the University of Oregon where he received his BA in Theatre in 2005 and then began working in the Eugene area in local community and semi-professional theaters. In 2009 he moved back to the Portland area, and did his first show with Bag and Baggage in 2010. Since that time, he has appeared in eleven shows with the company. He has loved working for this company and supporting its mission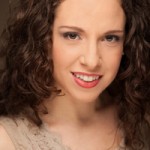 Megan Carver*: Petunia Pennywhistle (Mary)
Megan has been performing professionally across the Northwest for over 10 years. The acting bug took hold in middle school when she attended her first acting class at Northwest Children's Theatre. Megan has been singing, dancing, and acting her way through life ever since.Megan went on to graduate from Portland State University with a Bachelors degree in Theatre Arts. She continues to hone her craft today by attending local acting classes and workshops. Megan is also an accomplished singer, dancer, and choreographer.Megan has worked consistently across the greater Portland area thanks to wonderful companies such as Broadway Rose, Lakewood, Theatre Vertigo, and of course Bag & Baggage (to name a few). She has also worked on screen, and is a proud member of the thriving local film community. Megan has done several independent films, and has appeared on TNT's hit show "Leverage".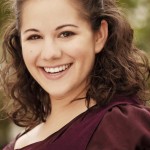 Jessica Geffen: Lana North-Berkshire (various)
Jessica has been performing since the age of 5, where she fell in love with the magical world of theater.  She is a proud graduate of Southern Oregon University, where she received her BFA in Theatre Arts and studied with professionals from the renowned Oregon Shakespeare Festival.  After relocating to the Portland area, she signed with a local talent agency and began working professionally in theater and film, continuing her training by attending local classes and workshops.  When not on stage or in front of the camera, Jessica works full-time behind the mic as a voice over artist and audiobook narrator.  She has been a fan of Bag&Baggage for many years, and is so thrilled to be a part of this production.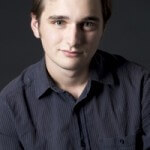 Adam Syron*: Francis Fishbourne (various)
Adam Syron appeared in his first play at the age of 16, and after the show ended he decided there was nothing else he'd rather do with his life.  Nine years later he has appeared in more than twenty-five plays throughout the Pacific Northwest and holds a BA in Theatre from Western Washington University.  While in college, he was nominated for the American College Theatre Festival's Irene Ryan Award Scholarship and won the same festival's Classical Acting Award.  In addition to acting on the stage, Adam has appeared in a few low budget films, had a brief foray into stand-up comedy, participated in several sketch comedy shows, and worked on television (NBC's Grimm and TNT's Leverage).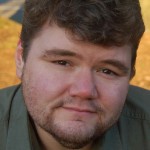 Gary Strong*: Winston Whiteside (announcer/various)
Gary has been a professional actor in the greater Portland area for the past five years. He has worked with several local  theatre companies including Bag&Baggage, Fuse Theatre Ensemble and Original Practice Shakespeare. Gary started acting in high school when a football injury kept him off the field. He turned to theatre and the rest is history. Gary graduated from Western Oregon University with a double degree in English and Theatre Arts. His greatest accomplishment at Western was a production of his full length play, "Director's Cut."  Apart from being a Resident Acting Company Member for Bag&Baggage, Gary is also a Core Member and Social Media Director for Original Practice Shakespeare.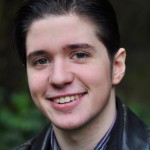 Branden McFarland*: Pete Paulson (stage manager/various)
Branden started acting his junior year of high school, 2008, in Brush Prairie, Washington. After two years and eight productions in school and with local community theaters; Branden graduated in 2010 and moved to Oregon City to attend Clackamas Community College, majoring in Theatre Arts. After working with Clackamas Repertory Theater, Branden was eager  to do more outside of school, and auditioned for Bag&Baggage's Kabuki Titus. Branden has now appeared professionally at the Osterman Theater, the Dolores Winningstad Theater, and the Venetian Theater in Hillsboro. After three B&B productions he is looking forward to many more in the future.
* = member of the Bag&Baggage Resident Acting Company