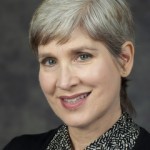 I'm driving through the back roads on my way to Hillsboro, liking the countryside, and thinking it is a nice way to drive in to work. As an actor, getting work is always a very joyful thing and I was about to start work with Bag&Baggage Productions on Julius Caesar as the character Cicero. We were meeting for the first time (members of the production team and cast) for a table-read of the script. Scott Palmer, our director and the Artistic Director of the company, spoke first about his research, the script, and his vision for the production.
Holy Cow.
This is a very smart man, and I am completely intrigued by his vision.
He has adapted the script into a wonderfully tight story, and in my mind's eye I am visualizing the actors performing outdoors in the Civic Center Plaza, dressed in the very cool costumes that I saw sketches of, bringing the story to life, and thinking how much fun this was going to be for the audience!
It may sound corny (I am 54 years old so I actually remember that word in fashion) but I feel being able to offer an audience entertainment, and give them an opportunity to obtain some pleasure through the art of theatre story telling is an absolute joy and privilege. And FUN to do for me!
Fast forward – we've been rehearsing, and it is fascinating working with and watching these actors bring the story off the page – exploring many facets such as relationships, tensions, political intrigues, desires, disappointments, and loves. Throw in some stylized battles we will be learning, and I'm thinking that this is going to be visually captivating. Scott Palmer, directing, has such a clear focus and vision for us, and has a superb production team, and this certainly breeds trust and confidence.
And I am so impressed with how it appears to me that the city of Hillsboro has embraced having the Bag&Baggage professional theatre company in residence. The city will be closing down Main Street when the show will be performing in the Civic Center Plaza.
That is terrific support!