BAG&BAGGAGE RECEIVES PRESTIGIOUS NATIONAL AWARD FROM AMERICAN THEATRE WING
Hillsboro's Resident Professional Theatre Company Awarded "National Theatre Company" Grant Alongside Twelve Other Companies
Hillsboro, OR –  Bag&Baggage Productions, Hillsboro's resident professional theatre company, is among twelve theatres from across the nation selected to receive a prestigious National Theatre Company award from the American Theatre Wing. The American Theatre Wing is the organization that founded and runs the Tony Awards and is dedicated to advancing artistic excellence and nurturing American theatre's next generation of artists.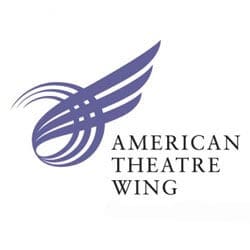 "We are both humbled and excited by this award," said Scott Palmer, Bag&Baggage's Founding Artistic Director. "It is truly an honor to be recognized for our work and to be honored alongside so many truly remarkable theatres from across the country."
The award provides $10,000 to each recipient which can be used for general operating support. Each of the recipient organizations were recognized for their success in articulating a distinctive artistic mission and for nurturing a community of artists that strengthen the diversity and dynamism of American theatre.
Among the other recipients of the 2015 award are Portland Playhouse, the San Francisco Playhouse, and Kansas City Actors Theatre in Missouri.
"These twelve theater companies have proven themselves integral to the fabric of their respective communities, and are furthering the national cultural conversation in exciting ways," said Marva Smalls, Chair of the National Theatre Company Grants committee.
"These grants are a perfect expression of the Wing's mission and we are delighted to have the opportunity to support these theater companies from coast to coast," commented Heather Hitchens, President of the American Theatre Wing. "By nurturing these organizations, we are helping to ensure that artists and audiences in communities large and small have access to great theater for years to come."
More information on the award and the work of the American Theatre Wing can be found online at americantheatrewing.org.
# # #