B&B Board Member Patrick Spike gives you the low-down on what our annual Gala Dinner and Auction means for B&B and our community.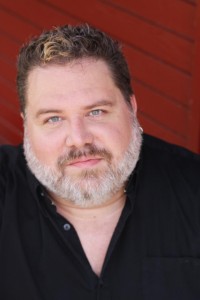 Ok we know… every arts organization in the land holds an annual Gala to help raise funds for it's annual budget, or a special project… So what makes it truly important to Bag&Baggage, and why should you join in the fun?
First, as you might be aware, performing arts organizations generally balance their annual budget, expenditures to income with 50% coming from ticket sales, and the other 50% coming from fundraising. Contributions, grants and special events, such as our wine and poetry events, our Hillsboro Goes Hollywood Oscars viewing party, our Love Letter's performances AND our gala event, all go to help us pay the expenses, and fund our valuable programs.important to Bag&Baggage, and why should you join in the fun?
Our expenses include the costs of producing our shows with the help of professional scenery, costume and lighting designers, and hire experience and trained professional performers at a wage comparable to other professional performing arts organizations in our area, though albeit not a true living wage. Our special programs, such as Ten4One, allows Washington County high school students experience live professional theatre for free, at a time when nearly all arts programs have been completely cut from school curriculums, and teachers can't any extras, including even making photo copies of a theatre study guide.
Bag&Baggage is integral to our community.
It is a known fact that the development and success of a community can be linked to it's cultural richness. Arts and culture attract the people who can generate income, and drive an economy. It's also proven that exposure to arts and culture to students helps them to thrive and learn in ways that span the standard curriculum, such as math, reading, science and more. Lastly, vibrant and high quality arts and culture help breed MORE high quality arts and culture. It helps raise the bar for area artists to reach and try and extend, and attracts more artists to do the same.
So, bottom line… Our gala event is full of all the fun entertainment you've grown to expect and love from Bag&Baggage, complete with lavish food and wine, and rich with rare and exciting auction items for you to have a chance to own for yourself. On top all that, it's a great way to support us, and the arts and culture of our community. This one event helps us raise 10% or more toward our annual budget. It helps us produce the amazing productions you have seen, and bring in the students who might otherwise never discover live theatre. Beyond that, your support through this event has a lasting residual effect as well. The support we receive goes to show other potential donors and grantors how much our community loves and supports what we do, and that you understand the value of having us in your back yard. It's truly a win-win for us, for our community, and for YOU, as we guarantee you'll have an amazingly good time.
Oh and by the way… When we asked special guest Phoebe what we should tell folks considering not coming to the event, she replied "Bollocks! Tell the daft dears to get their tickets, buy themselves a new summer frock, pack their boodle, drive out to the beautiful Garden Estate, and Bob's your Uncle."
Patrick Spike – Bag&Baggage Board member since 2008