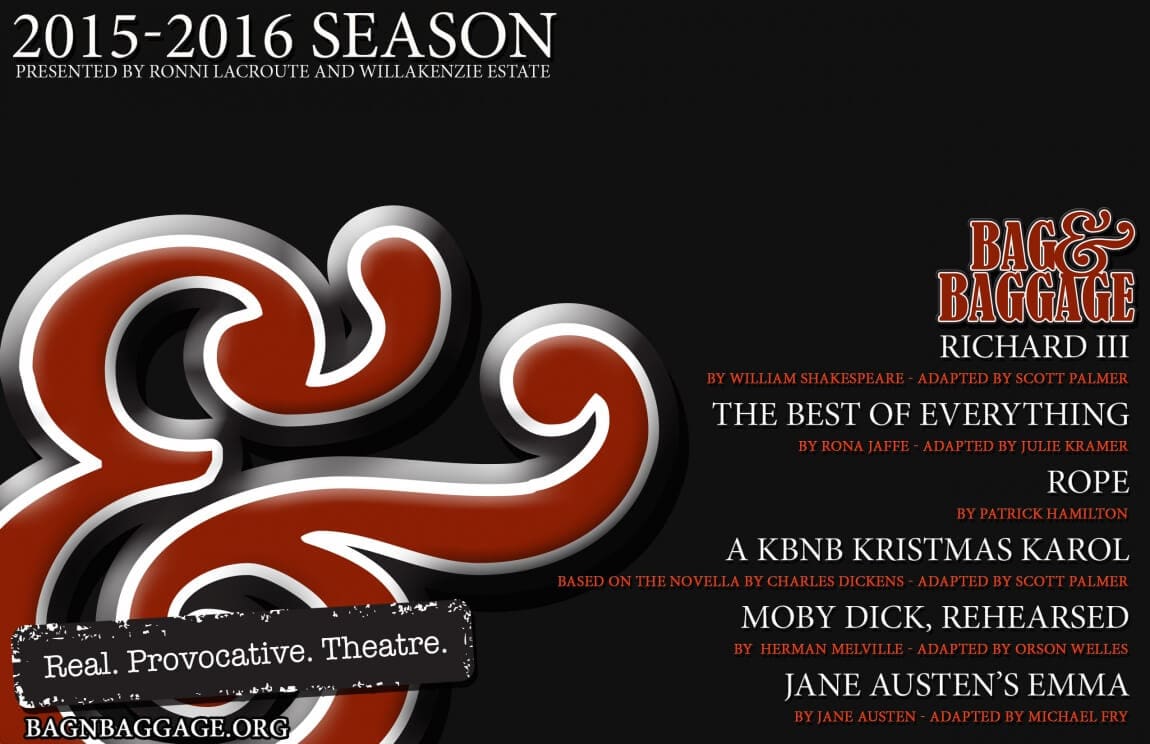 BAG&BAGGAGE PRODUCTIONS, 2015-2016:
A SEASON OF CHANGE, A SEASON OF NOVEL STAGINGS
Bag&Baggage Announces A Major Change In Leadership And A Remarkable Line-up Of Shows For The 2015-2016 Season
HILLSBORO, OR – Bag&Baggage Productions, Hillsboro's resident professional theatre company, today announced the line-up of shows for their 8th Season in Hillsboro and also announced the departure of Anne Mueller, the company's Managing Director.
"After nearly two years as our Managing Director, Anne Mueller leaves Bag&Baggage a stronger, more resilient, and more financially sound company," said B&B's Artistic Director Scott Palmer. "Anne's passion and professionalism have helped to grow this company into a regional powerhouse, and her time with us has enabled us to make our eighth season our most ambitious ever."
Mueller, a nationally recognized principal dancer and arts administrator, has accepted a new leadership position with The Portland Ballet. Mueller will leave Bag&Baggage at the end of June, 2015 and will be succeeded by Portland's Curious Comedy Theatre's former Managing Director, Beth Lewis.
"Although we are saddened to see Anne leave," said the Honorable Gayle Nachtigal, B&B's Board Chair, "we are delighted to welcome Beth to the B&B family. With more than a dozen years as a high level development strategist at major theatres like the Pasadena Playhouse and the Looking Glass Theatre, Beth is the ideal candidate to help lead Bag&Baggage into a strong, successful future."
Lewis, during her tenure as Managing Director of Curious Comedy Theatre, was responsible for finance, marketing, fundraising, and human resources, and participated in strategic planning with the Artistic Director and Board. Lewis previously spent six years with the Pasadena Playhouse, ending as the Annual Giving Manager. She also was Director of Development for the Looking Glass Theatre in New York City for over three years. Lewis is the current treasurer of the Portland Area Theatre Alliance (PATA). A performer herself, she has extensive credits on stages in New York and Los Angeles. She will begin work as Managing Director of B&B in July of 2015.
"Anne has spent the last two years creating an impressive infrastructure of financial support for B&B," said Palmer. "We have seen increases in individual donations, corporate sponsorship, event income, and foundation support. Beth will take that foundation and build upon it, laying the groundwork for our future growth."
Even as Bag&Baggage, the largest non-profit theatre in Hillsboro, plans for leadership changes, the company is also preparing for their most artistically challenging and ambitious season ever. The 2015 -2016 Season features six full-scale productions, including a number of plays based on acclaimed novels, along with a few other surprises.
"We have dubbed this 'a season of novel stagings,'" said Palmer, whose work with major literary adaptations and provocative reinterpretations of classic work has garnered international acclaim. "Of the six shows, four are based on some of the best and most admired works of literature in Western culture. We think this speaks to our strengths as a company: the love of powerful language and a commitment to challenging texts."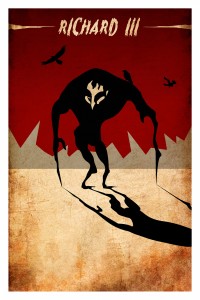 The 2015-2016 Season starts outdoors at the Tom Hughes Civic Center with the company's seventh outdoor Shakespeare, the North American premiere of one of Palmer's most celebrated and controversial adaptations, Richard III. First performed in Glasgow, Scotland in 2004, Palmer's production was described as "a pointing up of the comic possibilities without losing the horror of amoral destruction" by The Edinburgh Review. Richard III is Shakespeare's wittiest and most cruel historical character. "Richard sees the world in a very specific way," says Palmer. "As he wishes it to be. Our Richard creates a perfectly formed King Richard and places him in the midst of a cast of historical characters whose own failings and flaws make their bodies as twisted as the spine of Shakespeare's King. We are asking our audiences to ponder this question; which world would you like to live in? The real one or Richard's?" Richard III will be performed outdoors at the Tom Hughes Civic Center Plaza in late July, 2015.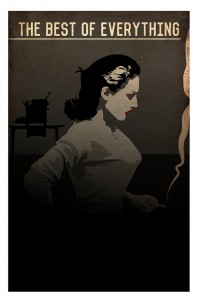 In September, Bag&Baggage will present the West Coast premiere of a recent off-Broadway smash, The Best of Everything. Based on the controversial 1958 novel by Rona Jaffe and adapted by playwright Julie Kramer, The Best of Everything tells the stories of ambitious secretaries living in New York City in the 1950s.
"Think Mad Men meets Peyton Place," said Palmer. "What we often refer to today as 'having it all,' these young women called having 'the best of everything.'" A play by a female playwright, based on a novel by a woman from the 1950s, The Best of Everything continues Bag&Baggage's commitment to exploring the lives, stories, and artistry of strong women writers and performers. The Best of Everything will be performed at The Venetian Theatre in September of 2015 over a three-week run.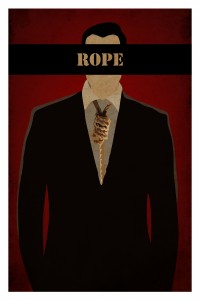 Following on from last season's critical and audience hit Dial "M" For Murder, the Halloween show is another terrifying, psychological thriller that inspired a Hitchcock film masterpiece, Patrick Hamilton's reverse murder mystery, Rope. In Hamilton's taut, edgy masterpiece, two graduate students decide to murder a fellow student 'just for the fun of the thing,' and then invite the victim's friends and family to a dinner party where the corpse is hidden inside a wooden chest. "Rope" is a murder mystery in reverse," said Palmer. "The audience knows, from the very beginning, who committed the crime. The real question is, will they get away with it?" Rope will be performed at The Venetian Theatre over four weeks in October and early November, 2015.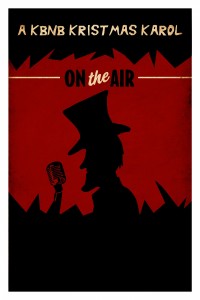 In November, Bag&Baggage will present the third in Palmer's 1940s-style radio show farces, A KBNB Kristmas Karol. In this over the top, fast-paced, frantic comedy, the golden age of radio is coming to an end, and so, too, are the careers of the stars of the fictional KBNB Radio Classics program. On Christmas Eve, the stars of KBNB gather for their final broadcast of Charles Dickens' classic, only to have the show thrown (yet again) into chaos by a German post-modern sound designer, the sudden appearance of a long-lost sister, and the interference of a power-hungry television studio executive. "As with our two previous radio-style shows, A KBNB Kristmas Karol will star many of the same performers from previous years, all of whom join forces to massacre the granddaddy of all holiday stories, Bag&Baggage style," said Palmer. A KBNB Kristmas Karol will be performed over four weeks in November and December, 2015 at The Venetian Theatre.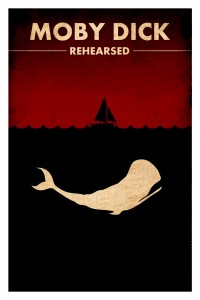 March of 2016 sees a departure for Bag&Baggage. The March performance slot has been reserved for a major Shakespearean adaptation for the past seven years. 2016, however, sees a production of one of the most innovative adaptations in recent memory, Orson Welles' Moby Dick, Rehearsed. The premise of Welles' triumphant treatment of the Melville classic is that a Shakespearean acting troupe is in rehearsals for a production of Shakespeare's King Lear. The director enters the rehearsal and hands out copies of a script for a new play based on Moby Dick, and the actors take up their new roles and begin to transform the simple rehearsal space into the sails, masts, and deck of the ship that is hunting the great white whale. "This script is truly magical," said Palmer. "Not only does it do justice to Melville's enduring tale, but it is also a celebration of the creativity and genius of Orson Welles. It is unlike anything we have ever done, and unlike anything our audiences have ever seen." Moby Dick, Rehearsed runs for three weeks in March, 2016 at The Venetian Theatre.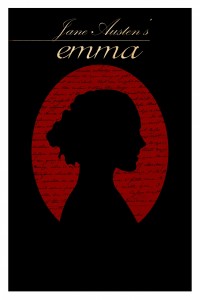 The 2015-2016 Season comes to a close in May of 2016 with a truly Bag&Baggage style treatment of one of the most endearing, enduring novels in English literature, Jane Austen's Emma. In a beautiful and charming adaptation by Michael Fry, Jane Austen's Emma contains all of the quirky charm and wonderfully eccentricities of Austen's cherished characters. "It's sort of like Michael Fry adapted the novel specifically for us," said Palmer. "The script asks a small group of actors to take on multiple roles, and to bring a sharp eye, and tongue, to Austen's great novel." Jane Austen's Emma is an Oregon premiere and is performed in celebration of the bicentenary of the novel's publication over four weeks in May of 2016.
"This season is truly one of great change for us," said Palmer. "Not only are we saying goodbye to a remarkable Managing Director and a dear friend to us and to our patrons, we are also welcoming proven new leadership, taking more risks, and growing more ambitious than ever. It promises to be a thrilling, exciting season for us and our audiences."
More information about Bag&Baggage's 2015-2016 Season, including how to purchase Season Tickets, can be found online at www.bagnbaggage.org.
# # #
Editor's Note: Photos and interviews available upon request.
ABOUT BAG&BAGGAGE PRODUCTIONS: Bag&Baggage Productions is Hillsboro's only professional theatre company. Based at the historic Venetian Theatre in downtown Hillsboro, B&B is committed to innovative and provocative new interpretations of the classics of American and English drama, bringing surprising new insight to stories and writers from our past. Led by Hillsboro native Scott Palmer, B&B is one of the largest non-profit cultural organizations in Hillsboro, has gained an international reputation for excellence and regularly attracts audiences of more than 18,000 to the company's six-show season.
Calendar Listings:
RICHARD III
By William Shakespeare, Adapted by Scott Palmer
The Tom Hughes Civic Center Plaza, Hillsboro
July 22, 23, 24, 25, 29, 30, 31, and August 1 (2015)
THE BEST OF EVERYTHING
by Rona Jaffe, adapted by Julie Kramer
The Venetian Theatre, 253 E Main Street, Hillsboro
September 10, 11, 12, 13, 17, 18, 19, 20, 24, 25, 26, and 27 (2015)
ROPE
by Patrick Hamilton
The Venetian Theatre, 253 E Main Street, Hillsboro
October 8, 9, 10, 11, 15, 16, 17, 18, 22, 23, 24, 25, 29, 30, 31, and November 1 (2015)
A KBNB KRISTMAS KAROL
By Scott Palmer, based on A Christmas Carol by Charles Dickens
The Venetian Theatre, 253 E Main Street, Hillsboro
November 27, 28, 29  and December 3, 4, 5, 6, 10, 11, 12, 13, 17, 18, 19, 20, 21, 22, and 23 (2015)
MOBY DICK, REHEARSED
By Herman Melville, adapted by Orson Welles
The Venetian Theatre, 253 E Main Street, Hillsboro
March 3, 4, 5, 6, 10, 11, 12, 13, 17, 18, 19, and 20 (2016)
JANE AUSTEN'S EMMA
By Michael Fry
The Venetian Theatre, 253 E Main Street, Hillsboro
May 5, 6, 7, 8, 12, 13, 14, 15, 19, 20, 21, 22, 26, 27, 28, and 29 (2016)
ABOUT BETH LEWIS:
Beth Lewis received her Bachelor's of Arts in Theatre from Connecticut College and a Certificate in Acting from Michael Howard Studios. Beth has a long and celebrated career as a development executive, arts administrator and performer. She worked in development at the Pasadena Playhouse from 2009 – 2013, and also as the Director of Development for The Looking Glass Theatre from 2005-2008. Beth recently moved to Oregon where she worked as the Managing Director of Curious Comedy Theatre from 2013 until the present. Beth is active in the Portland area's theatre community, including as a performer and as the Treasurer of the Portland Area Theatre Alliance. Beth lives in Forest Grove, Oregon with her husband and family.