Los Angeles-Based Improv Comedy Troupe Performs One Night Only, Guest Starring Kevin McDonald from "The Kids In The Hall"
Hillsboro, OR –  Los Angeles based improvisation comedy troupe Fake Radio will present a one-night only, 1940s "golden age of radio" style performance of the holiday classic It's A Wonderful Life at Hillsboro's The Vault Theater and Event Space this December. Kevin McDonald, star of the cult-comedy favorite The Kids In The Hall, will appear as a special guest star.
Fake Radio has produced more than 100 versions of classic 1940s radio programming with a decidedly comic bent. LA Weekly said of their work, "LA has a few troupes doing radio-style performances, but none of them as distinctively authoritative as Fake Radio."
The one-night only performance will take place at The Vault Theater and Event Space on December 13th, 2017 at 7:30pm. Tickets are $20. The performance starts with an Andrew's Sister style holiday review followed by a 60 minute performance of It's A Wonderful Life.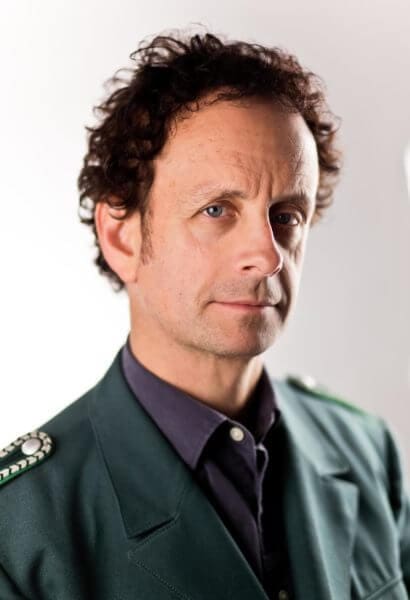 Kevin McDonald, a Canadian born actor, is best known as a member of the hit television comedy The Kids IN The Hall, and also as a popular voice over artist for films like Lilo & Stitch.  Mr. McDonald has also appeared on television shows such as Ellen, Seinfeld, Friends, and Arrested Development.  Mr. McDonald founded The Kids In The Hall with fellow comedienne Dave Foley in the late 1980s.
For more information on Fake Radio, visit their website at www.fakeradio.net. Tickets to It's A Wonderful Life are available online at www.bagnbaggage.org or by calling the box office at 503 345 9590.
# # #
CALENDAR LISTINGS:
Fake Radio presents It's A Wonderful Life
December 13th, 2017 at 7:30pm
The Vault Theater and Event Space
350 E Main Street, Hillsboro Oregon 97123
Tickets: $20
503 345 9590 or bagnbaggage.org