[SlideDeck2 id=2289]
Runs: 10/26/13 — 10/31/13
Event Time: 7:30pm
Tickets: Adults: section 1 – $24, section 2 – $20. Students and Seniors: section 1 – $19, section 2 – $15.
A freakish meteor strikes the ship upon which Viola and her brother are travelling. Everyone on board is changed, in an instant, into fl esh-eating zombie monstrosities….with a penchant for iambic pentameter!
Twelfth Night of the Living Dead has been a fringe, underground hit in New York and Los Angeles for years, combining Shakespeare's tale of mistaken identity and unrequited love with the very bloodiest and goriest parts of Night of the Living Dead, to hysterical (and disgusting) success! New York Theatre Review said, "The marriage of two such diff erent genres could easily end up making its creators look foolish. In this case, the result is hilarious!"
Performed over only 6 nights during the Halloween season,Twelfth Night of the Living Dead is a one act, 45 minute tour de force for both Shakespeare fans and fans of The Walking Dead! Not for the faint of heart, the only thing you get more of in this show than Shakespeare's poetry is blood and guts!
Performances will occur at The Venetian Theatre, located at 253 E. Main Street, Hillsboro, OR.
Cast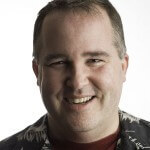 Jeremy Southard – Sir Toby Belch
Jeremy Southard holds a Master of Fine Arts Degree in Acting from the University of California at Davis after completing his undergraduate studies at the University of Oregon. Twelfth Night of the Living Dead is his first production with Bag & Baggage. In recent years he has appeared in several Lakewood Theatre Company productions, including Oh, Coward!; Grand Hotel; Oliver!; You Can't Take It With You; The Secret Garden; A Midsummer Night's Dream; Hello, Dolly!; The Music Man; The Most Happy Fella; Good News; My Fair Lady; and The Best Christmas Pageant Ever. He has also appeared locally in productions with Staged! and New Century Players. In addition to acting and singing, Jeremy loves to cook, read, and spend time with his amazing wife Adrienne and their two young children: Declan and Pippa. When he's not performing, Jeremy works as a Business Process Analyst for a national bank.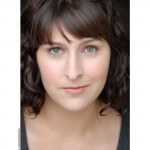 Allison Rangel – Fabian
Allison is thrilled to be making her Bag & Baggage debut! Favorite previous roles have included the title role in Cressida at the Headwaters Theatre, Lady Anne in Richard III with Portland Actors Ensemble, Isabella in Measure for Measure and Rosencrantz in Rosencrantz & Guildenstern Are Dead (both at Reed College) and Juliet in Romeo and Juliet with the Sierra Foothills Shakespeare Festival. Allison holds a B.A. in Theatre and Literature from Reed College, where she also studied in London at the British American Drama Academy under Dean Ian Wooldridge. When she has a break from rehearsal, Allison enjoys romping around various Portland parks with her dachshund Max.

Damaris Webb – Captain/Antonio
Damaris Webb holds her MFA from Naropa's Contemporary Performance Program, and her BFA from NYU's Experimental Theater Wing.  Her work is often seen in non-traditional performance venues such as late night parties, warehouses and church basements, it is sometimes epic and may involve zombies,  superheroes or sock puppets.  In September 2012, it was seen in the Aegean Sea and on the cliffs of Andros, Greece, through her collaboration with New York City's the modern dance awareness society, on somaphrase: dancing the translation, a site specific multimedia dance piece. This February The Oregonian called her solo play The Box Marked Black: Tales from a Halfrican-American growing up Mulatto. With sock puppets!  "A look at race in a way that's open-hearted and even-handed" . In Portland she is a coach for Playwrite, a teaching artist for Young Audiences, and offers workshops in the art of contemplative dance practice. www.DamarisWebb.com.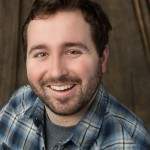 Brian Burger – Olivia's Brother
Brian Burger is thrilled to be making his Bag&Baggage debut! Brian received his B.A. in Drama with an emphasis in Performance from the University of Portland in 2011 and completed his Acting Apprenticeship the following year at Florida Studio Theatre. Since returning to the Portland area, he has been very active in the local theatre scene. Recent credits include Peter/Gregory/Page/Servant in Romeo and Juliet (Willamette Shakespeare), Mike in Manos: The Hands of Fate (Capital I Productions), and Jack in Leading Ladies (Sandy Actors Theatre). He would like to thank his friends and family for their continual support in his career choice, even after he made the economically practical decision to forsake a future in medicine in order to focus on acting.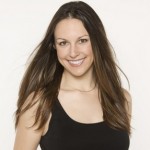 Cassie Greer* – Olivia
Cassie is excited to be returning to the Venetian stage for this crazy little show! Most recently, you may have seen her as Daisy in The Great Gatsby, or Mark Antony in this summer's Julius Caesar; other B&B credits include Of Mice and Men, Crimes of the Heart, Dangerous Liaisons, The Merry Wives…, and The Tempest… In the Northwest, Cassie has also appeared with Oregon Children's Theatre, and directed the solo show Cinnamon & Cigarettes, currently touring in San Francisco and Pittsburgh. She received her training in the BA Theatre program at Goshen College and the MFA Acting program at Florida Atlantic University, is a certified Assistant Teacher of Fitzmaurice Voicework®, and actively teaches acting and voice students in the greater Portland area. She wouldn't be here without Danny, and is incredibly grateful to her family and friends for their continual love, support and energy.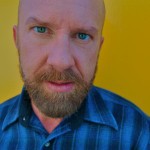 Stan Brown – Sir Andrew Aguecheek
Stan is thrilled to be making his first appearance here with Bag & Baggage and couldn't be more honored.  A native of the northwest, Stan has worked with The Oregon Shakespeare Festival, Village Theatre, Civic Light Opera, and spent five seasons with Idaho Repertory Theatre where he played Stephano in The Tempest, Versati in The Underpants, and Dogberry in Much Ado About Nothing to name a few, and was last seen as Valere in Lover's Quarrels with Masque Alfresco.  Some of his directing credits include You say Tomatoes with Spokane InterPlayers, Cow-Tipping and TOUCH both with Sirius Idaho Theatre.  Stan received his MFA in Theatre from University of Idaho where he was the Rex Raybold Fellow.   He would like to thank his friends, family and close zombies for their awesome support.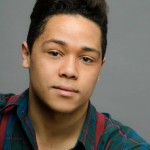 Chip Sherman – Feste
Company Member Post 5 Theater. Chip is elated to be apart of this his first Bag and Baggage Production and hopes to be in many more. Favorite Past Shakespearean Roles: Mercutio "Romeo and Juliet", Cleopatra "Antony and Cleopatra", Caliban "The Tempest", and Hamlet "Tis in My Memory Locked". Upcoming Role: John Lackland "Lion in Winter". He would like to thank; his Mama, his Ohm family, his Binks, the players and mechanicals of this show, and you! "When there's no more room in hell, the dead will walk the earth" – George A. Romero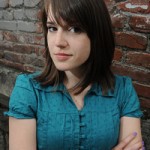 Arianne Jacques* – Viola Z
Arianne has been acting since childhood since her first play at age 6 in which she played the tortoise in The Tortoise and the Hare. She performed as often as possible in community theater, school plays, and then in college at Oregon State University. Before graduating from OSU's Theatre Arts program, Arianne performed in three productions of Scott Palmer's Bard in the Quad program and in Bag&Baggage Productions' 2007 production of Macbeth. Since 2007, she has been involved as an actor in every B&B season, and doesn't intend to stop. Arianne is also the Box Office manager for the company.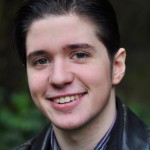 Branden McFarland* – Sebastian Z
Branden started acting his junior year of high school, 2008, in Brush Prairie, Washington. After two years and eight productions in school and with local community theaters; Branden graduated in 2010 and moved to Oregon City to attend Clackamas Community College, majoring in Theatre Arts. After working with Clackamas Repertory Theater, Branden was eager  to do more outside of school, and auditioned for Bag&Baggage's Kabuki Titus. Branden has now appeared professionally at the Osterman Theater, the Dolores Winningstad Theater, and the Venetian Theater in Hillsboro. After three B&B productions he is looking forward to many more in the future.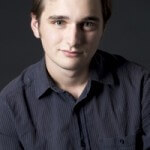 Adam Syron* – Malvolio
Adam Syron appeared in his first play at the age of 16, and after the show ended he decided there was nothing else he'd rather do with his life.  Nine years later he has appeared in more than twenty-five plays throughout the Pacific Northwest and holds a BA in Theatre from Western Washington University.  While in college, he was nominated for the American College Theatre Festival's Irene Ryan Award Scholarship and won the same festival's Classical Acting Award.  In addition to acting on the stage, Adam has appeared in a few low budget films, had a brief foray into stand-up comedy, participated in several sketch comedy shows, and worked on television (NBC's Grimm and TNT's Leverage).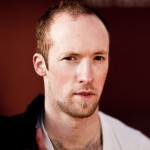 Orion Bradshaw – Duke Orsino
Shakespeare and zombies… what's not to like?! Orion is thrilled to be working with Bn'B and has been looking forward to doing so since a colleague recommended their work while he was in the Acting company at the Oregon Shakespeare in Southern Oregon, of which he was a member for 3 seasons, before relocating to Portland in 2011 to co-found PDX's Post5 Theatre with fellow Bn'B acting alum, Ty Boice. He is currently Managing Director at Post5, as well as a member of their Acting Company. Orion has also appeared onstage at Northwest Classical, Miracle Theatre, Profile Theatre, and more! He is also a Theatre Educator, and teaches seasonally for Northwest Children's Theater and PlayWrite, Inc., among others. Enjoy the show!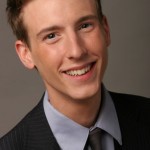 Phillip Berns – Valentine
Phillip is thrilled to be returning to Bag & Baggage for another awesome adaptation of Shakespeare after appearing in their 2012 production of Shakespeare's R&J. Hailing from Milwaukee WI with dual degrees in Theatre Arts and Advertising from Marquette University, Phillip has called Portland his home since 2009, in which time he has been seen with Bag & Baggage, Post5 Theatre, Portland Actors Ensemble, FUSE Theatre Ensemble, HumanBeingCurious Productions, and others. 2013 credits include Quince in FUSE's A Midsummer Night's Somnambulism,  "Jess" in Post5's The Complete Works of William Shakespeare [abridged], Mardian, Messenger, & Octavius Caesar in HumanBeingCurious' Antony & Cleopatra, Jafar, Jester, and others in Post5's Arabian Nights, and a sociopathic Seyton in Post5's Macbeth. Phillip is also the Marketing Director and a proud Company Member of Post5 Theatre.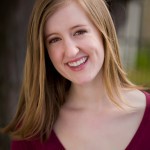 Theresa Park* – Maria
This is Theresa's 7th show with Bag&Bagagge and is excited for this new take on a classic, since the undead add their own flare to any production. Theresa received her BFA in Theater Performance from Chapman University and is no stranger to Shakespeare. In Southern California she was part of the Guerrilla Shakespeare Ensemble and was seen in A Midsummer Nights Dream, Winters Tale and Romeo and Juliet. Most recently she was seen as Octavius in Julius Caesar with Bag&Baggage. She hopes you enjoy the show!
* = Member of the Bag&Baggage Resident Acting Company