Runs: 07/28/11 — 08/13/11
Opening Night: 07/28/11
Event Time: 7:00pm (Gala Dinner/Auction on July 27 at 6:00pm)
Tickets: All tickets $14
We kick off the season with this world premier re-adaptation, and American premier of one of the most popular versions of The Tempest in history. In B&B style, we'll feature new characters and new plot lines, and the incredible nuances of our outdoor stage, to bring you a summer storm of comedy and delight!
We'll be performing The Tempest outdoors at the Tom Hughes Civic Center Plaza in downtown Hillsboro, located on E. Main street between 1st and 2nd. Public parking is available at the SW Corner of the Civic Center off of SE Washington street & 1st Ave and some nearby street parking is also available.
When most people think of The Tempest, their thoughts immediately turn to William Shakespeare's last play: the magical tale of the exiled Prospero, his beautiful daughter Miranda and the island he shares with the fairy Ariel and the monstrous Caliban. Shakespeare's tale of magic and redemption is well known, and often performed throughout the world; but a little known fact about the play is that Shakespeare's script is not the most popular version of the story ever written. In fact, that honor goes to the now rarely performed and almost completely forgotten adaptation by John Dryden and Sir William Davenant known as The Tempest, or The Enchanted Isle.
In 1667, John Dryden (the most influential poet of England's Restoration period) and Sir William Davenant (a playwright, poet and godson of Shakespeare) adapted William Shakespeare's playThe Tempest into one of the very first recorded Restoration-era comedies, entitled The Tempest, or the Enchanted Island. It is this script that became the most popular version of the tale for English audiences, and essentially dominated English and European stages for a period of nearly 200 years.
Tragically, this adaptation (which relies heavily on Shakespeare's original for much of its verse) has literally vanished from modern performance repertoires and there has never been a single recorded production of the Dryden/Davenant script anywhere in the United States, and none in England since 1835.
In July of 2011, Bag&Baggage Artistic Director, Scott Palmer, who is responsible for all of the literary adaptations performed by the company, will direct the first ever American production of this lost classic, outdoors at the Tom Hughes Civic Center Plaza in downtown Hillsboro.
This performance will not only be an American premiere of one of the most popular scripts from the English Restoration, it will also be a world premiere re-adaptation of the most popular version of The Tempest in history! Featuring new characters (such as Caliban's magical sister Sycorax, Miranda's sister Dorinda, and a new comic sidekick for Stephano and Trincalo named Mustacho!) and new plot lines, this world premiere of The Tempest, or The Enchanted Isle promises to be a summer storm of comedy and delight!  A cast with many familiar Bag&Baggage actors, in addition to some incredible new talent, will bring this script to life.  Designer Gregory Pulver is giving it an exciting and unique scenic and costume design that you won't want to miss!
Note: The subject matter of this play is most appropriate for audiences ages 15+.
Cast
Scot Carson – Prospero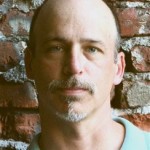 Scot was last seen in B&B's production ofThe Mystery of Irma Vep and as the title role in Macbeth. His most recent regional work was two seasons with the American Shakespeare Center. On tour, and in residency at the Blackfriars Playhouse in Staunton, Virginia. Roles including; Sly/Gremio, Antonio, Exeter, Ghost/Player king, Duke of Ephasus/Dr. Pinch, Fezziwig/Topper. He has worked locally with NWCTC, Tygres Hart, American Heritage Theatre Project, NW Children's Theatre, Classical Greek Theatre, Magdalene, PAC (Guest Artist). Roles including, but not limited to; Berowne, Apemantus, Talbot, Brutus, Gremio, King of France, The Duke in Big River, The Mad Hatter, Talthybius, Polyneices, Horatio. He holds a BA in Theatre Arts from OSU. He wishes to thank his wife Kate, and daughter Ella, for their love and support and awesomeness.
Amanda Jane Long – Miranda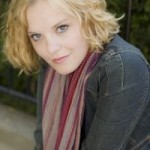 A native of Hillsboro, Amanda is happy to be home for a summer with Bag&Baggage. She's just completed her first year MFA training at Northern Illinois University, where she played Wendla this season in Spring Awakening. Amanda has previously performed with B&B inDeath of a Salesman, as Juliet in Romeo and Juliet, and as Adriana in The Comedy of Errors. She has toured with Oregon Children's Theatre in The Pressure Pointand Tears of Joy Theatre in Stellaluna, including a run at the Center for Puppetry Arts in Atlanta. Other roles include Julia in Two Gentlemen of Verona, Angelique in Hotel Paradiso, and Natalie in Where's My Money. Amanda holds a BFA in Acting from Southern Oregon University.
Arianne Jacques – Dorinda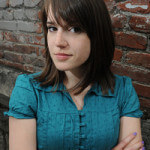 Arianne can think of no better way to spend a summer than performing outdoors with B&B! You may remember her from such roles as Viola in last summer's Twelfth Night, Gwendolyn inThe Importance of Being Ernest, or Vixen in The Eight: Reindeer Monologues. You may also recognize her from her recurring role as B&B's Box Office Manager. Arianne is a proud graduate of Oregon State University's Theatre Arts program (go Beavs!). She would like to thank her family and friends for their endless support.
Benjamin Farmer – Ferdinand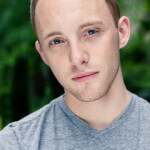 Bag&Baggage audiences may remember Ben from last summers production ofTwelfth Night, in which he played Duke Orsino. A graduate of AMDA of New York City and an Oregon native, Ben is highly active in local film and stage venues. Stage productions include Romeo and Juliet, Godspell, Les Miserables, The Producers, Curtains, The Illusion, Oliver, The Boyfriend, and City of Angels. Film and TV credits include Some Days Are Better Than Others, The Grey Area, The Roomies, LEVERAGE, and Nick Bradley Might Be An Alcoholic. Ben would like to thank Audra and Scott for having him back for another summer adventure, and to the amazing cast and crew of The Tempest. To Megan, my heart.
Drew Mierzejewski – Hippolito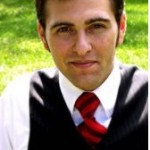 This will be Drew Mierzejewski's first Bag&Baggage production and he is thrilled to be a part of such an amazing cast and crew. Drew has most recently completed his first year of MFA acting training at Northern Illinois University in DeKalb Illinois, where he played Elijah and the Cynical Actor in Moby Dick Rehearsed. Drew has previously preformed as Harold Hill in The Music Man, Sergius Saranoff in Arms and the Man, Chris Keller in All My Sons, Malvolio in Twelfth Night, and Antipholus of Ephesus in Comedy of Errors, all performed at Brigham Young University – Hawaii, where he received his BA in English Literature/ Minor in Theatre. Drew would like to thank his family and friends for their eternal support and love.