[SlideDeck2 id=2306]
Runs: 09/26/13 — 10/20/13
Opening Night: 09/27/13
Event Time: Thursdays, Fridays, and Saturdays at 7:30pm, Sundays at 2:00pm
Tickets: Adults: section 1 – $30, section 2 – $26. Students & Seniors: section 1 – $24, section 2 – $20.
The Great Gatsby is Fitzgerald's literary masterpiece and one of the most powerful and enduring works of literature in American history.
Playwright Simon Levy has created a stage adaptation of Gatsby(the only such adaptation ever approved by the Fitzgerald estate) that focuses on the main characters at the heart of the story.
Filled with a haunting passion reminiscent of the jazz age, Levy's The Great Gatsby was called "sweeping and excellent" by Variety Magazine during its premier at the Guthrie Theatre.
The Seattle Post Intelligencer called it "beautiful…stunning…amazing" when it was performed by Seattle Rep.
Brimming with stage magic and passion, The Great Gatsby contains both the brilliance of Fitzgerald's prose and all of the romance, betrayal and power of this heartbreaking, uniquely American story.
An Oregon premiere, directed by Scott Palmer.
Performances will occur at The Venetian Theatre, located at 253 E. Main Street, Hillsboro, OR.
CAST: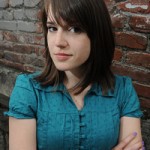 Arianne Jacques*: Jordan Baker
Arianne has been acting since childhood since her first play at age 6 in which she played the tortoise in The Tortoise and the Hare. She performed as often as possible in community theater, school plays, and then in college at Oregon State University. Before graduating from OSU's Theatre Arts program, Arianne performed in three productions of Scott Palmer's Bard in the Quad program and in Bag&Baggage Productions' 2007 production of Macbeth. Since 2007, she has been involved as an actor in every B&B season, and doesn't intend to stop. Arianne is also the Box Office manager for the company.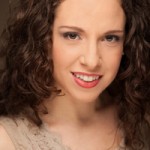 Megan Carver*: Myrtle Wilson
Megan has been performing professionally across the Northwest for over 10 years. The acting bug took hold in middle school when she attended her first acting class at Northwest Children's Theatre. Megan has been singing, dancing, and acting her way through life ever since.Megan went on to graduate from Portland State University with a Bachelors degree in Theatre Arts. She continues to hone her craft today by attending local acting classes and workshops. Megan is also an accomplished singer, dancer, and choreographer.Megan has worked consistently across the greater Portland area thanks to wonderful companies such as Broadway Rose, Lakewood, Theatre Vertigo, and of course Bag & Baggage (to name a few). Thanks to Momma/Papa/Jbird and Ben.  For Lauren and Sam.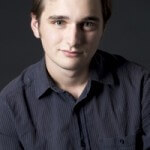 Adam Syron*: George Wilson
Adam Syron appeared in his first play at the age of 16, and after the show ended he decided there was nothing else he'd rather do with his life.  Nine years later he has appeared in more than twenty-five plays throughout the Pacific Northwest and holds a BA in Theatre from Western Washington University.  While in college, he was nominated for the American College Theatre Festival's Irene Ryan Award Scholarship and won the same festival's Classical Acting Award.  In addition to acting on the stage, Adam has appeared in a few low budget films, had a brief foray into stand-up comedy, participated in several sketch comedy shows, and worked on television (NBC's Grimm and TNT's Leverage).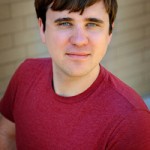 Ian Armstrong*: Nick Carraway
Ian Armstrong has always been weird. And when it became clear that he could read at better than his grade level, he began to make that weirdness and newly found reading ability into something that of an acting career. He attended the University of Oregon where he received his BA in Theatre in 2005 and then began working in the Eugene area in local community and semi-professional theaters. In 2009 he moved back to the Portland area, and did his first show with Bag and Baggage in 2010. Since that time, he has appeared in eleven shows with the company. He has loved working for this company and supporting its mission.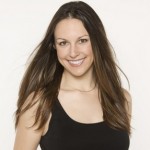 Cassie Greer*: Daisy Buchanan
Cassie Greer has been acting for her whole life, as she recalls her mother frequently telling her after childhood tantrums that she "could win an academy award for that performance". Deciding to get serious about her career, Cassie received her training in the MFA Acting program at Florida Atlantic University, and the BA Theatre program at Goshen College, where she also minored in Vocal Performance. Cassie has appeared with a range of theatre companies in Indiana, Florida, and Oregon, and has taught acting, voice, and movement to students of all ages around the country. She is a certified Assistant Teacher of Fitzmaurice Voicework®, and is passionate about collaborative artistic work, creative storytelling, and visceral performance experiences.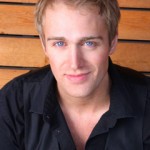 Jay Gatsby: Ty Boice
Ty Boice is Post5 Theatre's founding Artistic Director and acting company member.  Locally, Ty has performed for Portland Center Stage, Bag n' Baggage, HumanBeingCurious,  Lakewood and Triangle productions.   For Post5, Ty has portrayed Romeo in Post5's inaugural production of Romeo and Juliet, Prince Hal in Henry IV Part 1 and the title role in Post5's recent production of Macbeth. Ty will be directing The Complete Works of William Shakespeare Abridged and Julius Caesar for Post5's 2013 Summer season. Ty was previous seen as Titus in B&B's 2012 summer Shakespeare production, Kabuki-Titus.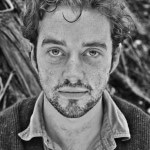 Adam Davis: Meyer Wolfshiem
Adam Elliott Davis is a Portland native who has appeared in numerous works on stage and screen. He has recently appeared in Grand Hotel at Lakewood Theater as the Doorman, and in The Andrews Brothers at Broadway Rose as Max Andrews, as well as in a number of commercial, short, and feature film projects. He is grateful for the opportunity to perform with Bag & Baggage in The Great Gatsby, to his friends, family, and God for all their love and support.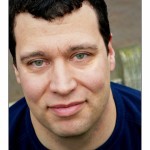 Colin Wood: Tom Buchanan
Colin Wood, originally from Montana, holds an MFA in Acting from Minnesota State University, Mankato and has worked as an actor with professional theatre companies in Montana, Michigan, Minnesota and Oregon.  Locally, he has performed with the Beaverton Civic Theatre, Live On Stage, Tapestry Theatre, the Classic Greek Theatre of Oregon, Lakewood Theatre, Staged!, Bag and Baggage Productions, and the Broadway Rose Theatre.  He has also performed at the Theatre Fringe Festival in Edinburgh, Scotland and is an Equity Membership Candidate.  Favorite show credits include Of Mice and Men, Big River, Jesus Christ Superstar, Oklahoma!, The Fantasticks, The Wild Party, Guys and Dolls, The Taming of the Shrew and The Rainmaker.  He would like to thank Shannon for her incredible support and understanding.
* = member of the Bag&Baggage Resident Acting Company