Runs: 02/29/12 — 03/18/12
Opening Night: 03/02/12
Event Time: 7:30pm (2:00pm Sunday matinees)
Tickets: $25 (adults), $19 (seniors & students), $12 (previews)
Bag&Baggage is known for producing text-based Shakespeare with a twist, so Joe Calarco's visceral adaptation of Shakespeare's Romeo and Juliet fits the Bag&Baggage canon perfectly.
"Four students living in the repressed regime of a Catholic boarding school engage in a clandestine reading of a copy of Romeo and Juliet which is hidden under the floorboards of their dormitory. The play's status as a forbidden text ironically confirms its power to stir the emotions and to ignite passion. As the students read the play, they gradually take on the roles within it and begin to act the play out using only a few heavy wooden chairs, a wooden chest and a long bolt of red fabric.
As the play progresses, the emotions of their roles begin to take over and they begin to explore their own raw feelings and burgeoning sexuality. Thus, the play within a play offers not only the unfolding of the Shakespeare original, but also the effects of the play, moment by moment, on the emotional development of its actors." Neil Ludwick, London, September 22, 2003
Note: The content of this performance makes it appropriate for audiences ages 15 years and older.
Cast
Samuel Benedict – Student 1 (Romeo, and others)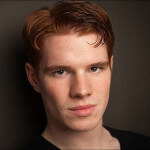 R&J marks Sam's first show with Bag&Baggage, and he couldn't think of a better production to start with. Having taken a very long, though unintentional break from the Bard, Sam is thrilled to sink his teeth into Shakespeare's work once again. Sam was recently seen playing multiple roles in Public House Theatre Company's To Kill A Mockingbird, including the role of Music Director. He has also been seen at Artist's Repertory Theatre in Ah, Wilderness, and Design for Living. Sam is a graduate of Western Oregon University with his BFA in Acting where he also studied music and dance. When not on stage or preparing for the next role, Sam can be found waiting tables in his hometown of Wilsonville. Once R&J closes, you can catch Sam's work as guest music director and choreographer at Wilsonville High School's Night On Broadway! Enjoy the show!
Phillip J. Berns – Student 2 (Juliet, Benvolio, Friar John, and others)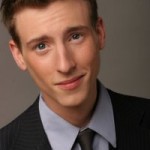 Phillip is thrilled, tickled and honored to be making his Bag&Baggage debut withShakespeare's R&J. Holding a degree in Theatre Arts (and another in Advertising) from Marquette University in Milwaukee, WI, Phillip has had the pleasure of calling Portland home since June of 2009. He has performed with Portland Actors Ensemble (Trinculo/The Tempest, Dorset and Surry/Richard III), Willamette Shakespeare (Flute and Moth/A Midsummer Night's Dream), and Post5 Theatre (Samson, Peter and Apothecary/Romeo and Juliet) where he also acts as the Marketing Director. Special thanks to Jennifer and Audra for the amazing opportunity he has been given, his friends and family for their constant love and support and to the girl who inspires him on a daily basis and reminds him why he is on stage.
Sean Powell – Student 3 (Mercutio, Lady Capulet, Friar Laurence, and others)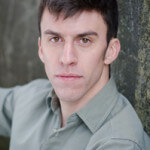 Sean is thrilled to make his Bag&Baggage debut with Shakespeare's R&J. Thanks to Scott, Jenn, Audra, and the entire cast and crew of this production. Past shows include Minnie's Boys (Leonard) and White Christmas(Mike) both at Lakewood Center for the Arts, Joseph and the Amazing Technicolor Dreamcoat (Asher – Broadway Rose Theatre), Decade at a Glance (Tom) which has been performed in both New York City and New Orleans, and Pericles (Cleon) at the Royal Academy of Dramatic Art in London. A graduate of New York University's Tisch School of the Arts, Sean trained at the Stella Adler Studio of Acting and the Royal Academy of Dramatic Art in London. Sean will next appear in Spring Awakening as Georg with Live On Stage. Sean would also like to thank his family and friends for all their love and support, especially his Mum and Dad.
Ian Kane – Student 4 (Tybalt, Nurse, Balthasar, and others)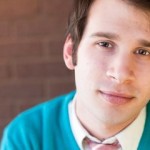 Ian is very excited for his first performance with Bag&Baggage. Ian received his BFA in Musical Theatre from Viterbo University in LaCrosse, Wisconsin, and has since found his way to the Pacific Northwest. Ian is also a composer and musician and he is currently working with the LaCrosse Dance Center writing an adaptation of The Wizard of Oz as a follow up to their collaborative adaptation of Robert Munsch'sPaper Bag Princess in 2010. Some of his favorite roles have been Leon Czolgosz in Assassins and Carl in The Baltimore Waltz(Viterbo University), Norbert in The Great American Trailer Park Musical (Muse Theatre), and Irv in Waiting for Lefty (The Pumphouse). Ian thanks his family and friends for their encouragement and honesty as well as all their constant love and support.
Crew
Jennifer Dick – Director
Jennifer is a theatre director, actor & writer based in Scotland. She is the Associate Director and a founding member of Bard in the Botanics, Scotland's only outdoor Shakespeare festival, which recently completed it's tenth season. She has directed productions of Hamlet, Macbeth, Love's Labour's Lost, Twelfth Night, This Fearful Country (based on The Tempest) and Queen Margaret (based on Henry VI Parts 1, 2 & 3 and Richard the Third) for them and has appeared in productions including Antony & Cleopatra, As You Like It, Henry, Infinite Variety, Kabuki Titus,Lear, Macbeth, Richard the Third, The Tempest, and Taming of the Shrew. Jennifer is also the Co-Artistic Director of sparkleDark, for whom she co-wrote and directed Vivienne Grout's Adventure in Another Metropolis (based on Tim Burton's poem Voodoo Girl), which enjoyed critical and commercial success touring Scotland. She works extensively in Arts Education both with student actors and young people and has written several plays for young people including The Carnival of No Return, Strange Fish, andAndronicus Pie.
Gregory Pulver – Scenic and Costume Designer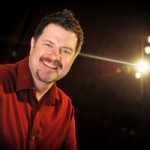 Gregory Pulver is a freelance designer and owner of "Purpose Design – on purpose, for purpose, repurpose." He was recently a professor of Costume Design at Western Washington University Theatre Arts in Bellingham, WA, where he taught and designed for over 16 years. Gregory holds an MFA in costume design and choreography from Humboldt State University, CA and is the 1993 Kennedy Center American College Theatre Festival National Costume Design Winner for his work onThree Penny Opera. He has designed for several short films and TV spots in the Washington area including a dance for the camera film entitled Egg Skin. Gregory serves on the advisory boards for Junk2Funk in Portland, and The Last Frontier Theatre Conference in Alaska. Gregory now lives in Portland, OR where he works as a professional costume designer, set designer, set dresser, and director.
Jonathan Hart – Lighting Designer
This is Jonathan "Bearclaw" Hart's second season designing with Bag&Baggage. Bearclaw received his MFA in lighting design and technical direction from the University of South Dakota and brings lighting design experience from all across the country. His recent designs here include A Christmas Carol, The Trial of Ebenezer Scrooge, and The Mystery of Irma Vep. You can also see his work for the Broadway Rose Theatre Company where he acts as their resident Technical Director and occasional lighting designer. He would like to thank his family and friends for their ongoing support.
Audra Petrie – Stage Manager & Props Master
Besides being the Company/Production Manager for Bag&Baggage, Audra has also stage managed numerous B&B shows in the past, such as The Tempest, or the Enchanted Isle, Love Letters(2011), A Christmas Carol (2009), The Eight: Reindeer Monologues, Steel Magnolias, Infinite Variety, and The Complete History of America (abridged). Other regional stage management credits include By the Bog of Cats (CoHo Productions) and Private Lives(Salem Repertory Theatre). At Willamette University in Salem, Oregon, Audra stage managed several shows including The Game of Love and Chance, Dear Charlotte, and Raised in Captivity. She is very excited to be stage managing this production of Shakespeare's R&J.
John Armour – Fight Choreographer
John has been choreographing violence for more than 20 years. He is based in Portland, Oregon where he choreographs for many local theater companies and teaches throughout the region at colleges, high schools and middle schools. John's work was last seen at Bag&Baggage in Macbeth. He regularly choreographs for Portland Opera, Portland Center Stage, Oregon Children's Theater, Miracle Theater and many others in the Portland/Vancouver metropolitan area. John's work has twice been recognized within the Portland theater community for best fight design.
Kirk Webster – Assistant Stage Manager
Kirk has been working in, with, and for theatres for 11 years. His experience and curiosity has taken him from onstage to backstage, from House Manager to stage hand, and to lighting design and sound. He recently Stage Managed A Christmas Carol for Bag&Baggage. Kirk also served as an Assistant Stage Manager with Bag&Baggage for The Tempest, or the Enchanted Isle, The Mystery of Irma Vep, The Trial of Ebenezer Scrooge, and The Glass Menagerie.
Playwright
Joe Calarco
Joe is the adaptor/director of Shakespeare's R&J. which ran for a year Off- Broadway, becoming the longest running version ofRomeo and Juliet in New York history, and earned him a Lucille Lortel Award. He also directed the play's premieres in Chicago (5 Jeff Award nominations including Best Play and Best Director) and Washington, D.C. (Helen Hayes Award nominations for Best Play and Best Director). He also directed the premieres in London's West End (Evening Standard Award honorable mention for Best Director) and in Tokyo. The play is published by Dramatists Play Service in the U.S. and by Methuen in the U.K.
His reworking of Ring of Fire: the music of Johnny Cash toured the U.S. for over a year. Off Broadway credits include the world premiere of the musical In Transit at Primary Stages, The Burnt Part Boys by Mariana Elder, Chris Miller and Nathan Tysen Floyd and Clea Under the Western Sky by David Cale and Jonathan Kreisberg at Playwrights Horizons.
He directed the critically acclaimed world premiere of the musicalSarah, Plain and Tall (book by Julia Jordan, music by Larry O'Keefe, lyrics by Nell Benjamin) at the Lucille Lortel. A newly revised two act version of Sarah Plain and Tall premiered at Dallas Theatre Center. He also directed Julia Jordan's The Summer of the Swans at the Lucille Lortel and Ms. Jordan's playBoy at Primary Stages.