Runs: 07/13/13
Event Time: 5:00pm
Tickets: $80 per person. Ticket price includes meal, wine/beverages, and valet parking, but does not include gratuity.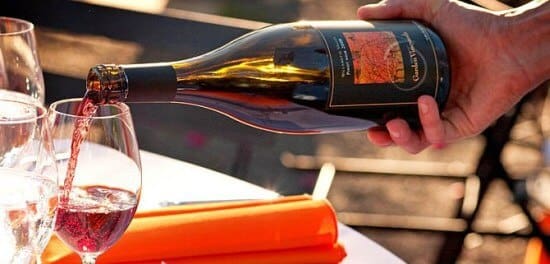 Our Fifth Anniversay Gala Dinner and Auction will be a fabulous evening of entertainment, wine, food and fundraising. Featuring thousands of dollars in silent and live auction packages, delectable locally grown cuisine, award winning wines from Garden Vineyards and performances from the very best of our past five seasons, this will be a RETROSPECTIVE night to remember!
Held on the sprawling lawn in the jaw-droppingly gorgeous surroundings of the Garden Estate Farm in Hillsboro, near Helvetia (boasting the largest conservatory west of the Mississippi), you will dine on fresh locally grown foods, drinking amazing local wines all while overlooking the glorious Garden Vineyards… the absolutely perfect way to support Bag&Baggage!
July 13, 2013 – 5:00pm
Garden Vineyards Farm
22380 NW Meier Road, Hillsboro 97124
Tickets: $80 each, includes dinner, wine, valet parking and entertainment!
Dinner Menu Includes:
Home baked rustic bread with roasted tomatoes and garlic infused olive oil, Watermelon and tomato salad, Grilled Steak Skewers or Grilled Herb de Provence Chicken, Grilled Fresh Fish, Napoleon made with seasonal garden vegetables, Individual blueberry cobbler with cream and wine pairings!