Runs: 05/08/14 — 05/30/14
Opening Night: 05/09/14
Event Time: Thursdays, Fridays, and Saturdays at 7:30pm, Sundays at 2:00pm
Tickets: Adults: section 1 – $30, section 2 – $26. Students & Seniors: section 1 – $24, section 2 – $20.
[SlideDeck2 id=2711]
Bag&Baggage ends our 6th Season at the Venetian theatre with a sophisticated, sexy and sparkling production of Noel Coward's brilliant comedic masterpiece, Private Lives.
Amanda and Elyot, once the toast of the town and London's most fabulous married couple, haven't seen each other since their explosive divorce five years ago. When they meet by chance on a hotel balcony, their passions re-ignite with explosive consequences… especially because they are both honeymooning with new spouses!
Full of rebellious flippancy, sophisticated romance, and Coward's hallmark rapier-like wit, this is a comedy that has stood the test of time….and then some!
Performances will occur at The Venetian Theatre, located at 253 E. Main Street, Hillsboro, OR.
Cast: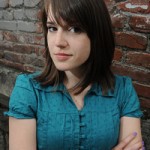 Arianne Jacques*: Sibyl
Arianne has been acting since childhood since her first play at age 6 in which she played the tortoise in The Tortoise and the Hare. She performed as often as possible in community theater, school plays, and then in college at Oregon State University. Before graduating from OSU's Theatre Arts program, Arianne performed in three productions of Scott Palmer's Bard in the Quad program and in Bag&Baggage Productions' 2007 production of Macbeth. Since 2007, she has been involved as an actor in every B&B season, and doesn't intend to stop. Arianne is also the Box Office manager for the company.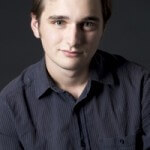 Adam Syron*: Elyot
Adam Syron appeared in his first play at the age of 16, and after the show ended he decided there was nothing else he'd rather do with his life.  Nine years later he has appeared in more than twenty-five plays throughout the Pacific Northwest and holds a BA in Theatre from Western Washington University.  While in college, he was nominated for the American College Theatre Festival's Irene Ryan Award Scholarship and won the same festival's Classical Acting Award.  In addition to acting on the stage, Adam has appeared in a few low budget films, had a brief foray into stand-up comedy, participated in several sketch comedy shows, and worked on television (NBC's Grimm and TNT's Leverage).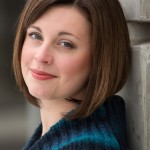 Chrissy Kelly-Pettit: Amanda
Chrissy Kelly-Pettit is excited to work with the Bag&Baggage family again having previously appeared as Bianca in The Taming of the Shrew/A Woman's Prize in 2010.  Recent credits include Mary Bailey in It's a Wonderful Life (Stumptown Stages, PAMTA Award- Outstanding Actress), Wilde Tales (Shaking the Tree), My Fair Lady (Broadway Rose), Kathleen in Recognition (Stage One Productions, PAMTA Nomination- Outstanding Actress), Alaura in City of Angels (Lakewood, OTAS Nomination – Best Supporting Actress), Kate Monster/Lucy in Avenue Q and Jackie Kennedy in Ari-Maria (triangle productions!) .  She is a featured vocalist on several recordings including the Original Cast Recording of Ripper (Broadway Rose, Nelson Productions) and Recognition (Stage One Productions).  Chrissy received her training from S.U.N.Y. New Paltz and Middlesex University of London, earning a B.A. in Theatre Arts.  She continues to train locally with Michael Mendelson and Rick Lewis.  To Jake, everything.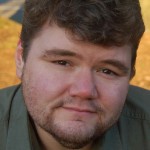 Gary Strong*: Victor
Gary has been a professional actor in the greater Portland area for the past five years. He has worked with several local  theatre companies including Bag&Baggage, Fuse Theatre Ensemble and Original Practice Shakespeare. Gary started acting in high school when a football injury kept him off the field. He turned to theatre and the rest is history. Gary graduated from Western Oregon University with a double degree in English and Theatre Arts. His greatest accomplishment at Western was a production of his full length play, "Director's Cut."  Apart from being a Resident Acting Company Member for Bag&Baggage, Gary is also a Core Member and Social Media Director for Original Practice Shakespeare.
Theresa has been in love with theater for most of her life. From a young age she took classes and performed with Lakewood Theater Company and Oregon Children's Theater. Theresa later went on to receive a B.F.A in Theater Performance from Chapman University. She has been seen in various productions in the Southern California area and in the Northwest. Theresa also was a company member of The Guerilla Shakespeare Ensemble in Southern California where the group produced outdoor Shakespeare. Theresa has been seen in various Bag&Baggage  over the past few years including Death of a Salesman, The Glass Menagerie, and A Christmas Carol. Theresa is incredibly excited to be a part of Bag&Baggage's Resident Acting Company and about the opportunity to work closely with such a talented group of artists.
* = member of the Bag&Baggage Resident Acting Company