BRAVE SPACE Sessions for the 2018-2019 Season have been generously supported by:
Brave Space Session #1: Immigrant and Refugee Stories
Sunday July 29th, 10:00am – 11:30am
The Vault Theater & Event Space
350 E Main Street
Hillsboro, OR 97123
Our Speakers:
Hector R. Hinojosa
Jose Jaime
from Defensa de la Dignidad
About Defensa de la Dignidad
Defensa de la Dignidad is a local giving circle raising funds to make legal representation possible for our neighbors in Western Washington County facing unjust deportation. Giving circles empower small donors to make big impacts through pooled resources and collaborative grant making.
​According to the American Immigration Council, Nationally only 37% of people facing deportation are able to secure an attorney. The court does not appoint attorneys for immigration violations while the government is always represented. This grossly inequitable situation leaves our immigrant neighbors at a distinct disadvantage in their bids to remain in the U.S. and keep their families together. However, when immigrants are fairly represented they are 5 times more likely to achieve positive outcomes.
PLEASE RSVP TO VICTORIA@BAGNBAGGAGE.ORG TO CONFIRM YOUR ATTENDANCE. PLEASE ALSO FEEL FREE TO INVITE FRIENDS, FAMILY MEMBERS, CO-WORKERS, OR COLLEAGUES TO ATTEND THESE SESSIONS WITH YOU…WE JUST ASK THAT YOU GET THEM TO RSVP AS WELL.
How Does BRAVE SPACE Work?
B&B staff will be reaching out to a wide range of individuals and inviting them to The Vault to share their stories. Of specific interest to us are those people whose stories and voices have been systematically silenced in our community. They may include people of color, activists, social justice workers, members of displaced communities, immigrants, sexual and gender minorities, and many, many more.
BRAVE SPACE will take place on occasional Sunday mornings, often before regularly scheduled Sunday matinees, from 10:00am – 12:30am. Our invited guests will be welcomed to The Vault, and offered the chance to tell us their stories, to lift their voices, and give us all the benefit of their lives and experiences. Our audiences are asked to listen; to give these voices their full attention, to be present, and to listen with love, respect, and kindness. We do not anticipate, or expect, there will be discussions or an opportunity to engage in questions and answers. Instead, the intention is to give our space over 100% to hearing and listening; what we do with what we hear is up to us.
Together we will create brave space
Because there is no such thing as a "safe space" —
We exist in the real world
We all carry scars and we have all caused wounds.
In this space
We seek to turn down the volume of the outside world,
We amplify voices that fight to be heard elsewhere,
We call each other to more truth and love
We have the right to start somewhere and continue to
grow. We have the responsibility to examine what we
think we know.
We will not be perfect.
This space will not be perfect.
It will not always be what we wish it to be
But
It will be our brave space together,
and
We will work on it side by side.
by Micky ScottBey Jones
Please, also welcome our new Brave Space Coordinator, Victoria Alvarez-Chacon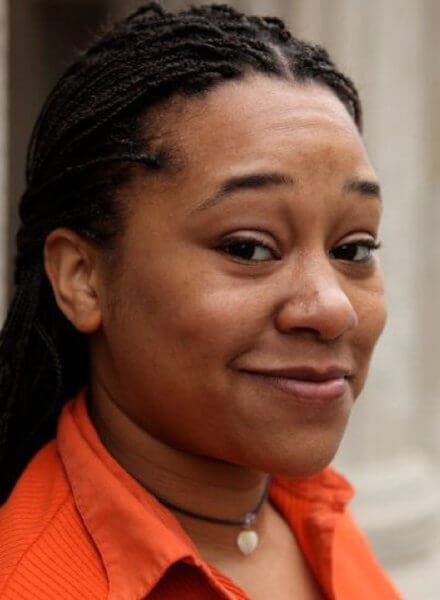 Victoria Alvarez-Chacon, hails from Sacramento CA, where she studied all aspects of theater, (on, off, and above the stage!) As an acting apprentice with Louisville KY, Victoria met and began to collaborate with Portland area theatre artists and recently moved to Beaverton to continue her work in theatre. On stage, Victoria has played roles from Shakespeare to her own written work. Off stage she has managed, directed, and designed. Victoria is thrilled to grow with Bag&Baggage and she hopes to see all of you at BRAVE SPACE.
victoria@bagnbaggage.org