Bag&Baggage is proud to partner with LA's most hilarious improvisation comedy troupe, FAKE RADIO, for a one-night only performance of their critically acclaimed "It's A Wonderful Life" – transporting audiences back in time to the Golden Age of radio with a funny and heartfelt take on this holiday classic!
Featuring Kevin McDonald from "Kids in the Hall"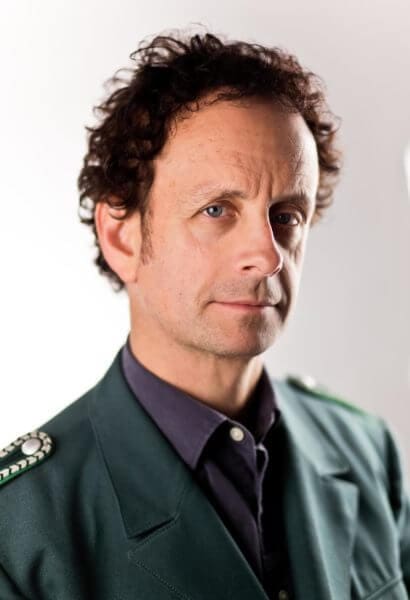 For over a decade, "Fake Radio" has been delighting audiences and critics alike with our unique re-creations of radio shows from 1938 – 1958, "The Golden Age" of the art form. Our shows transport audiences back in time by capturing the essence of an old-time-radio broadcast: actors perform in period clothing, stand with scripts in hand – before old microphones – retelling classic stories while all of the sound effects are perfectly synchronized. The troupe's well-known hallmark is expertly blending the original broadcast scripts – including commercials! – with unexpected improvisation. Our mission continues: to bring the art of historic radio plays to new generations of fans in unexpected and creative ways.
The cast of "Fake Radio" is comprised of accomplished actors, comics, improv experts, singers and an Emmy-Award winning writer. Over time, the troupe has garnered the respect and participation of a host of well-known actors and comedians. Previous Fake Radio guest stars include Emmy-Award winners John Larroquette, Ray Romano & Marcia Wallace; Comedy legends Fred Willard, The Kids in the Hall, & Phil Proctor from The Firesign Theatre; noted alternative comedians Tom Kenny, Maria Bamford & Rick Overton; well-established TV actors such as Jeff Garlin, John Lynch, Debra Skelton & Dean Cain; and even one of the original cast-members from Saturday Night Live: Larraine Newman.