Runs: 05/09/12 — 05/27/12
Opening Night: 05/11/12
Event Time: 7:30pm (2:00 Sunday Matinees)
Tickets: $25 (adults), $19 (seniors & students), $12 (previews)
One of the most acclaimed scripts of the last 30 years comes to sexy, stylish life at The Venetian. Dangerous Liaisons tells the story of rivals Marquise De Merteuil and Vicomte de Valmont who use sex and passion as a weapon in their thrilling game of revenge and power. Our production will be one of the most jaw dropping and heart stopping versions of the play you will ever see!
In pre-Revolutionary France, the Marquise de Merteuil and her sometime lover the Vicomte de Valmont amuse themselves by plotting the seduction of two women of virtue: the virginal Cécile Volanges and the respectably married Mme de Tourvel. But as their cynical game proceeds, the players' motives grow deeper – and more deadly.
This Olivier Award-winning drama is based on a sensationally popular novel so scandalous that it was banned in the 19th century as an outrage to public morality. Audiences may be familiar with the story through the 1988 film version starring John Malkovich and Glenn Close or the updated, modernized versionCruel Intentions starring Sarah Michelle Gellar and Ryan Phillipe in 1999.
Directed by Bag&Baggage regular Patrick Spike, with scenic design by Gregory Pulver (who was responsible for our stunning costumes and sets in The Importance of Being Earnest, Romeo and Juliet, Twelfth Night, and The Tempest) our Dangerous Liaisons will have all the passion, scandal and intrigue that only Bag&Baggage can bring!
Note: Dangerous Liaisons deals with mature subject matter and includes brief partial nudity and sexual content. The subject matter of this play is most appropriate for audiences ages 18 and older.
Cast
Adrienne Flagg – La Marquise De Merteuil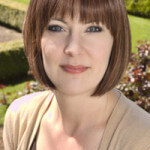 Adrienne trained in New York at SUNY Purchase and New Actors Workshop with Gene Hackman, Paul Sills, Mike Nichols, and Elaine May. While in NY she performed as April in Hot L Baltimore, Alex in On the Verge, and appeared in Sills' improv shows. From 1994-2007 she directed/performed improv and new work with her own Portland, OR company Toad City Productions. She's also directed forStark Raving Theatre, Integrity, JANE, and for young people at DaVinci Arts Middle School, and Young Musicians and Artists. She founded Portland Theatre Brigade in 1999. Favorite roles include Cat in References to Salvador Dali… (Miracle Theatre), Vanessa in Jingle Spree (CoHo), Izzy in Rabbit Hole(ART), Mom in Tales of A Fourth Grade Nothing (OCT), Camille inDeadly Murders (Lakewood), and she won a Drammy as the lead in The Waiting Room (Bump in the Road). She regularly improvises with The Relatives, and VOX spoken word ensemble.
Lori Van Dreal-Clark – Mme. de Volange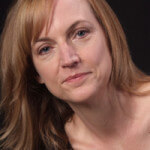 Lori is thrilled to be making her debut with Bag&Baggage. Lori earned her BA in Theatre at BYU, where she was seen in such shows as Buried Child, Til the Fat Lady Sings, and a stage adaptation ofThe French Lieutenant's Woman. While in Utah, she also performed at Theatre 138 in Hay Fever and Summer and Smoke. Lori performed with Salem Repertory Theatre in their first production of A Christmas Carol and narrated (as Jean Louise Finch) a staged reading of To Kill a Mockingbird. Over the past 20 years, Lori has been involved with Pentacle Theatre in such shows as A Thousand Clowns, Bus Stop, City of Angels, Guys and Dolls andThe Real Inspector Hound. Lori is a teacher and lives in Salem with her husband and two pups.
Katie Mortemore – Cecile Volange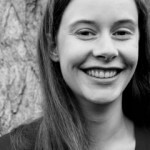 Katie Mortemore is honored to be making her debut with Bag&Baggage. She will be graduating from Pacific University this spring with a B.A. in Theatre and is very excited to be let loose into the "real world" along with all of her crazy artfulness. Katie has recently been seen in Heathen Valley by Romulus Linney and Private Eyes by Steven Dietz at Pacific U. There, she has been one of the central members of LunchBox Theatre, a student-run student-produced lunch time theater experience. She has acted in numerous LunchBox productions, produced, part-time directed and designed various shows. Katie also has a background in vocal performance, modern dance, and some minor acrobatic work; she is eager to be involved in as much theatre work as possible in order to utilize all of her talents. Katie would like to give a shout out to every theatre person everywhere for being so awesome.
Scot Carson – Le Vicomte de Valmont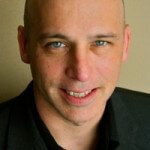 Scot was last seen in B&B's production ofThe Tempest, or the Enchanted Isle as Prospero, The Mystery of Irma Vep as Lord Edgar/Jane/Intruder, and as the title role in Macbeth. His most recent regional work includes Dogberry in Much Ado About Nothing (Northwest Classical Theatre Company), two seasons with the American Shakespeare Center on tour, and in residency at the Blackfriars Playhouse in Staunton, Virginia, in roles including: Sly/Gremio, Antonio, Exeter, Ghost/Player king, Duke of Ephasus/Dr. Pinch, and Fezziwig/Topper. He has worked locally with Northwest Classical Theatre Company, Tygres Heart, American Heritage Theatre Project, NW Children's Theatre, Classical Greek Theatre, Magdalene, and Portland Actors Conservatory (Guest Artist). Roles included Berowne, Apemantus, Talbot, Brutus, Gremio, King of France, The Duke in Big River, The Mad Hatter, Talthybius, Polyneices, and Horatio. He holds a BA in Theatre Arts from OSU. He wishes to thank his wife Kate, and daughter Ella, for their love and support and awesomeness.
Tylor Neist – Azolan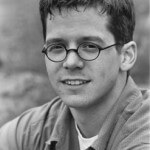 Tylor is a classically trained musician, but since appearing as Winthrop in at the age of ten, his love of the theatre never disappeared. Most recently, he performed with Bag&Baggage as Barnette Lloyd inCrimes of the Heart, Marley in The Trial of Ebenezer Scrooge, Jim in The Glass Menagerie, Happy in Death of a Salesman, and Fred in A Christmas Carol(2009). On film, his latest project wasCoup De Cinema. As a musician, Tylor earned his Masters of Music from Manhattan School of Music and Bachelors of Music from Boston University. He studied violin with the virtuoso Midori and the former first violinist for the American String Quartet, Mitchell Stern. Chamber music is his professed musical passion, and he was fortunate to have studied with members of the Muir, Juilliard, Emerson, and American string quartets. Locally, Tylor has played with the Oregon Symphony, Portland Opera, Oregon Ballet, Eugene Symphony, and Spokane Symphony. He is a member of the piano trio Three Play and the artistic director of the classical music rebels Red Sneakers. Outside of music and theatre, Tylor trains actively in Aikido and Brazilian Jiu-Jitsu, and resides in Hillsboro with his wife and two beagles.