Runs: 09/21/11 — 10/09/11
Opening Night: 09/23/11
Event Time: 7:30pm (2:00pm Sunday matinees)
Tickets: $25 (adults), $19 (seniors & students), $12 (previews)
They're funny, they're Southern, they're dysfunctional—and they're coming to the Venetian Theatre for the opening of the 2011-2012 season!
As Christopher Isherwood wrote in his review, Crimes of the Heartis a little bit Chekhov and a little bit Eudora Welty, and tells a twangy Southern story of the three Magrath sisters loving, feuding and fussing through a very bad day. How bad? Well, Babe has just shot her husband, Meg is fresh from the loony bin, and poor Lenny celebrates her 30th birthday alone in the kitchen by sticking a candle in a cookie and making wish after desperate wish. Her horse has been struck by lightning, and Grandpa, who raised the girls after their mother's sensational suicide (she hung the family cat as well as herself), is laid up in the hospital, possibly forever.
Beth Henley's 1981 Pulitzer Prize-winning black comedy is equal parts prickly emotional thickets and Dixie-style gallows humor.Crimes of the Heart, one of the best known plays in American drama, delivers a compassionate look at good country people whose lives have gone wrong, shading the story with a dark and penetrating sense of humor.
What better way for Bag&Baggage to open their fourth season at the Venetian Theatre than with one of the best known, most acclaimed American plays in the last 50 years?
Lemonade, y'all?
Note: The subject matter of this play is most appropriate for audiences ages 15+ (discussion of adult content, such as abuse and adultery).
Cast
Maggie Chapin – Lenny Magrath
Maggie is a Bag&Baggage founding company member and has some crazy stories to tell about the "early days" of the company, performing in barns, finding set pieces in dumpsters and camping out while on tour throughout the state. Since B&B has landed at the Venetian, Maggie has been seen in such roles as Lady Macbeth in Macbeth, Rita in Educating Rita, Kate & Maria in Taming of the Shrew & The Woman's Prize, The Turkey Girl and others in A Christmas Carol, Linda Loman inDeath of a Salesman, Jack/Earnest in The Importance of Being Earnest and others. Maggie has a BA in Theatre Arts from Western Oregon University and an MFA in Theatre Performance from the University of Nevada, Las Vegas. This company has become family to her and she feels incredibly blessed and lucky to have these incredibly talented and…let's be honest, incredibly attractive people in her life.
Lalanya Gunn – Chick Boyle
Lalanya Gunn is a new transplant to Portland and is excited to join Bag&Baggage on her first production here of Crimes of the Heart. Recently she was seen as Marie Leroux in Beaverton NAC's production of Is He Dead? by Mark Twain, and Mary in The Wild Cougar as part of Third Eye Theatre's Grand Guinol 3. She holds a BFA in Theatre from Niagara University and has performed in Buffalo, Austin, Los Angeles and now her new home of Portland. Much Love to Greg for his continuing support.
Peter Schuyler – Doc Porter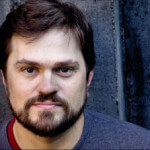 Peter is a recent immigrant from New York City, having spent the last ten years acting, producing, directing, and singing in the independent theatre scene of the City That Never Sleeps. Crimes marks his theatrical debut in the great state of Oregon. In NY: Titus X: The Punk Rock Musical (NYIT nominee), Strom Thurmond is Not a Racist (NYIT nominee), Titus Andronicus, King O'Neil, Romeo and Juliet, The Eight: Reindeer Monologues, Arsenic and Old Lace, Orestes 2.0,The Maid's Tragedy, The Front Page, All in The Timing, and Frankenstein. Regional credits: The King and I, My Fair Lady,Lonestar, Comedy of Errors, Twelfth Night, The Tempest, and Macbeth. Film/TV: From Date to Mate, unREAL, An Affair To Forget, Synapse, and Spare Change. Peter is a graduate of Northern Arizona University. He would like to thank the B&B crew for bringing him on board; extra special thanks to his amazing wife, Dawn.
Cassie Greer – Meg Magrath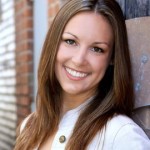 Cassie Greer is excited to be returning to the B&B stage after appearing in this summer's The Tempest. A recent transplant from South Florida, favorite credits include Helena in Midsummer, Sarah in Company, Jean in David's Redhaired Death, Mrs. Van Buren inIntimate Apparel, Angel in Marisol, Hester in Hello & Goodbye, Bertha in After Mrs. Rochester, the title character inLysistrata, and the world premieres of Fear/Falling and KOLO. Cassie holds a BA in Theatre from Goshen College, an MFA in Acting from Florida Atlantic University, and is a candidate for certification as an associate teacher of Fitzmaurice Voicework®. Cassie is thrilled to have had opportunities to teach acting, movement, and voice to young actors across the country, and is incredibly grateful to her family and friends for their continual love, support and energy.
Arianne Jacques – Babe Botrelle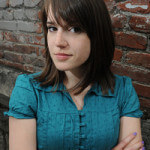 Arianne is thrilled to be involved in B&B's production of this Southern Classic. A native South Carolinian, she moved to oregon in 2005, and in 2009 graduated from Oregon State with a BA in Theatre Arts. While at OSU, Arianne performed as Ursula in Much Ado About Nothing and Hermia in A Midsummer Night's Dream as part of the Bard in the Quad performance series, both directed by Scott Palmer. Other favorite University Theatre roles include Betty in The Foreigner and Thomasina in Arcadia. In 2007, she had her first B&B role as the Second Witch inMacbeth. Other B&B performances include Gwendolyn in The Importance of Being Earnest, Viola in last summer's Twelfth Night, and Dorinda in this summer's The Tempest. Special thanks to Annemarie, John, Red, Jason and Aurora for their endless amount of love and support.
Tylor Neist – Barnette Lloyd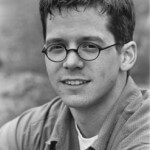 Tylor Neist is a classically trained musician, but since appearing as Winthrop in The Music Man at the age of ten, his love of the theatre never disappeared. So in 2004, after making the cross-country move from Manhattan to Portland for a year-long gig with the Oregon Symphony, Tylor began pursuing his other passion.
Most recently, he performed with Bag&Baggage Productions as Marley in The Trial of Ebenezer Scrooge, Jim in The Glass Menagerie, Hap in Death of a Salesman, and Fred in A Christmas Carol. On film, his latest project was Coup De Cinema.
As a musician, Tylor earned his Masters of Music from Manhattan School of Music and Bachelors of Music from Boston University. He studied violin with the virtuoso Midori and the former first violinist for the American String Quartet, Mitchell Stern. Chamber music is his professed musical passion, and he was fortunate to have studied with members of the Muir, Juilliard, Emerson, and American string quartets.
Locally, Tylor has played with the Oregon Symphony, Portland Opera, Oregon Ballet, Eugene Symphony, and Spokane Symphony. He is a member of the piano trio ThreePlay and the artistic director of the classical music rebels RedSneakers.
Outside of music and theatre, Tylor trains actively in Aikido and Brazilian Jiu-Jitsu, and resides in Hillsboro with his wife and two beagles.
Crew
Scott Palmer – Director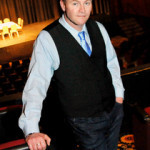 Scott is the founding Artistic Director of Bag&Baggage and has directed and produced critically acclaimed theatrical productions in the United Kingdom, New Zealand and the United States (including Noel Coward's Blithe Spirit and Private Lives, Ben Jonson's The Silent Woman, the Reduced Shakespeare Company'sThe Complete Works of William Shakespeare (abridged), the North American premiere of Adrian Osmand'sJust One More Dance for OSU's Holocaust Memorial Week and the world premieres of original adaptations of Romeo and Juliet, Macbeth, Much Ado About Nothing, Twelfth Night, The Tempest, or the Enchanted Isle, A Midsummer Night's Dream and A Christmas Carol. Scott is a Hillsboro native, a graduate of Hillsboro High School, has a B.S. from the University of Oregon, an M.A.I.S. from Oregon State University and studied for his PhD in Contemporary Theatre Practice at the University of Glasgow, Scotland. Scott is the founding Artistic Director of Glasgow Repertory Company, and is a member of the Westside Cultural Alliance.
George Caldwell – Scenic Designer
George Caldwell has served on the theatre faculty at Oregon State University for over four years as Designer and Technical Director. He previously served in a similar capacity for nearly three decades at Washington State University and also taught at University of Illinois—Chicago. George received his Ph.D. at Bowling Green State University and attended another orange and black OSU, Oklahoma State University. During his forty years in theatre, he has designed for Goodman School of Drama, Northwest Public Television (a PBS affiliate where two of his shows are in syndication), Western Washington University Summer Theatre, Linfield College and as well as a production ofThe Shape of Things in Beverley Hills produced by Danny DeVito. George was recently awarded the Kennedy Center—American College Theatre Festival Gold Medallion and is the Managing Editor of The Western States Theatre Review, now in its nineteenth year. Though new to Bag&Baggage, he has had the pleasure of working with Scott Palmer before on OSU's The Silent Woman and Bard in the Quad's Romeo and Juliet.
Barbara Mason – Costume Designer
Barbara Mason currently teaches at Oregon State University, where she has designed numerous productions for the theatre department. She has designed for Scott Palmer for the Bard in the Quad series at Oregon State University for Romeo and Juliet,Much Ado About Nothing, Midsummer Night's Dream.  Barbara earned her MFA from University of Southern California. Since then she has devoted her talents to academia, teaching in the Middle East, Europe, and recently, Japan. Prior to her years as a Costume Designer she taught Dance at Boise State University and owned her own sports ware company, Barbaro.
Kristeen Crosser – Lighting Designer
Kristeen Willis Crosser is very excited to be working with Bag&Baggage for the first time. She received her BA from Centre College in Danville, KY and received her MFA in lighting design from Wayne State University, Hilberry Company in Detroit, MI. She has designed lighting for several area theatres including ART's The Cherry Orchard, Profile's Theatre's Thief River, Miracle Theatre's Mariela in the Desert and Northwest Children's Theatre's Pinocchio. She would like to thank her husband Mike for all of his love and support.
Becci Swearingen – Stage Manager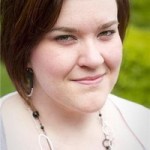 Becci is thrilled to be working alongside such a talented cast and creative team on yet another Bag&Baggage Productions. Becci holds a Bachelor's Degree in Theater Arts and Music from Culver-Stockton College in Canton, Missouri and a Master's Degree in Theater Arts from Portland State University in Portland, Oregon. She has been Acting, Directing and Stage Managing for over a decade and has been blessed to be able to work so consistently in this art form she loves above all others. Some of her favorite past productions have included: Love Letters, The Trial of Ebenezer Scrooge, The Tempest, or The Enchanted Isle, Little Shop of Horrors, Impossible Marriage, Mame, The Fantastiks, You're a Good Man, Charlie Brown, Electra, Dancing at Lughnasa, Burn This, Women and Wallace, and Proof. She is grateful, beyond words.
Demetri Pavlatos – Technical Director/Master Builder
This is Demetri's second full season as Bag&Baggage's Technical Director. He is also the Technical Director for Profile Theatre Company and Third Rail Repertory Theatre, works with the theatre students at Saint Mary's Academy, and is the owner of Lunar Theatrical, a small set construction and technical services company. Demetri has recently worked with Stumptown Stages, Broadway Rose Theatre Company, and Pixiedust Productions.
Audra Petrie – Props Master
Audra has been B&B's Production Manager since the start of the 2008-2009 season and the Company Manager since January 2011. She has also stage managed numerous Bag&Baggage shows in the past – most recently The Tempest, or the Enchanted Isle. Audra has done other stage management work for CoHo Productions, Salem Repertory Theatre, and Willamette University. Audra also enjoys dabbling in props work. Besides this show, her prop credits at Bag&Baggage include: The Trial of Ebenezer Scrooge, Educating Rita, Taming of the Shrew and The Woman's Prize, A Christmas Carol (2009), Death of A Salesman,Romeo and Juliet, The Importance of Being Earnest, The Comedy of Errors, and Steel Magnolias.
Lacey Nolan – Assistant Costume Designer
Lacey Nolan is a recent graduate of Oregon State University. She has worked alongside Barbara Mason in the costume shop for years while also participating in stage performance as well.
Adam Caniparoli – Assistant Stage Manager
Adam is thrilled to be returning to Bag&Baggage for his second show. He previously was on the run crew for The Tempest, or the Enchanted Isle. He holds a BA in theatre from Whitman College. He would like to thank Audra, Becci, and Scott for this wonderful opportunity. He would also like to thank his mother, father, and brother for their love and support.
Playwright
Beth Henley
Elizabeth Becker "Beth" Henley (born May 8, 1952, Jackson, Mississippi) is an American dramatist and actress. She received the Pulitzer Prize for Drama in 1981 for her play, Crimes of the Heart (1978).
Her most famous play, Crimes of the Heart, was her first produced professionally. It opened at the Actors Theatre of Louisville and then moved to New York produced by Manhattan Theatre Club. Crimes of the Heart won the Pulitzer Prize for Drama, as well as the award for Best American Play of 1981 from the New York Drama Critics' Circle. The play also earned Henley a Tony Award nomination, and her screenplay for the film version of Crimes of the Heart was nominated for an Oscar as Best Adapted Screenplay.
Henley adapted her play, The Miss Firecracker Contest, into a 1989 film starring Holly Hunter entitled Miss Firecracker.
Henley continues to write plays and screenplays from her adopted home in California. She is an alumna of Southern Methodist University. Her latest plays, Ridiculous Fraud, was produced at the McCarter Theatre in 2006 and, in Spring 2010, her play Family Week was performed at MCC Theater featuring Rosemarie DeWitt and Kathleen Chalfant and directed by Jonathan Demme.