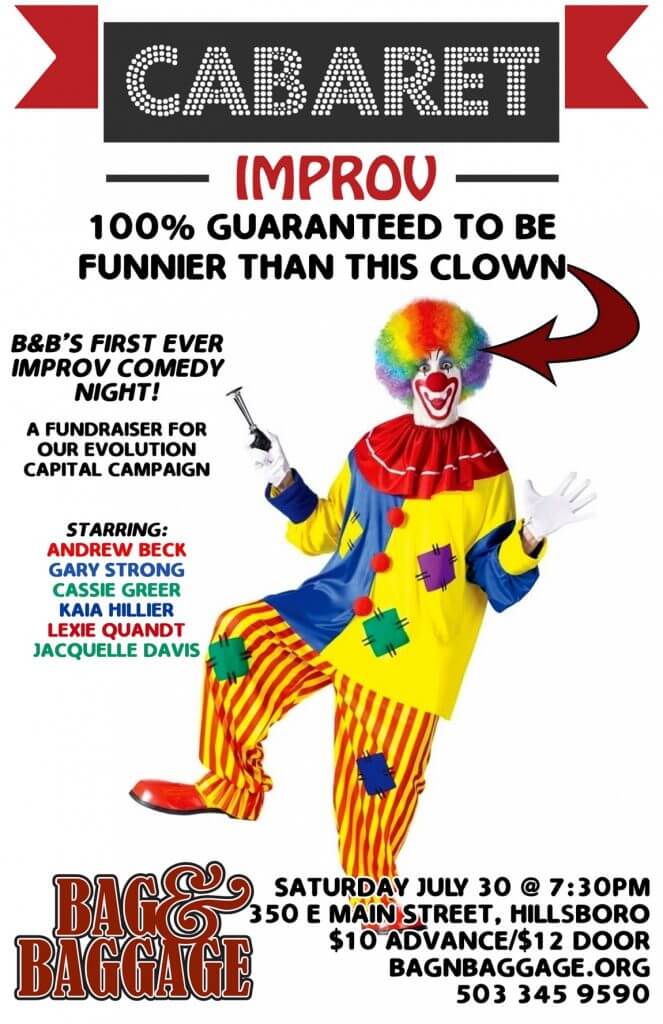 Bag&Baggage presents our very first ever Improv Comedy Night!
CABARET IMPROV is the next in our ongoing series of cabaret style events – remember Cabaret Cupid? Cabaret Coward? Well, this one is supposed to be funny! Starring some of B&B's most hilarious actors, alongside hysterical guest artists, CABARET IMPROV is a night of comedy sports-style improvisation comedy games…as a fundraiser in support of our EVOLUTION capital campaign.
100% guaranteed to be funnier than a terrible circus clown. How can you possible pass that up?
Saturday, July 30th at 7:30pm
350 E Main Street, Hillsboro OR 97123
$10 in advance or $12 at the door
Extremely Limited Seating!
Starring:
ANDREW BECK
GARY STRONG
CASSIE GREER
KAIA HILLIER
LEXIE QUANDT
JACQUELLE DAVIS