Runs: 12/07/11 — 12/23/11
Opening Night: 12/09/11
Event Time: 7:30pm (2:00pm Sunday matinees)
Tickets: $27 (adults), $20 (seniors & students), $14 (previews)
The most popular production in Bag&Baggage history returns to the Venetian stage! It's the night before Christmas and Charles Dickens is struck by a powerful inspiration: To write a story that will remind everyone of the meaning of Christmas. Join Dickens in his London study as he argues, cajoles and struggles with the characters themselves, all while writing the world's most beloved holiday tale!
Bag&Baggage is thrilled to welcome Marion Rossi back to reprise his role as Ebenezer Scrooge in a performance called "charming and powerful" by The Oregonian. The Willamette Week raves, "With simple and effective set designs, an exceptional cast and deft writing, this production brings farcical humor and delightful new life to scenes that had, until now, become mere wintery routine!" This is A Christmas Carol unlike anything you have ever seen, and has been called our funniest and most heartfelt production ever!
Bag&Baggage Artistic Director, Scott Palmer, found the inspiration for his one of a kind adaptation of Charles Dickens' A Christmas Carol in Dickens' own diary. Dickens wrote that the idea for A Christmas Carol struck him so strongly, so profoundly that, upon his return home he retired to his study and "wept and laughed and wept again, and excited himself in a most extraordinary manner in the composition!" Palmer writes, in his introduction to the script, "What I wouldn't give to be a fly on the wall in that study, watching Charles Dickens leap around the room, talking aloud, and grappling with the simple and profound characters and themes in his little Christmas carol!"
Bag&Baggage invites you to join us in Dickens' study on Christmas Eve, to witness the man himself creating one of the most powerful, beautiful and haunting holiday tales in history!
Published in 1843 as a novella, A Christmas Carol was one of Dickens' most successful works. Dickens was profoundly concerned with the circumstances of England's working poor and his own personal experiences with his father and England's rigid class system. As a child, Dickens' father was imprisoned in Debtor's Prison and the subsequent impact on the young Charles would shape his work as a writer and social activist for the rest of his life.
In Bag&Baggage's dramatic treatment of the novella, the audience is transported to Dickens' study, on Christmas Eve, while the writer struggles with the conflicting ideas and characters in his inspired tale of ghostly visitations and redemption. One at a time, the characters in the writers' mind come to life and argue, plead, persuade and cajole the author into how best to tell his charming and heartwarming holiday tale.
This production of Palmer's adaptation will be Bag&Baggage's third, and will once again star the delightful Marion Rossi as Ebenezer Scrooge. Expect the unexpected, and prepare to be delighted and filled with the joy of the season. As Dickens' himself wrote, "Nothing ever happened on this globe, for good, at which some people did not have their fill of laughter."
Note: The content of this performance makes it appropriate for audiences ages 10 years and older.
Cast
Marion O. Rossi, Jr. – Ebenezer Scrooge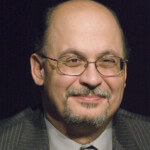 Marion O. Rossi is an Associate Professor of Theatre at Oregon State University where he has taught for the last seventeen years. Marion teaches a wide variety of theatre subjects including performance (acting and directing), script analysis, and theory/criticism. He has directed over thirty-five productions at OSU, most recently the classic Hart & Kaufman comedy You Can't Take it With You and the world premiere of John Frohnmayer's original musical, Spin. In September of 2009 Marion joined Bag&Baggage Productions in Hillsboro, Oregon as the featured guest artist for its production of Death of a Salesman, playing Willy Loman; in December of that year he trod the stage as Ebenezer Scrooge in the B&B adaptation of A Christmas Carol. More recently (September of 2010) Marion directed the Bag&Baggage production of The Glass Menagerie and was featured again as Scrooge in the Northwest premiere of Mark Brown's The Trial of Ebenezer Scrooge. He is married to the loveliest of the lovely, Kim, with whom he shares four cats, 'Douille the Dachshund, Slim Jimmy (yet another weiner dog), and Rocky, a really cool turtle.
Gregory Pulver – Charles Dickens, and others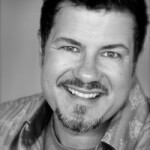 Gregory Pulver is pleased to be with Bag&Baggage Productions for a third season. He is an actor, director, freelance designer and owner of Purpose Design in Portland. He was recently a professor of Costume Design at Western Washington University in Bellingham, WA, where he taught, performed and designed for 16 years. Gregory holds an MFA in costume design, performance and choreography from Humboldt State University, CA and is the 1993 Kennedy Center American College Theatre Festival National Costume Design Winner. Also a successful actor, director and choreographer, his credits extend to stage, TV and film, and include Capt. Morgan – Kung Fu Joe (film), Pirate King – Pirates of Penzance; Queen Agravain – Once Upon A Mattress; Harold Hill – Music Man; Magaldi – Evita, B.J. Gibson – 1940's Radio Hour, Benny Southstreet – Guys and Dolls; Gary Lejeune –Noises Off, Nigel Rancour – Something's Afoot.
Theresa Park – Actor One (Ghost of Christmas Past, Mrs. Cratchit, and others)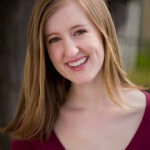 Theresa is delighted for the opportunity to tell the tale of A Christmas Carol this winter as her 5th production with Bag&Baggage. She was most recently seen as Sycorax in The Tempest, or the Enchanted Isle. Theresa received her BFA in Theater Performance from Chapman University. Some of her other credits include Jess in the world premier of New Beulah at Chapman University, Mercutio in Romeo and Juliet, and Amy Beth in Life Under Water.
Ian Armstrong – Actor Two (Bob Cratchit, Ghost of Marley, Topper, and others)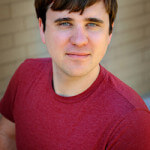 Ian is in his third season with Bag&Baggage. Favorite roles so far: Tom in The Glass Menagerie, The Ghost of Christmas Yet to Come/Bob Cratchit inThe Trial of Ebeneezer Scrooge, and Malvolio in Twelfth Night. Ian is a graduate of the University of Oregon and an avid spelunker. He also enjoys referring to himself in the third person.
Benjamin Farmer – Actor Three (Fred, Fezziwig, and others)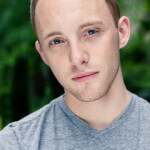 Ben is delighted to be back for his 3rd venture with Bag&Baggage, having been in the last two summer Shakespeare productions, in which he played Ferdinand in The Tempest, and Duke Orsino inTwelfth Night. Ben is heavily involved in the local television and film markets as well, with roles in TNT's LEVERAGE and the TV pilot Nick Bradley Might Be An Alcoholic, with numerous commercials and industrials to boot. Films include Lake Noir, Some Days Are Better Than Others, The Falls, The Roomies, The Gray Area, andAmbrosia. Thanks to God, my family, this fantastic cast, and to Scott and Audra for keeping me around. To Megan, my heart.
Megan Carver – Actor Four (Belle, Ghost of Christmas Present, Mrs. Dilber, and others)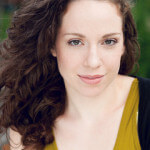 Megan is thrilled to make her Bag&Baggage debut with A Christmas Carol; thank you Scott! She will be returning to the Venitian stage in the spring with Dangerous Liaisons. Megan has been acting professionally across the Northwest for over a decade, and feels blessed to be doing what she loves. Some favorite past shows includeHairspray (Penny – Broadway Rose Theatre), 99 Ways to F*$# a Swan (Mary – Vertigo Theatre), Forbidden Broadway (Actor – Broadway Rose Theatre), Curtains (Bambi – Broadway Rose Theatre), Rocky Horror Show Live (Columbia – Harlequin Theatre), and The Producers (Ensemble – Lakewood Theatre) to name a few. Megan can also be seen in season 4 of the hit TNT series, Leverage. Megan thanks to "the creative team", Momma/Papa/J-bird, and her devastatingly handsome partner in crime, Ben. For Lauren and Sam. Happy Holidays! www.megancarver.com
Arianne Jacques – Actor Five (Mrs. Fred, Fan, and others)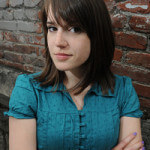 Arianne is excited to be in her third show of B&B's 2011/12 season! Last seen as Babe in Crimes of the Heart, Arianne also performed in this summer's The Tempest, or The Enchanted Isle as Dorinda. Previous B&B roles include Viola inTwelfth Night, Gwendolyn in The Importance of Being Ernest, and Vixen inThe Eight: Reindeer Monologues. A graduate of Oregon State University's Theatre Arts program, Arianne is thrilled to work on stage with her former professor and advisor, Dr. Marion Rossi. Arianne would like to give special thanks to John, Annemarie, Red, and Jason for their endless love and support.
Crew
Scott Palmer – Director and Adapter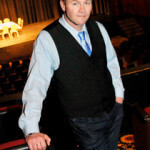 Scott is the founding Artistic Director of Bag&Baggage and has directed and produced critically acclaimed theatrical productions in the United Kingdom, New Zealand and the United States (including Noel Coward's Blithe Spirit and Private Lives, Ben Jonson's The Silent Woman, the Reduced Shakespeare Company'sThe Complete Works of William Shakespeare (abridged), the North American premiere of Adrian Osmand'sJust One More Dance for OSU's Holocaust Memorial Week and the world premieres of original adaptations of Romeo and Juliet, Macbeth, Much Ado About Nothing, Twelfth Night, The Tempest, or the Enchanted Isle, A Midsummer Night's Dream and A Christmas Carol. Scott is a Hillsboro native, a graduate of Hillsboro High School, has a B.S. from the University of Oregon, an M.A.I.S. from Oregon State University and studied for his PhD in Contemporary Theatre Practice at the University of Glasgow, Scotland. Scott is the founding Artistic Director of Glasgow Repertory Company, and is a member of the Westside Cultural Alliance.
Megan Wilkerson – Scenic Designer
A new arrival in Portland, Megan comes from the Milwaukee/ Chicago area after having spent two seasons as a Scenic Design Assistant at The Oregon Shakespeare Festival in Ashland. She's a member of Chicago's Rivendell Theatre Ensemble where she received an After Dark award in scenic design for PSALMS OF A QUESTIONABLE NATURE. In Milwaukee Megan is a founding member of the artistic collective Bad Soviet Habits and designed professionally and academically in both Opera & Theatre there. Since arriving in Portland she's thrilled to have had the chance to design locally for both Broadway Rose Theatre (I Love You Because) and The Public House Theatre (To Kill A Mockingbird). More information and Megan's portfolio is available online atwww.meganwilkerson.com.
Melissa Heller – Costume Designer
With a lifelong interest in fashion and clothing, Melissa received her BS in Apparel Design with a minor in Merchandising Management from Oregon State University in 2008. She has since worked on many levels of the industry, from retail sales and alterations, to sportswear and costume design, with companies such as Columbia Sportswear, Oregon Ballet Theatre, and Macy´s. She has been doing freelance design since early 2010, and has found that she thrives when running her own schedule and choosing her own projects.
Hailing from Bend, Oregon, Melissa now lives in downtown Portland with her newlywed husband, Brad, two cats, and a plethora of fish. A freshwater fish aficionado, she spends ample time maintaining her five aquariums. Any other time of day, you can find her cooking for friends, enjoying a northwest beer, and watching whatever TV series has her currently addicted.
Jonathan Hart – Lighting Designer
This is Jonathan "Bearclaw" Hart's second season designing with Bag&Baggage. Bearclaw received his MFA in lighting design and technical direction from the University of South Dakota and brings lighting design experience from all across the country. His recent designs here include The Trial of Ebeneezer Scrooge and The Mystery of Irma Vep. You can also see his work for the Broadway Rose Theatre Company where he acts as their resident Technical Director and occasional lighting designer. He would like to thank his family and friends for their ongoing support.
Audra Petrie – Props Master
Audra has been B&B's Production Manager since the start of the 2008-2009 season and the Company Manager since January 2011. She has also stage managed numerous Bag&Baggage shows in the past – most recently The Tempest, or the Enchanted Isle. Audra has done other stage management work for CoHo Productions, Salem Repertory Theatre, and Willamette University. Audra also enjoys dabbling in props work. Besides this show, her prop credits at Bag&Baggage include: Crimes of the Heart, The Trial of Ebenezer Scrooge, Educating Rita,Taming of the Shrew and The Woman's Prize, A Christmas Carol (2009), Death of A Salesman, Romeo and Juliet, The Importance of Being Earnest, The Comedy of Errors, and Steel Magnolias.
Kirk Webster – Stage Manager
Kirk has been working in, with and for theatres for 11 years. His experience and curiosity has taken him from onstage to backstage, from House Manager to stage hand, and to lighting design and sound. He is now excited to be Stage Managing A Christmas Carol for Bag&Baggage. Recently, Kirk served as an Assistant Stage Manager with Bag&Baggage for The Tempest, or the Enchanted Isle, The Mystery of Irma Vep, The Trial of Ebenezer Scrooge, and The Glass Menagerie.
Demetri Pavlatos – Technical Director/Master Carpenter
This is Demetri's second full season as Bag&Baggage's Technical Director. He is also the Technical Director for Profile Theatre Company and Third Rail Repertory Theatre, works with the theatre students at Saint Mary's Academy, and is the owner of Lunar Theatrical, a small set construction and technical services company. Demetri has recently worked with Stumptown Stages, Broadway Rose Theatre Company, and Pixiedust Productions.
Heather Taylor – Assistant Stage Manager
Heather has been hoping to work with B&B and Scott Palmer for years and is excited to have her first show be A Christmas Carol, the first show she ever saw by the company. She majored in theatre at Oregon State University, participating in more than 20 shows in her 4 years there, some of her favorites including Twelfth Night, Angels in America, and Rumors. She is currently working as a pre-school teacher and a Mary Kay Beauty Consultant in Tigard and is thrilled to be involved in theatre again. She would like to thank her (newlywed) husband Kevin for all of his love and support and for sacrificing their time together in the last few weeks leading up to their wedding in order to work on this show.
Playwright
Charles Dickens
Charles John Huffam Dickens (1812-1870) was the most popular English novelist of the Victorian era and Dickens remains a popular literary figure to this day, having created some of English literature's most memorable and iconic characters. Many of his novels, with their recurrent concern for social reform, first appeared in magazines in serialized form, a popular format at the time. Unlike other authors who completed entire novels before serialization, Dickens often created the episodes as they were being serialized. The practice lent his stories a particular rhythm, punctuated by cliffhangers to keep the public looking forward to the next installment. The continuing popularity of his novels and short stories is such that they have never gone out of print.