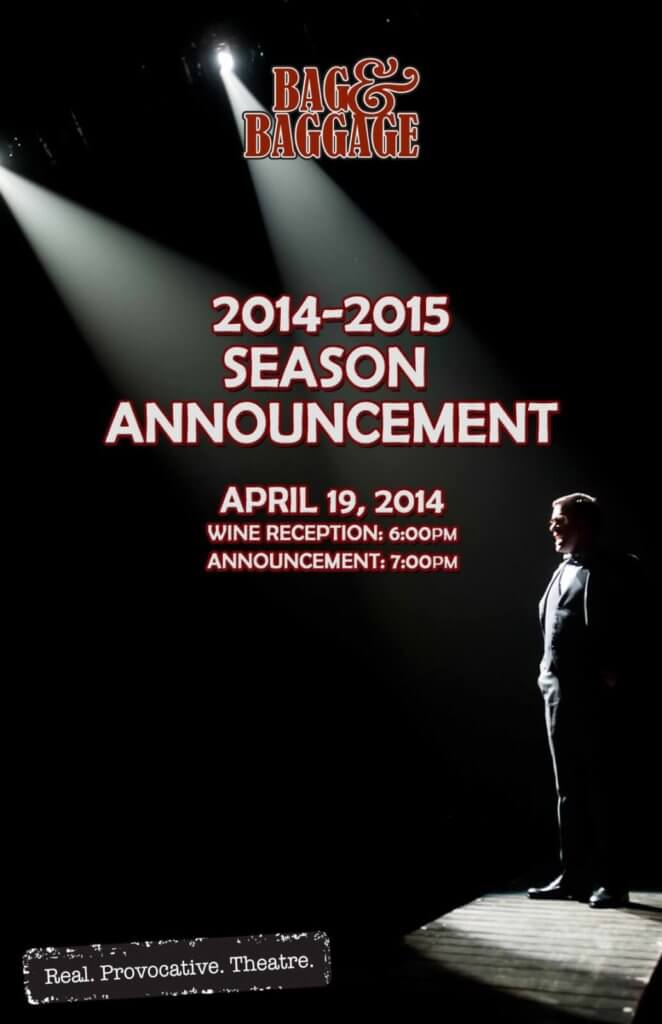 April 19th
The Venetian Theatre
Wine Reception: 6:00pm
Announcement: 7:00pm
Tickets: FREE!
Join Artistic Director Scott Palmer and the Bag&Baggage Resident Acting Company for the unveiling of our 7th Season at The Venetian Theatre!
The evening begins at 6:00pm in the Venetian Theatre lobby with a wine reception where you can meet and mingle with actors, designers, Board members and other B&B patrons. Then, the doors open at 7:00pm where Scott and the actors will announce the full line up of the 2014-2015 Season! At the end of the night, you will have the opportunity to purchase Season Tickets at the DEEPEST discount of the season!
Current donors and Season Ticket holders are given first choice of seats for this event. Please visit us again soon to reserve your FREE tickets for this incredible event!