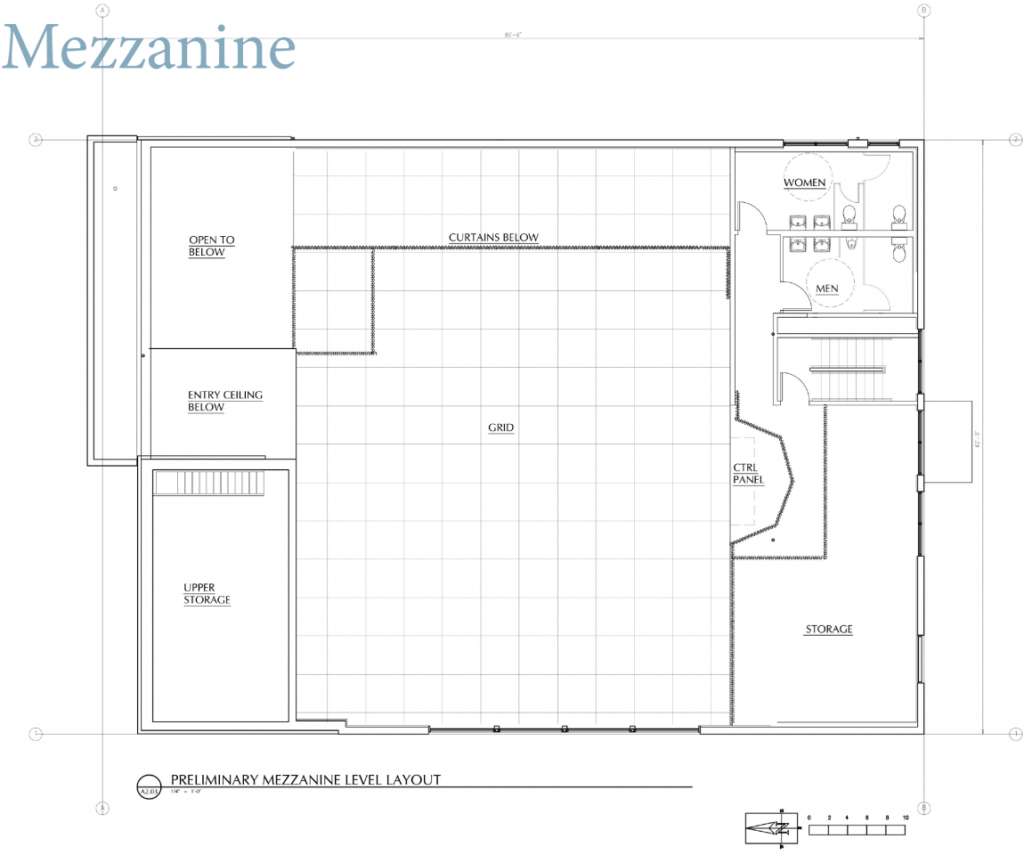 Refurbishment components will include:
Flexible "black box" performance space with a sprung floor and pipe grid to accommodate lights, sound, drapery, projection and other technical components.
An area on the mezzanine is equipped for the technical booth and movable seating (i.e., sections of telescoping stands with theatre seats) is proposed for approximately 150 people.
Black Masking Drapery encloses a portion of the space.
Front of house areas would include lobby/ticket/concessions area, and a gallery/seating area.
Back of house areas would include a green room on the ground floor and make-up and
changing room in the basement.