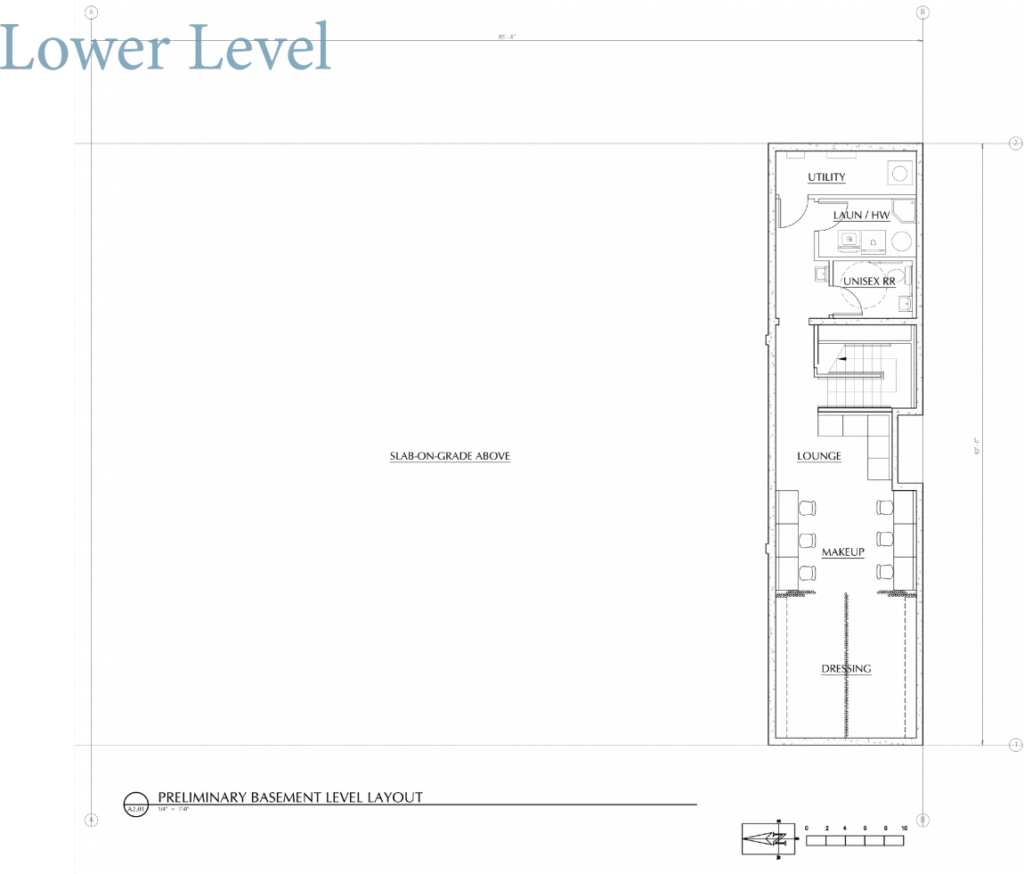 Office area on the ground floor with space for additional staff on the mezzanine.
Restrooms as required for patrons and performers. Existing ground floor restrooms are accessible.
Laundry and utility room in basement.
Bank vault will be retained and used for storage.
General interior approach is urban with a high degree of flexibility.
The space is already appealing because of its large steel trusses supporting an exposed wood roof.