Love. Thrill. Magic. Wonder. Change.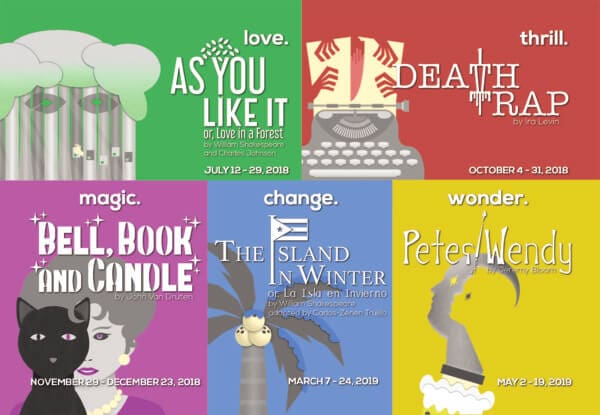 Bag&Baggage's 2018-2019 Season Offers
A World Of Provocative Theatre!
Bag&Baggage Productions, Hillsboro's resident professional theatre, is proud to announce a five show line-up for their 18-19 Season at The Vault Theater in downtown Hillsboro. The season features two world premiere adaptations of Shakespeare's work, a Pacific Northwest Premiere adaptation of one of the most popular works of literature ever written, one of the United States' most successful murder mysteries, and a production of the play that inspired the television smash Bewitched!
The Season Starts In Summer of 2018 With As You Like It, or Love In A Forest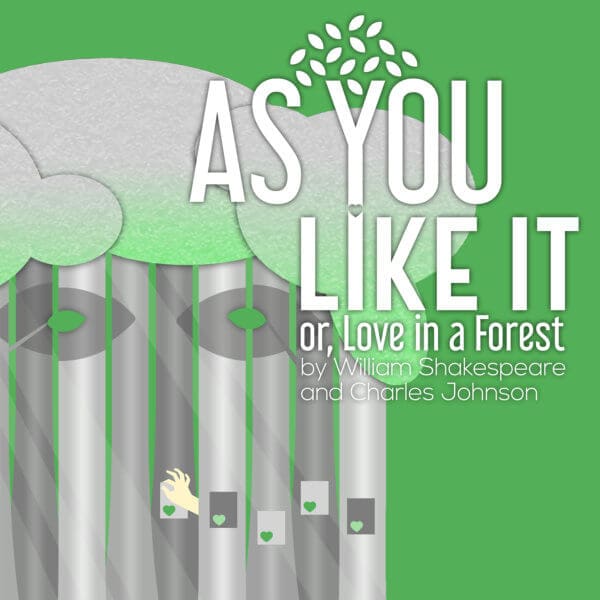 Adventure. Mistaken identity. Romance. Rivalry. Comedy. Love. Shakespeare's classic comedy, As You Like It, will receive the full Bag&Baggage treatment in the first show of the 18-19 Season, with a new summer location (outdoors in The Vault Courtyard and inside The Vault Theater), in a world premiere adaptation by Associate Artistic Director Cassie Greer. B&B is breaking barriers and digging deep into the literary history of the Bard's brilliant romantic comedy in a brand new vision of As You Like It combined with the almost completely unknown Restoration-era play Love In A Forest by Charles Johnson. In Johnson's creatively reimagined version, Shakespeare's play has been "tidied up" and romantic entanglements are made more entangled, resulting in a thrilling new take on the Forest of Arden.
As You Like It, or Love In A Forest will be performed from July 12 through the 29, 2018, and is directed by Cassie Greer.

A Fiendishly Clever Halloween Thriller, Deathtrap, Throughout October 2018
The second production of the season is also the longest running thriller on Broadway; with a fiendishly clever plot, nerve jangling twists, and thrilling turns, Deathtrap is a true classic of American theatre.
"There is a reason Ira Levin's Deathtrap is one of the longest running and most successful plays in American theatre history," says Palmer, who directs B&B's Halloween show. "No one is who they appear to be and Deathtrap keeps audiences guessing until the bitter, bloody end. It is a taut, terrifying, and thrilling way to kick off the Halloween season!"
Deathtrap runs from October 4 through the 31, 2018 at The Vault Theater, and is directed by Scott Palmer.

Christmas Is Filled With Bewitching Charm In Bell, Book and Candle, Throughout December 2018.
Ushering in the holidays is a classic romantic comedy filled with magic, charm, and just a little touch of witchcraft; John Van Druten's 1950 play Bell, Book and Candle inspired a hugely popular film starring Kim Novak and Jimmy Stewart, and one of the most popular television shows in history, Bewitched.  Gillian Holroyd, a witch living in Greenwich Village, has fallen in love with her neighbor…a serious problem for witches who must give up their powers if they fall in love with a mere mortal! When Gillian finds out he is going to marry an old college enemy of hers, she casts a love spell on him which (of course) backfires with unintended, and hilarious, consequences!! Will she give up her powers, or will she lose her last chance at love?
"Bell, Book and Candle is the kind of Christmas show B&B has long been known for – a great alternative to stuffy, traditional holiday shows." says Palmer. "And it is a production that takes full advantage of The Vault's technology,  allowing us to create all of the special effects necessary to bring the magic of Van Druten's play to life."
Bell, Book and Candle is directed by Scott Palmer at The Vault Theater from November 29 – December 23, 2018.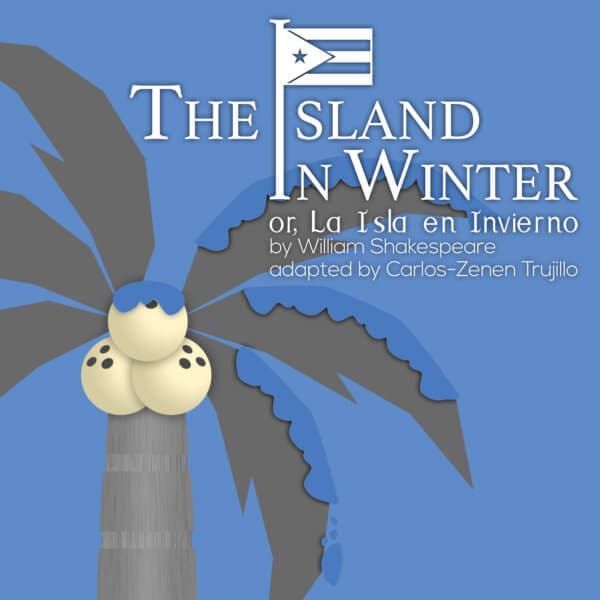 2019 Starts With The Island In Winter, or La Isla en Invierno- The First Commission In "The Problem Play Project"
The first show of 2019 is also the first commission of B&B's innovative, nationally acclaimed Problem Play Project. The three year play commissioning project, fully funded by the Meyer Memorial Trust, provides a $10,000 commission to an Oregon-based playwright of color to adapt one of Shakespeare's so-called "problem plays" with an equity and diversity lens. The first playwright to be commissioned is Carlos-Zenen Trujillo, a Cuban-American artist with ties to Hillsboro and to Bag&Baggage; he performed in B&B's first show of the 17-18 Season, Spinning Into Butter, as Patrick Chibas. Trujillo's play, The Island In Winter, or La Isla en Invierno is a major adaptation of Shakespeare's The Winter's Tale, set in Havana and Miami, with a bilingual script and a multi-ethnic cast.
The Island In Winter will be directed by Scott Palmer and performed at The Vault Theater from March 7 – 24, 2019.

The Boy Who Never Grows Up Finishes The 18-19 Season In Peter/Wendy¸ A Pacific Northwest Premiere
The final production of the 18-19 Season challenges audience's understanding of one of the most beloved stories and characters in all of English literature. Jeremy Bloom's Peter/Wendy digs deep into the darker side of J.M. Barrie's classic Peter Pan, breaking down the story into its most essential and imaginative parts.
"This is a much more adult exploration of the psychology and meaning underpinning this classic 'children's story,'" says Greer, who directs the Pacific Northwest premiere of the play. "In so many ways, this play feels like it was written specifically for Bag&Baggage. It showcases actors playing multiple roles, relies heavily on the audience's imagination, and asks profound questions about classical literature."
Peter/Wendy is directed by Cassie Greer, and performed at The Vault Theater from May 2 – 19, 2019.
Season Tickets now on sale at bagnbaggage.org.