Meyer Memorial Trust grant aims to increase diversity of audiences, actors.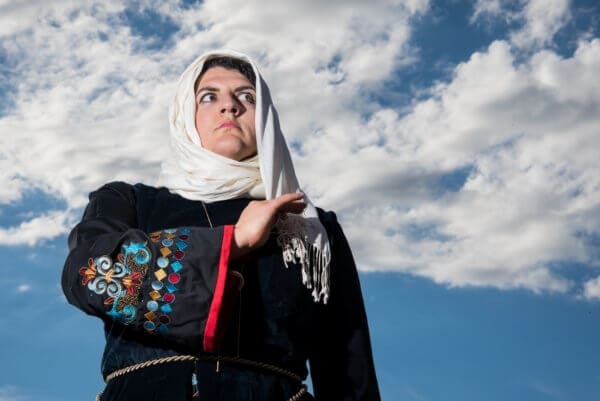 Bag&Baggage Productions, Hillsboro's resident professional theater company, recently received a major grant from the Meyer Memorial Trust to fund the first three years of an innovative play commissioning project called The Problem Play Project.
The funds will be used to commission an emerging Oregon playwright of color to adapt one of Shakespeare's problem plays through a diversity and equity lens.
"Theater geeks have been debating Shakespeare's problem plays for the last 400 years," said B&B founding artistic director Scott Palmer.
The playwright's "problem plays" are usually characterized by their complex and ambiguous tone, which shifts between dark, psychological drama and more straightforward comic material. None of them are straightforward tragedies or comedies, but a combination of the two, and more open to interpretation than other Shakespearean works.
The situation faced by the protagonist in these problem plays can be used to tackle a contemporary social problem, which fits into B&B's production model.
Some of the titles defined as Shakespearean problem plays are "Measure For Measure," "Troilus and Cressida," "All's Well That Ends Well," "The Merchant Of Venice," "The Winter's Tale," and "Timon Of Athens."
"As has been true for the past 12 years, Bag&Baggage is turning to the classics as a way of addressing two very specific challenges for the company," said Palmer. "First, how do we bring Shakespeare's works to life in provocative and compelling ways for diverse audiences and, second, how do we increase diversity within our audiences and our artists?"
Although the Problem Play Project has been in development for nearly two years, a major breakthrough happened when B&B put on a premiere adaptation of 'Romeo and Juliet" combined with the 12th-century Persian tale "Layla and Majnun" last summer. The well-received production indicated that a diversity-lens approach to Shakespeare's work could succeed both financially and attract diverse audiences and artists.
Not only did B&B exceed its ticket sales targets, said Palmer, it also saw increases in the number of Middle Eastern, and specifically Iranian/Persian-American audience members who attended.
Palmer and company have always been invested in producing plays that expand inclusivity within the community, and the upcoming project aims to help playwrights of color who struggle to get their voices heard, especially in suburban areas like Hillsboro.
"There aren't a ton of actors of color who live in Hillsboro, and we're hoping that this project will not only invite these voices into our organization, but also show people that we have their stories on our stage," said Palmer. "Hillsboro's geography, culture and history are some of the reasons as to why we've struggled previously, and this thing that we're building is a specific response to that problem."
The Problem Play Project will provide a $10,000 commissioning fee to an Oregon-based playwright who will select one of Shakespeare's problem plays as the basis of a major new adaptation.
Interested playwrights will submit a proposal, including their chosen Shakespearean title along with an overview of how they might approach the adaptation process, which will be reviewed by B&B staff and a volunteer panel of theater experts and representatives of diverse communities throughout Washington County.
In addition to the commissioning fee, the Meyer Memorial Trust grant also provides B&B with funds for targeted marketing, audience research, and increased wages for actors and crew, enabling the company to offer up to six Actor's Equity Association union contracts for the production.
"Adaptation means a lot of things," said Palmer. "It might mean incorporating original source materials, rewriting Shakespeare's language, modernizing the language, incorporating other literature from different writers, or a thousand other adaptive approaches. It all depends on the playwright and their interest."
Palmer added, for example, that a playwright of Japanese descent might approach "Measure For Measure" as a vehicle for exploring Oregon's history with Japanese internment camps, given the play's focus on unjust imprisonment as one of the themes.
The first production of the project is scheduled for performance in March 2019. Submission procedures for interested playwrights will be announced next month, with the playwright selected by March 2018
"I can't wait. This is an incredible opportunity to work with some very talented people," said Palmer. "It's a huge learning experience and a service to our community."